Welcome to my botanical paradise – a custom plant shelf that has adorned my wall for a couple of years now. In this blog post, I will take you on a journey through the evolution of toy plant shelf, highlighting some awesome growth.
Moving into my apartment, I knew I wanted to create a plant focal piece. And with limited space, I decided a mounted shelf would be perfect for my space.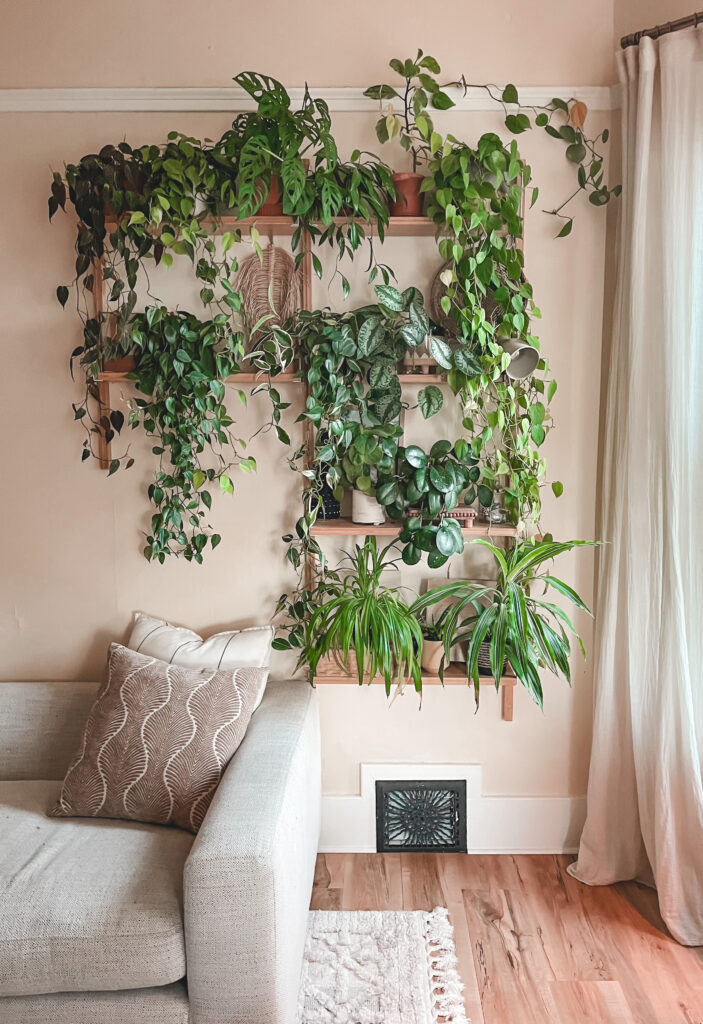 1: Plant Shelf Creation and Design
The journey began with a vision of bringing the outdoors inside. I carefully designed and crafted a custom plant shelf that perfectly fit the available wall space, ensuring it accommodated path plants and my other furniture. I chose a since-discontinued wall unit from IKEA to bring my vision to life.

The shelf's modular construction provided ample support for my green friends and allowed flexibility for arranging them aesthetically.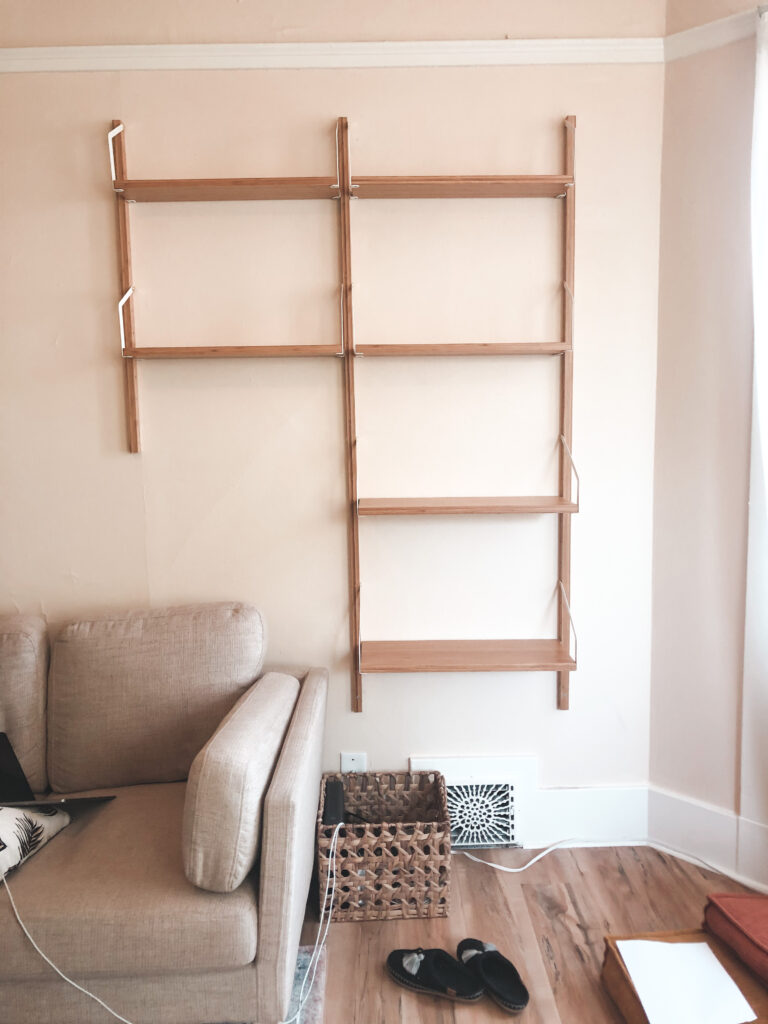 2: Plant Selection and Arrangement
With the plant shelf in place, the next exciting phase was choosing the plant companions for this vertical oasis. I selected an assortment of plants with varying colors, textures, and growth patterns, creating a diverse and visually appealing display.
I love trailing plants, and wanted to incorporate those into the display. Excited to see the vibrant pothos and cascading philodendrons grow into the space.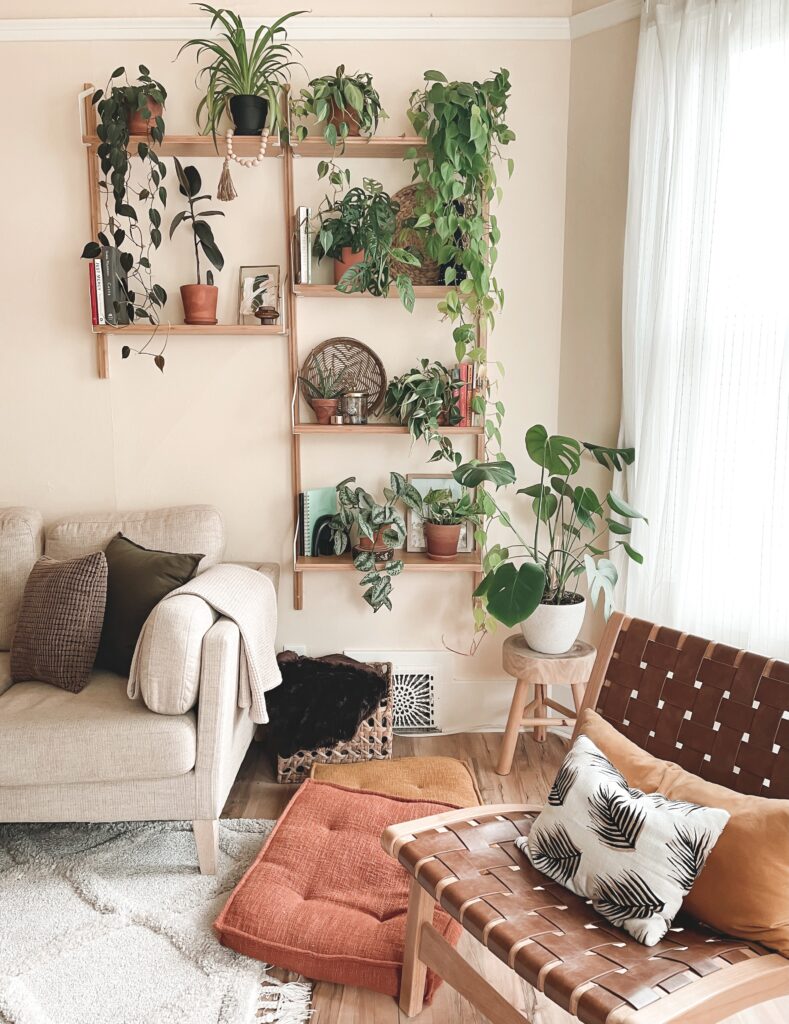 3: The Care and Nurturing Process
A thriving plant shelf is a testament to the care and devotion poured into its maintenance. I make sure sure to provide regular watering, appropriate sunlight exposure. Over time, I learned to read the subtle cues of each plant, enabling me to adjust their care to suit their individual requirements.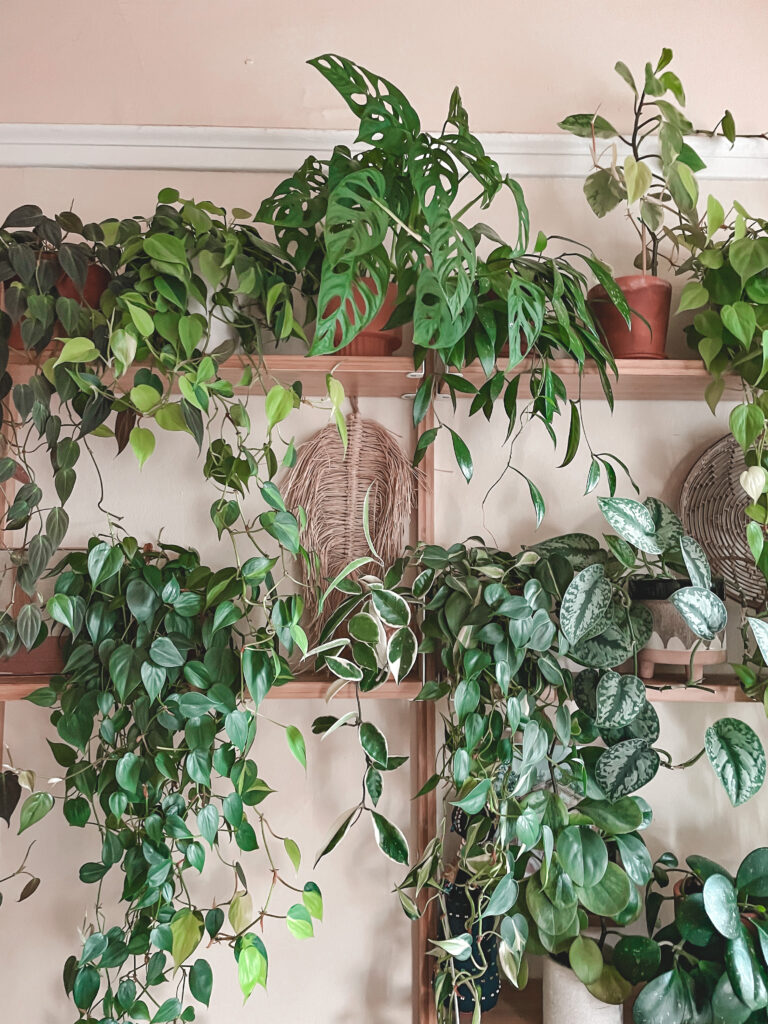 4: Healthy Growth and Vining
As the years passed, the plant shelf transformed into a lush green haven. New leaves unfurled, and tendrils gracefully cascaded, adding a touch of elegance to the space. Now, the shelves are super lush.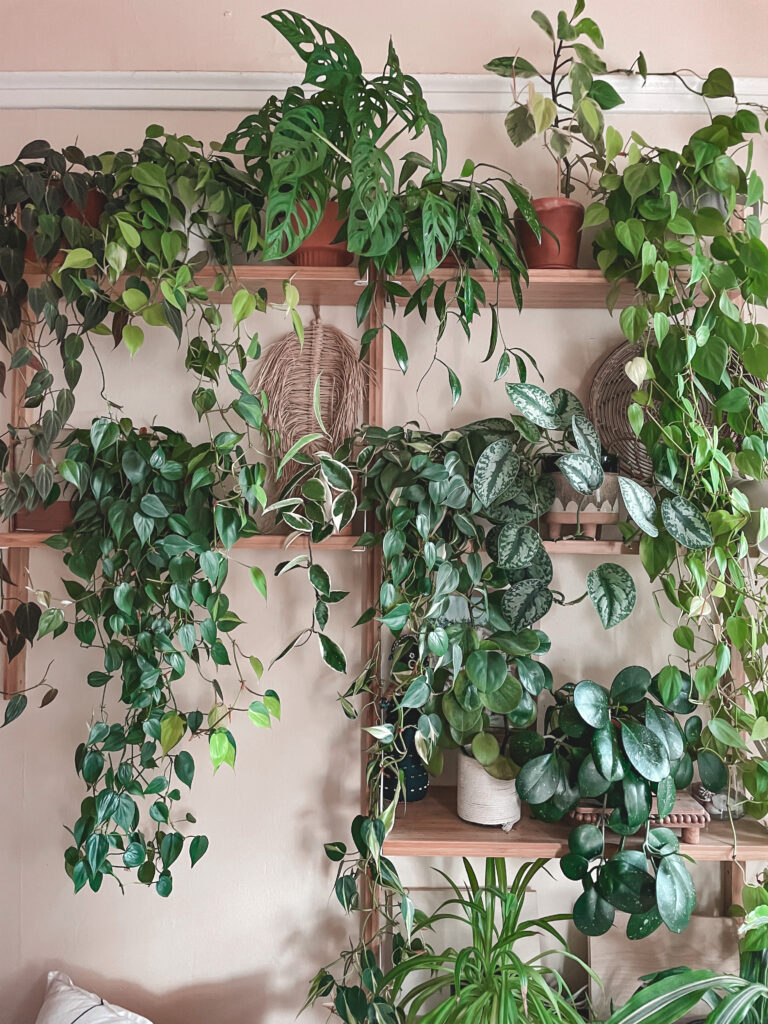 The custom plant shelf on my wall has been an incredible source of joy and satisfaction. Witnessing the continuous healthy growth and vining triumphs of my plants has enriched my life in ways I could never have imagined. From the initial design to the nurturing process and the constant updates, this botanical endeavor has become an integral part of my daily life.
I hope this blog post inspires you to create your own plant shelf and embark on a journey of greenery and growth. Remember, every leaf unfurls with its unique story, and every vining tendril weaves its path of beauty. So, take the plunge and let nature's wonders adorn your walls too. Happy gardening!
shelf inspo