Embarking on a 10-day adventure to Jamaica, I eagerly packed my bags, preparing for an immersive experience filled with vibrant culture, breathtaking landscapes, and mouthwatering cuisine. While my initial destination was Sandals Ocho Rios for a relaxing stay, I also had the opportunity to explore Kingston and discover the hidden gems of this captivating city. Join me as I recount my journey, highlighting the best places to visit and the must-try delicacies that make Jamaica truly unforgettable.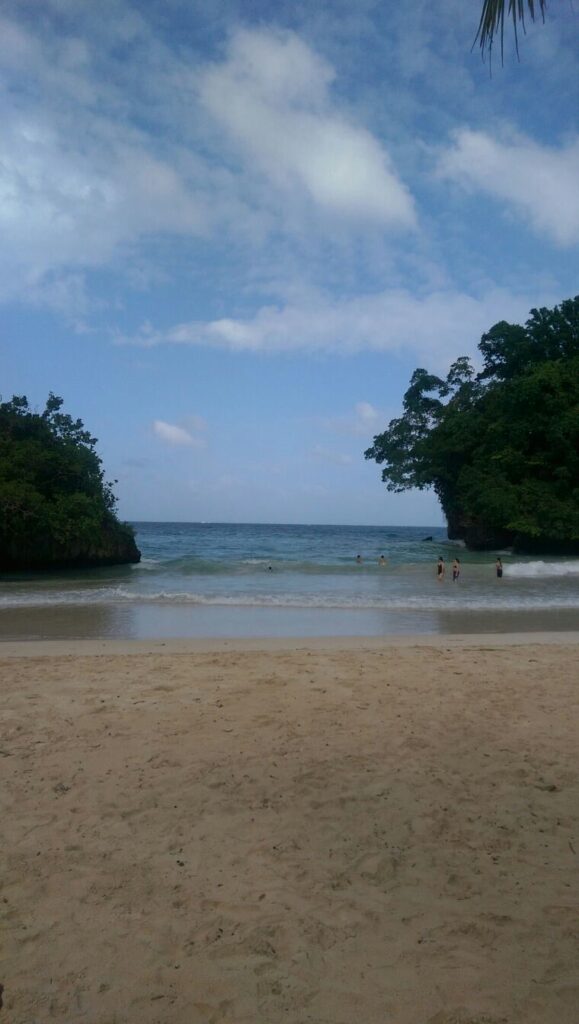 My Itinerary:
Day 1: Arrival in Kingston and Pan Chicken Feast
Upon arriving in Kingston, I couldn't help but feel a slight nervousness due to the city's reputation portrayed in the media. However, as a traveler from Oakland, I knew better than to judge a place solely based on its reputation. To start my adventure on a flavorful note, I made a necessary first stop at a local eatery for a mouthwatering dish known as Pan Chicken. Unlike the famous jerk chicken, this variation is cooked to perfection in large metal drums along the street. Topped with a squirt of ketchup, scotch bonnet sauce, and served with a piece of white bread, it was a messy but utterly delicious experience.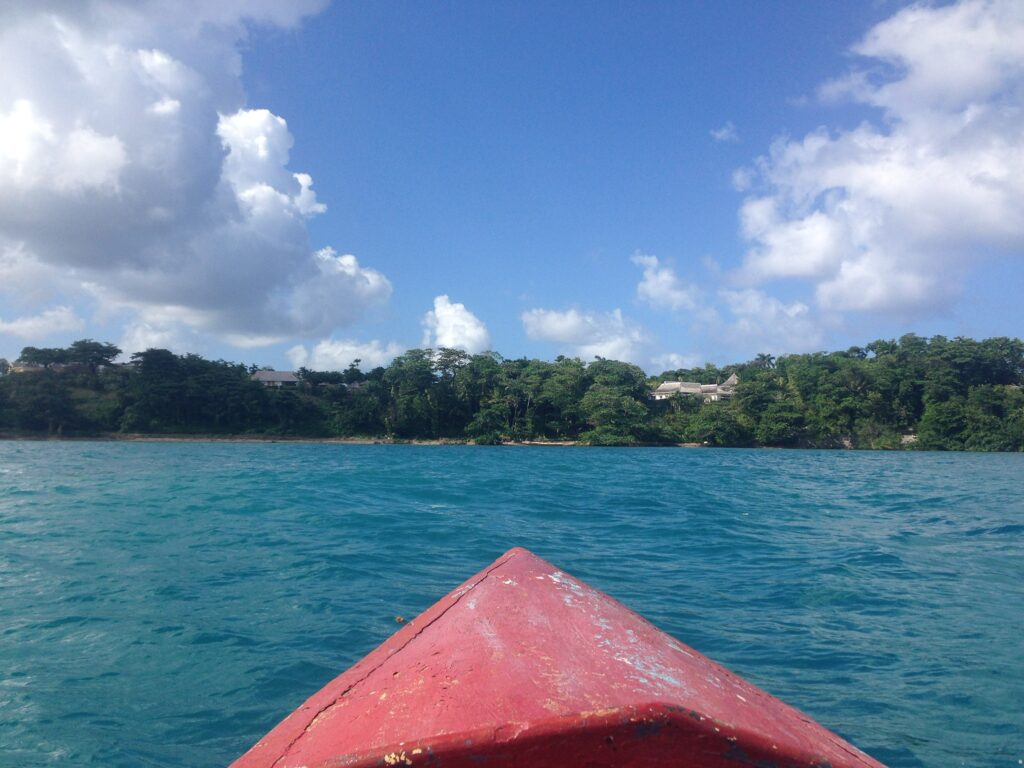 Day 2: Exploring Portland's Hidden Paradise
On the northeast corner of the island lies the exquisite Portland Parish, a hidden gem awaiting discovery. Surrounded by lush landscapes and breathtaking beaches, this lesser-known area offers a tranquil escape from the tourist crowds. My highlights included:
Blue Lagoon: A truly magical place, the Blue Lagoon offers boat and bamboo raft rides around its pristine waters. Negotiating the price is essential, and I highly recommend taking a boat to Monkey Island to witness the stunning waterfront properties along the coast.
Frenchmen Cove: This private property boasts a secluded beach, a charming restaurant, and a boutique hotel. For a steal, you can enjoy the beach for only $100 Jamaican dollars per day, relishing the peaceful ambiance and occasional company of fellow beachgoers.
Boston Bay Jerk: A few miles into Boston, I discovered one of the most famous Jerk Centres on the island. Amid the bustling intersection in Fairy Hill, various Jerk Centres offer mouthwatering options such as jerk chicken, pork, and fish. Negotiating prices is crucial, as they tend to overcharge tourists.
Days 3-5: Serenity at Sandals Ocho Rios
A complete change of pace awaited me as I checked into Sandals Ocho Rios for a three-night stay. Located on the beachside, this resort offers a relaxing atmosphere with two properties connected by a convenient bus service. I spent my days lounging on the picturesque beaches, indulging in the resort's 100+ pools, and participating in the numerous activities and entertainment options. Snorkeling off the coast and paddleboarding on the beach were among my favorite experiences. In the evenings, the resort showcased vibrant Jamaican culture, from steel drum bands to lively beach carnivals.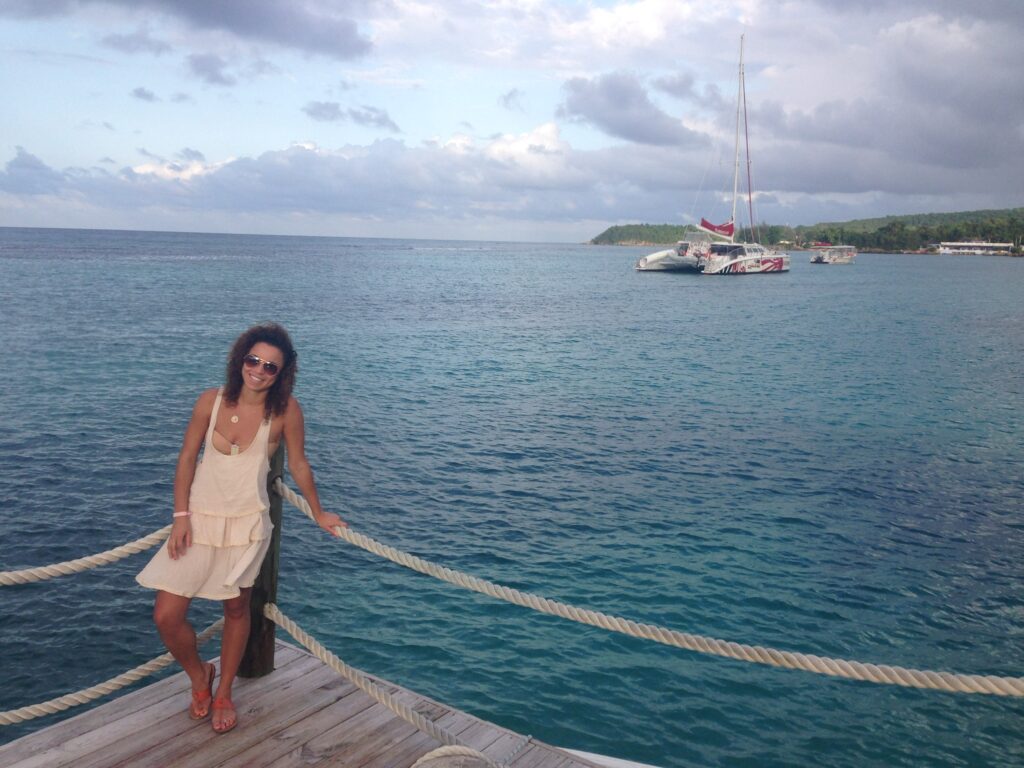 Days 6-10: Immersing in the Charms of Kingston
Leaving the tranquility of the resort behind, I ventured into Kingston to explore the city's contrasting landscapes and rich heritage. With the privilege of a personal tour guide, my friend's family, I discovered the hidden gems that make Kingston truly captivating. Here are the top sights I visited:
Devon House: The historic home of George Stiebel, the first black millionaire in Jamaica, now serves as a peaceful oasis within the bustling city. The grounds offer a delightful shopping experience, stunning gardens, and the opportunity to savor delicious ice cream, including the local favorite, sorrel flavor.
Hellshire Beach: A short 20-minute drive outside of Kingston, Hellshire Beach quickly became one of my favorite stops on the island. Upon entering the beach through a street lined with shops and restaurants, I found myself drawn to Miss Merl's, a renowned eatery. We selected an array of fresh fish and lobster, which was expertly prepared by steaming and frying, while we enjoyed the scenic beauty of the beach.
Views from Strawberry Hill: Ascending a winding road, I reached Strawberry Hill, a captivating resort and restaurant offering breathtaking views of Kingston and the Blue Mountains. Spending the day at this enchanting place, I was immersed in tranquility. The well-maintained gardens and the refreshing pool added to the overall experience, making it an absolute must-visit.
Exploring Jamaican Cuisine
In addition to the remarkable sights, my journey through Jamaica also tantalized my taste buds with an array of street food and local delicacies. Here are some culinary delights you shouldn't miss:
Pan Chicken: As I mentioned before, the pan chicken in Jamaica is a must-try. Its perfectly seasoned and grilled flavors make it my personal favorite.
Pepper Shrimp: A popular and affordable snack sold along the streets, pepper shrimp comes in small baggies, seasoned with a delightful hot sauce.
Sugar Cane: Don't miss the chance to sample freshly chopped sugar cane, which you can chew on for a naturally sweet treat.
Roasted Peanuts: Another ubiquitous street snack, you'll find vendors selling pouches of roasted peanuts throughout the city.
Embracing the Real Jamaica
While resorts offer comfort and relaxation, I encourage you to venture beyond their confines and explore authentic Jamaica. This vibrant country is home to warm-hearted people, remarkable cuisine, and captivating sights that will leave an indelible mark on your journey.
As I bid farewell to Jamaica, I reflected on the incredible memories I had made during my 10-day adventure. From savoring the delectable pan chicken and exploring the lesser-known Portland Parish to the serenity of Sandals Ocho Rios and the discovery of hidden gems in Kingston, every moment had been filled with wonder and delight. So, pack your bags, immerse yourself in the charm of Jamaica, and create your own unforgettable journey in this captivating island paradise.
Xoxo, Jackie