DIY projects can be a great way to save money and learn new skills while sprucing up your home. However, if you don't stay organized, it can be easy to lose track of supplies, timelines, and other important details.
To help keep me organized during my own DIY projects, I created a single-sheet printable that I use for each of my projects. Read on to find out how this printable can help you stay organized throughout your next project!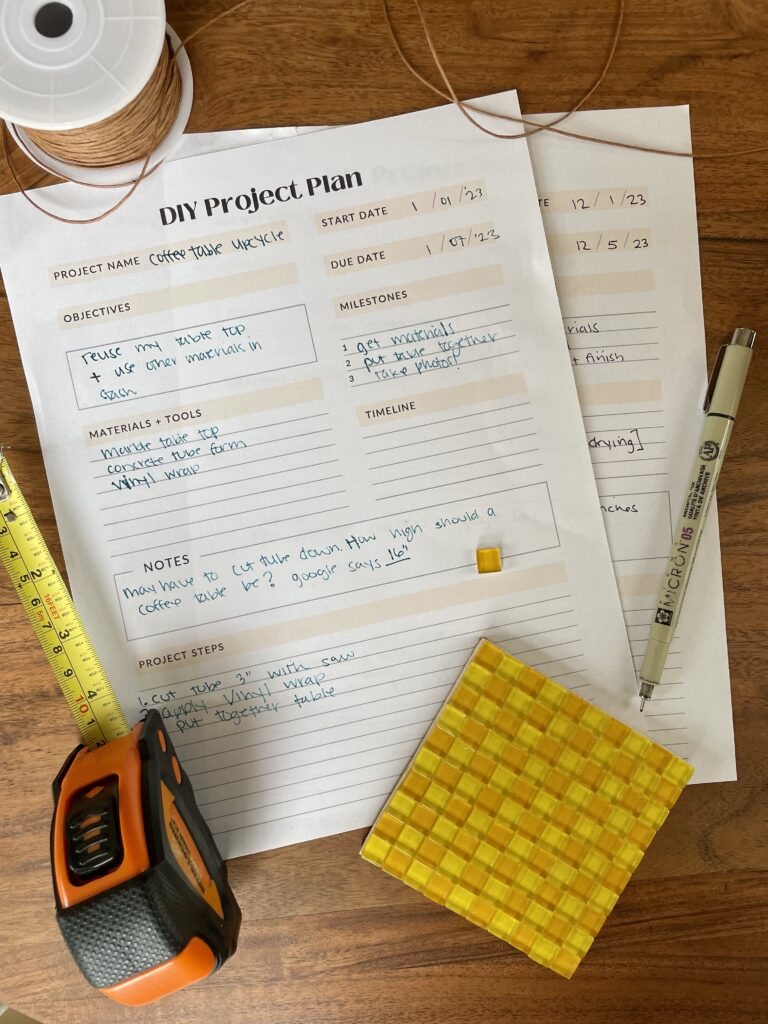 Staying organized with diy project plans
Keeping these things written down helps me remember why I made certain decisions over another. Overall, having all this information on one page makes it easier for me to stay organized when working on my projects – however big or small they may be!
Get the downloadable DIY Project Plan. Visit my My Shop to purchase this resource!
What the Printable Includes
The printable includes various sections that help me keep track of all the important information during projects.
You can fill in the title of your project at the top so that this page serves as an easy reference as you progress through different steps. It also includes sections for "Milestones" and "Materials + Tools" which are both helpful when planning out when tasks will be completed and what materials are needed to complete them.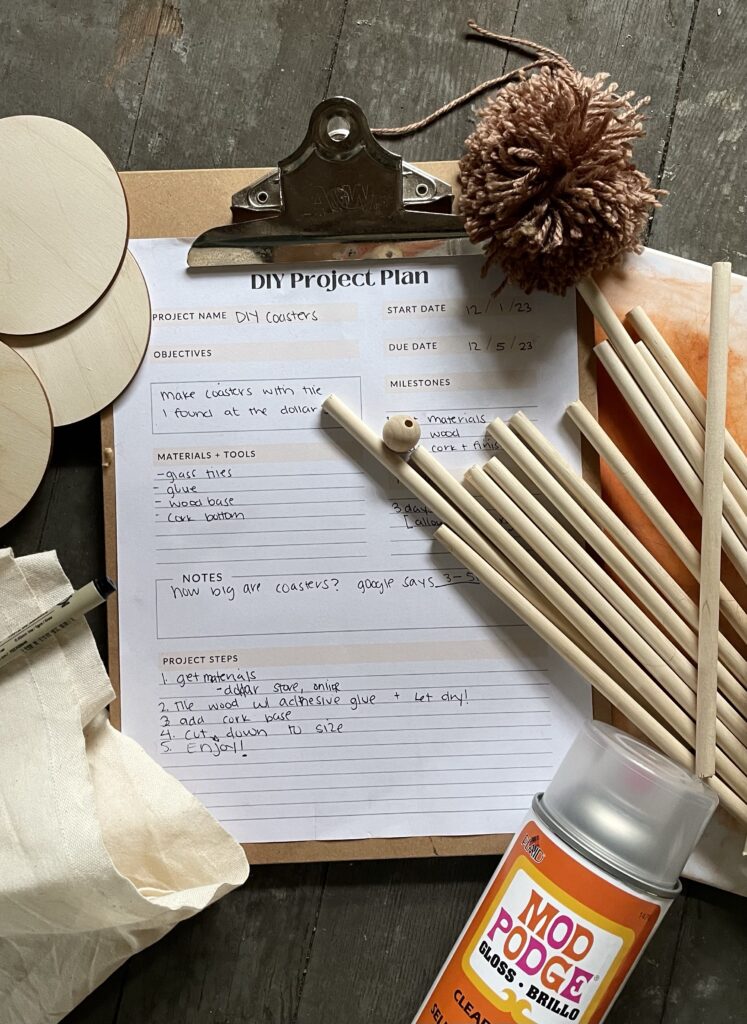 Additionally, there is a section labeled "Timeline" where you can map out the timeline for completing each milestone and task associated with your project. This section is especially helpful if you will be doing the project over a series of days or weeks, so that you have an idea of what needs to be done and when!

There is also a notes section where you can jot down any ideas or reminders about the project that come up as you go through it.
Get the downloadable DIY Project Plan. Visit my My Shop to purchase this resource!
Project organization for success
DIY projects can be incredibly rewarding experiences—but only if you complete the project! We're finishing projects around here!
With a project plan to keep you on track —you'll be able to keep yourself organized throughout the project!