Ladies, there's nothing like a girls' weekend to bond and feel refreshed! Amiright? Well, I recently went to Calistoga with two of my best girlfriends, had the most amazing time, and have to share the deets!
Napa is famous, worldwide, for its wine tasting and vineyards, but many don't know that wine country in California is actually made up of a number of small towns and cities!
Among the countless vineyards are some spectacular resorts and spas. For our girls' trip, we decided to skip the wine and head up to one of the most northern towns in the wine country, Calistoga, for a relaxing weekend at Indian Springs Resort and Spa.
Here's why I recommend Calistoga for your next girls weekend:
Small-town charm
The resort is just steps from the main street in Calistoga. It has a quaint, small-town feel that really gets you in the mood to relax. After our first day out at the pool, we took a stroll down the strip as we decided where to eat dinner. Even on a busy holiday weekend, we got a table at a highly-rated restaurant pretty quickly.
While in Calistoga, even though just an hour and a half away from Oakland/San Francisco, it felt like we were vacationing in a completely different time and space.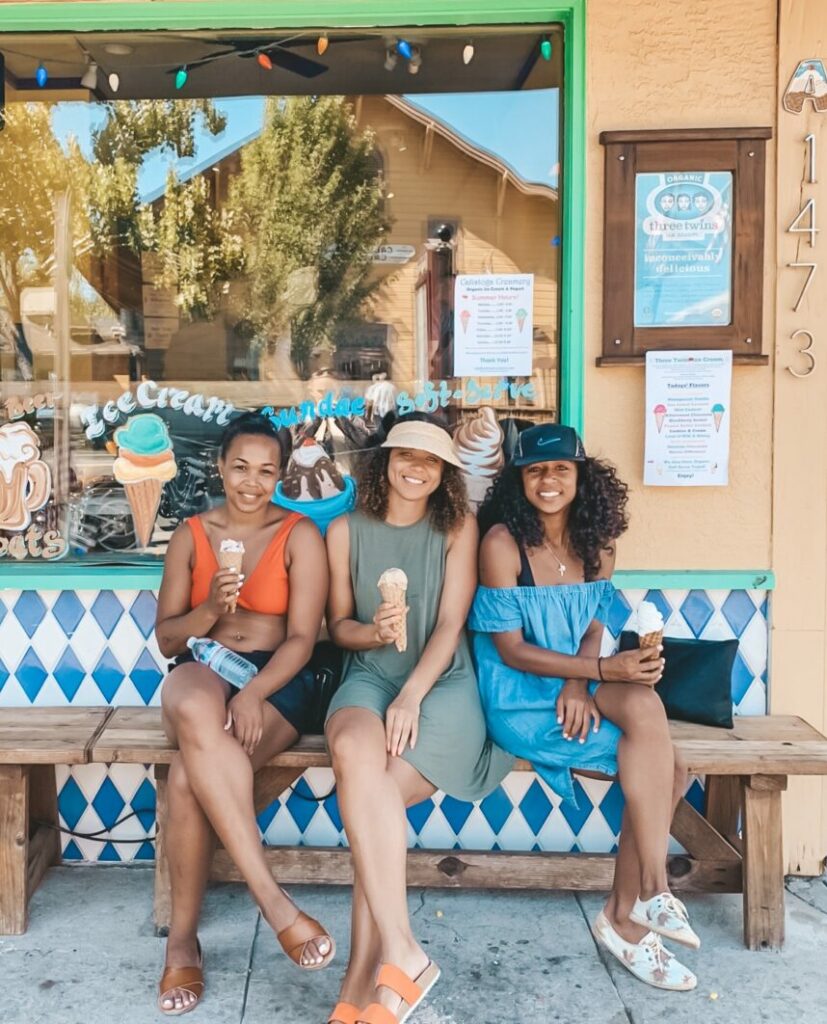 Great eats
While in town, we enjoyed dinner at the Calistoga Inn and ice cream (two times) at the Calistoga Creamery. I loved being able to walk over and get great food without needing to drive anywhere.
On our property, Sam's Social Club kept us happy with snacks at the pool and tasty breakfast in the morning.
Indian Springs Resort & Spa
When I saw this resort on Hotel Tonight, I knew I had to book it! I'd heard amazing things about the property and was so excited to find a room at a deal, since it is a bit pricey. I'm glad we made the choice we did – it wowed us!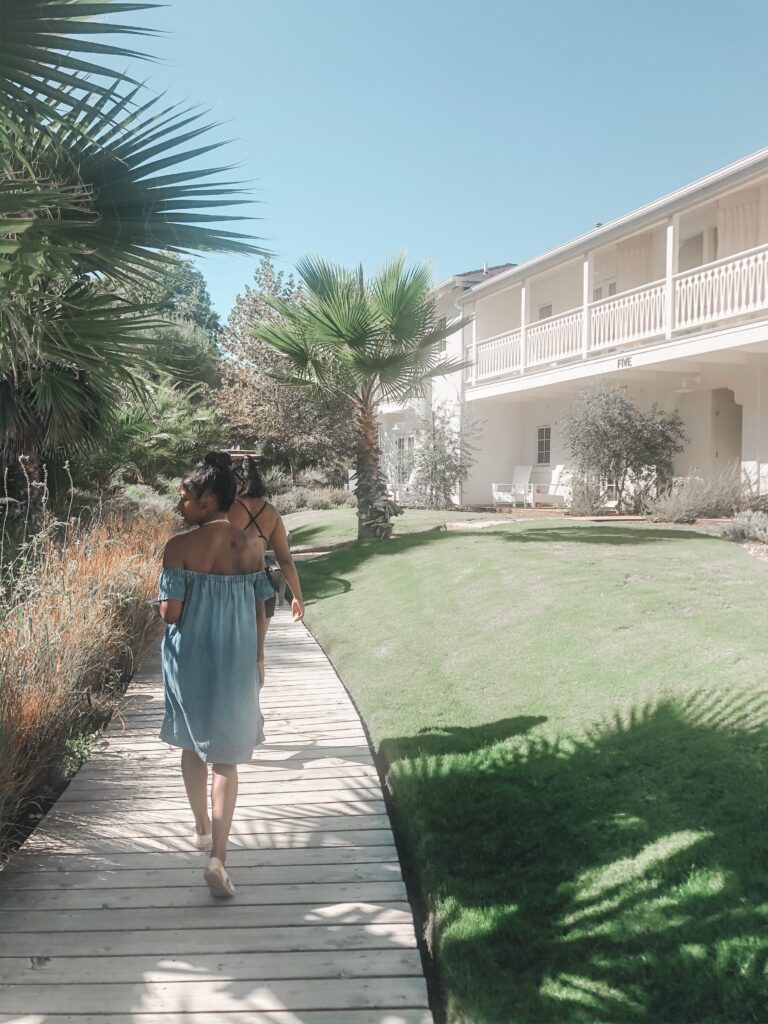 From the moment we drove in, we felt relaxed. The property is on beautiful sprawling grounds with small buildings spread out among wonderful landscaping. We had a blast riding from our room to the pool on the provided bikes as well as taking strolls through the grounds.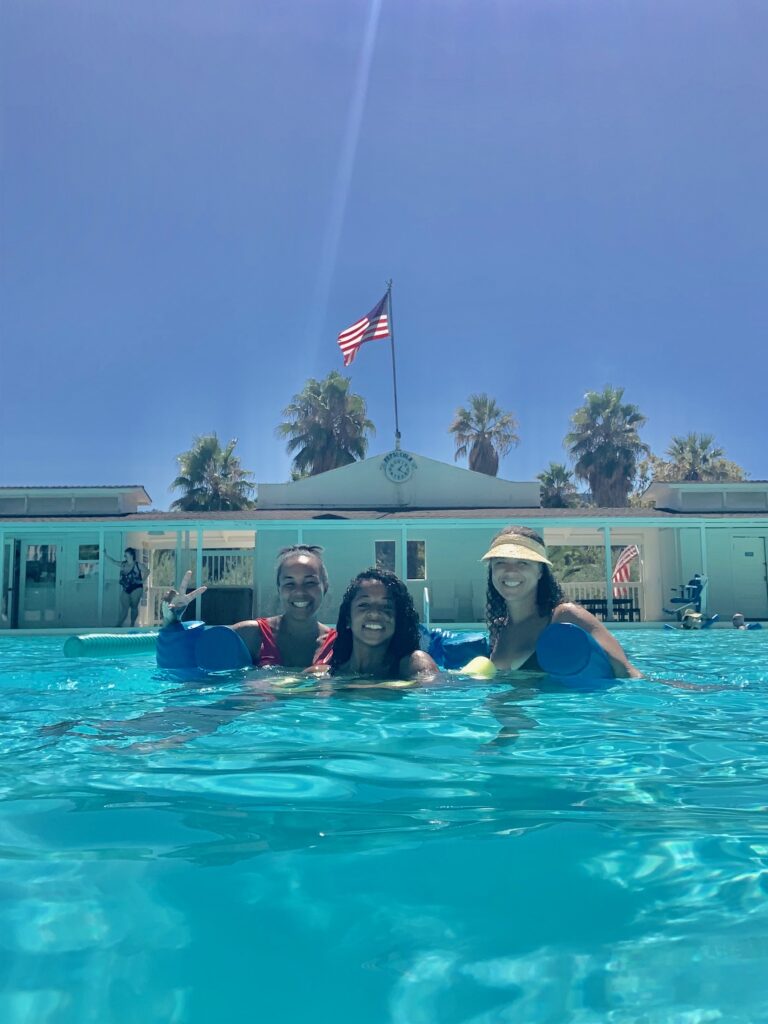 The pool was another highlight for me. As a total water-lover, I was in heaven in mineral-water, low chlorine, naturally heated, Olympic-size pool. A mouthful I know, but it is all of these things that make it so wonderful! The temperature varies by day, while we were there, the pool was a comfortable 80-something degrees, which still felt refreshing compared to the 95-degree weather.
We spent hours lounging on floats and noodles, and when we needed a quick break from the water, we'd dry off on the sun deck. We were all about soaking in sun this trip. Next time I'd love to book a treatment at the award-winning spa!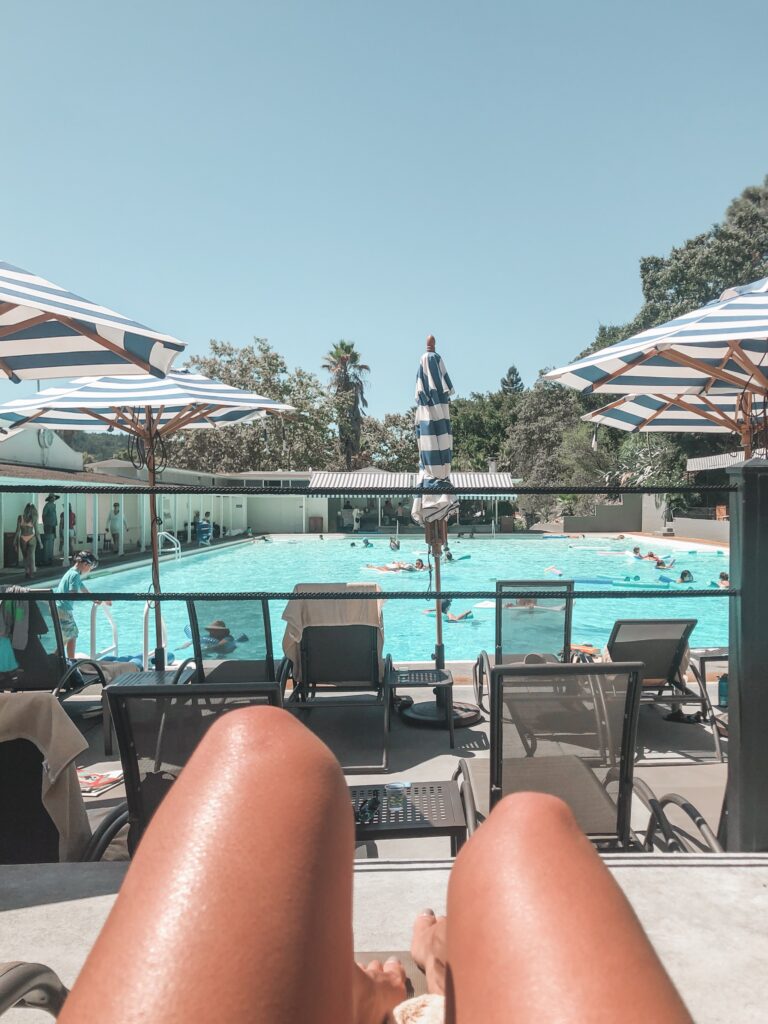 We spent two days in town – driving up early on the first and staying into the late afternoon on the second, so we could fully take advantage of the resort and town. It was the perfect quick getaway to recharge and refresh!
xoxo, jackie
save this to Pinterest