Monstera deliciosa can be an intimidating plant. I've had one for months and was pretty nervous about making any big changes like repotting or switching locations in my apartment for the first few months. If it's not broke, don't fix it, ya know? Well, I'm here to tell you, there's no need to be scared of propagating these plants.
Monsteras are a great, easy plant to propagate.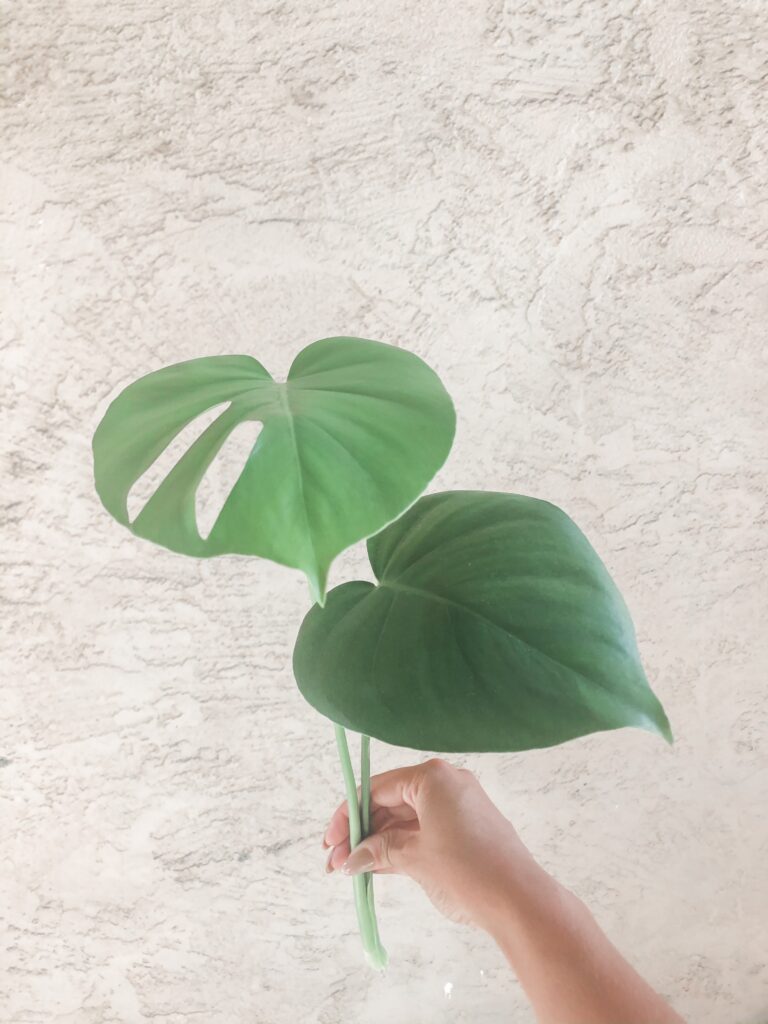 I just love how these plants look! Monsteras are hard to come by in my area, though, and can be pretty pricey. Given this, propagation is the perfect solution to enable me to add more monstera plants into my home without breaking the budget!
Are monsteras easy to propagate?
Yes! Tropical plants, like the monstera, are super easy to propagate! They love water, making them the perfect candidate for water propagation. They can also be propagated in soil, but who doesn't love looking at the roots as they grow.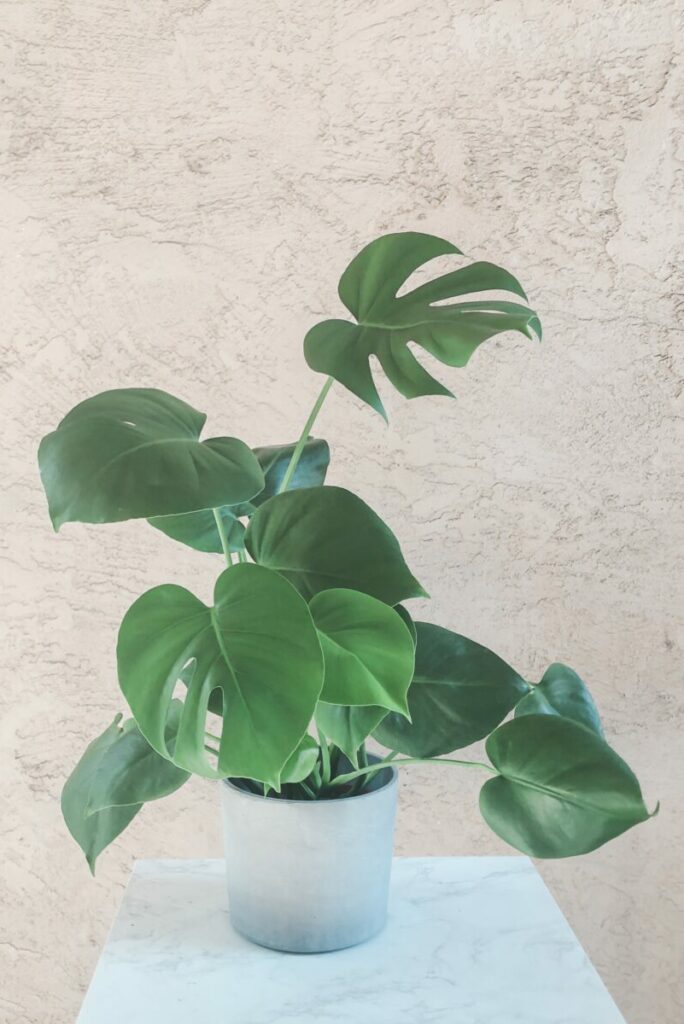 How to water propagate your monstera deliciosa
Find the right stem. You want to pick a stem that is healthy and has an exposed node or an aerial root.
Cut below the node. This is important as this nubby node or already formed aerial root will be necessary to create a root system
*Optional* Dip node/aerial root in a rooting hormone. this is the brand I use
Place cutting in fresh, filtered water
Put your cutting a couple of feet away from a window that gets a good amount of bright indirect light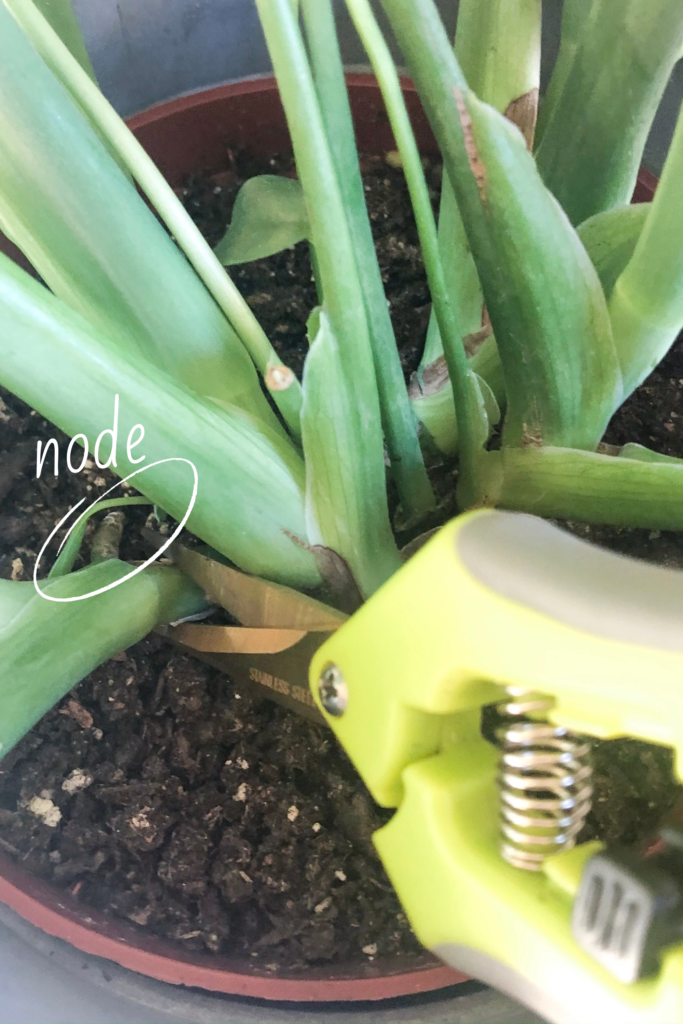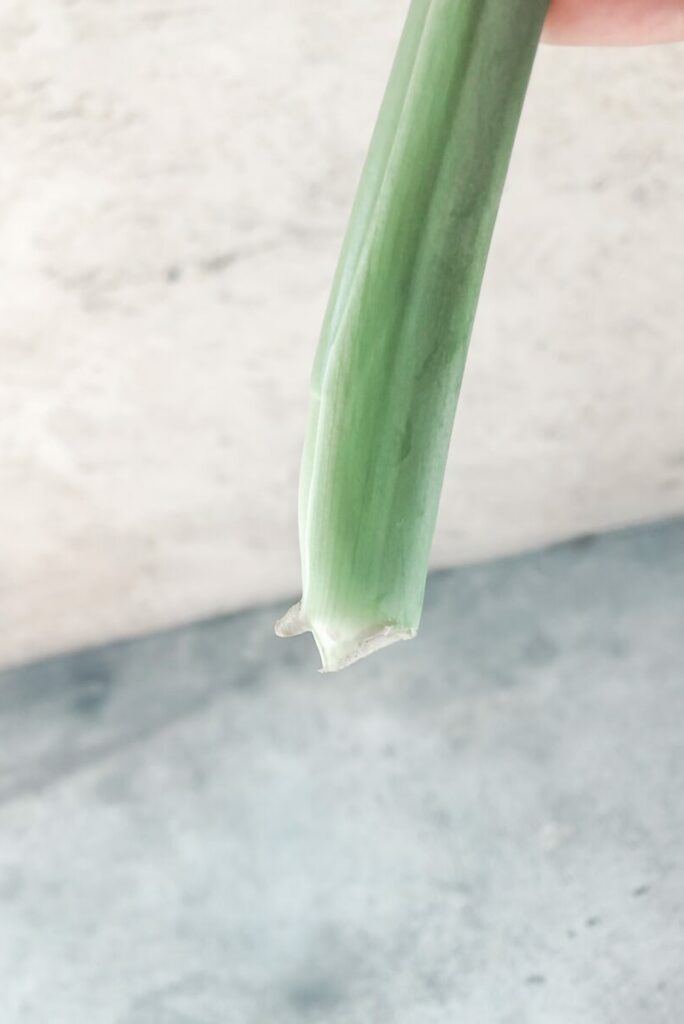 A couple of additional notes:
I'm totally fussy over my cuttings, so I always make sure that the node isn't up against the glass or touching other plants. I also make sure to use a glass that keeps my plants upright without being too constrained.
It's important to switch out your water every couple of days, otherwise, algae may form. I keep a full water filter pitcher on my counter so I can easily dump, rinse, and replace with filtered water.
Algae can also form if your plant is direct light, so try to keep it in diffuse light. Mine is placed about 3 feet from the window and is happy where it sits.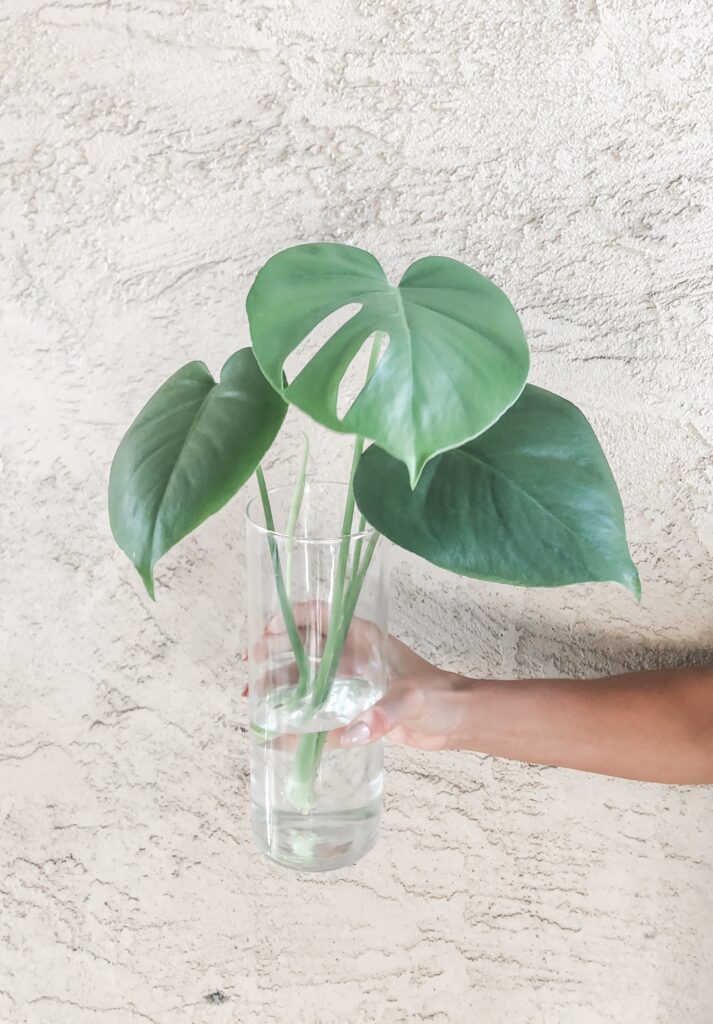 After a few days, you should start to see the little node start to stretch out! Keep your routine going and in a few weeks to a month, you should see a sizable difference in the roots!
I love the look of propagating monstera, and many others do too, so I don't see the need to rush and replant it immediately. But when you are ready to plant it, be sure to let the root system grow until it's at least 6 inches with multiple healthy off-shoots.
One Month Update!
Here's a look at my monstera cuttings one-month post-cut. You can see that the initial node has grown substantially and is producing offshoots. It's also exciting to see additional roots growing from other parts of the cutting as well!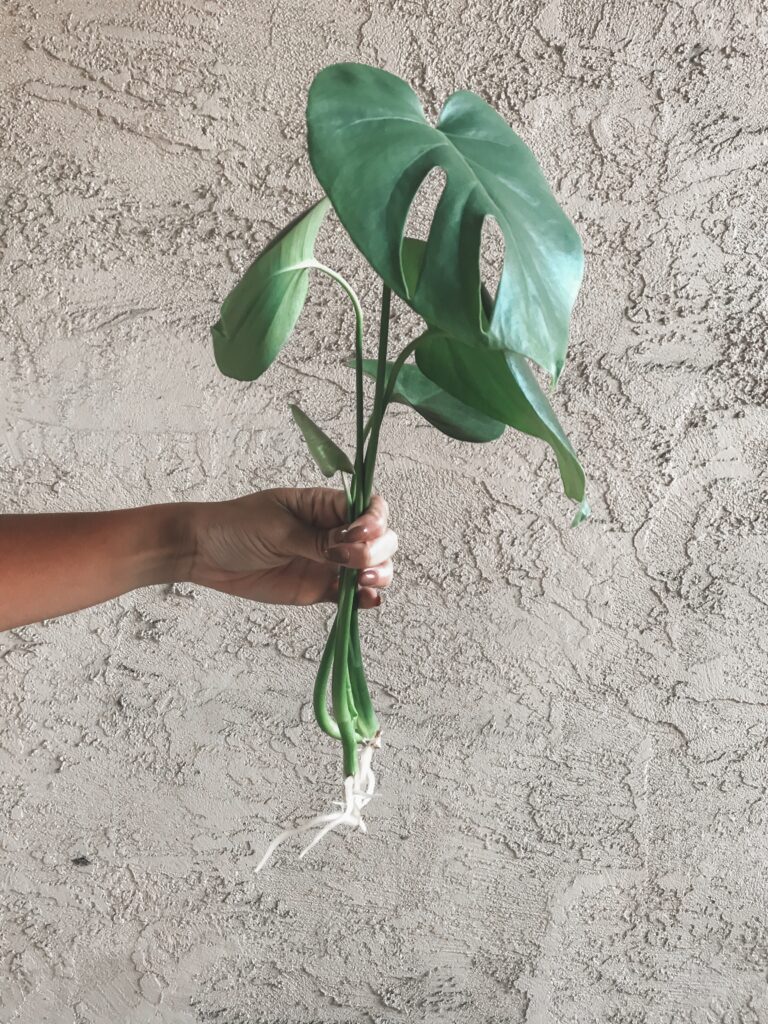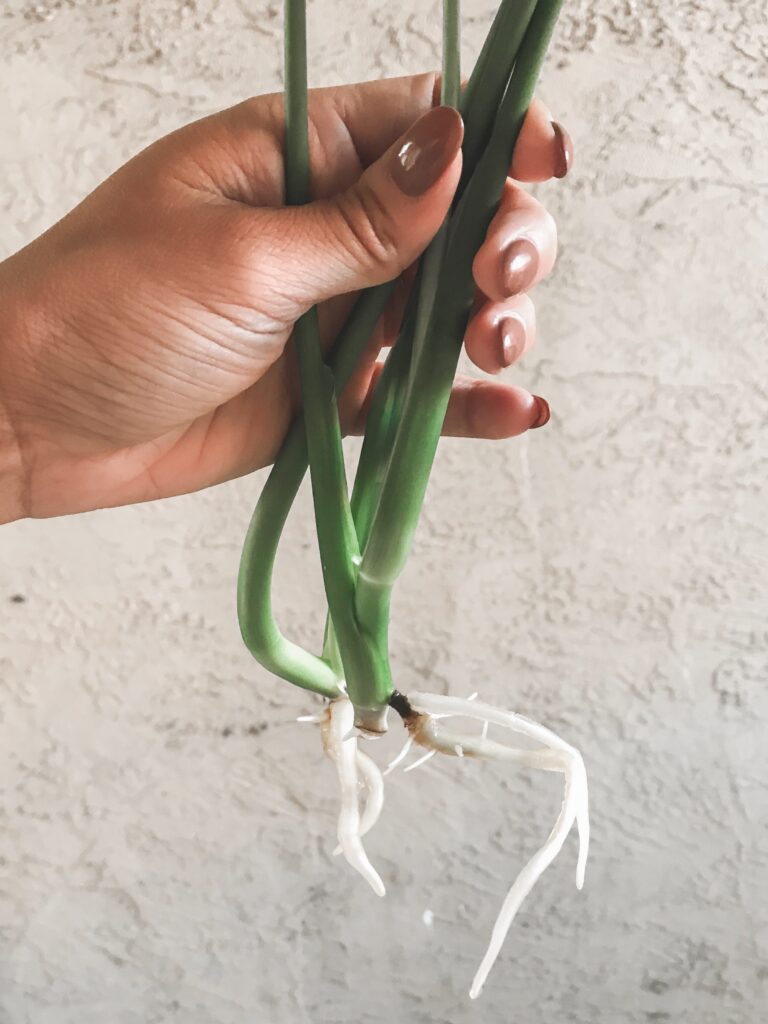 For additional tips, check out my plant care routine and this post thats dedicated to all things propagation!
xoxo, jackie
save these tips