Green plants bring life and vibrancy to any home. Not only do they provide a beautiful aesthetic, but there are also many health benefits associated with having plants indoors.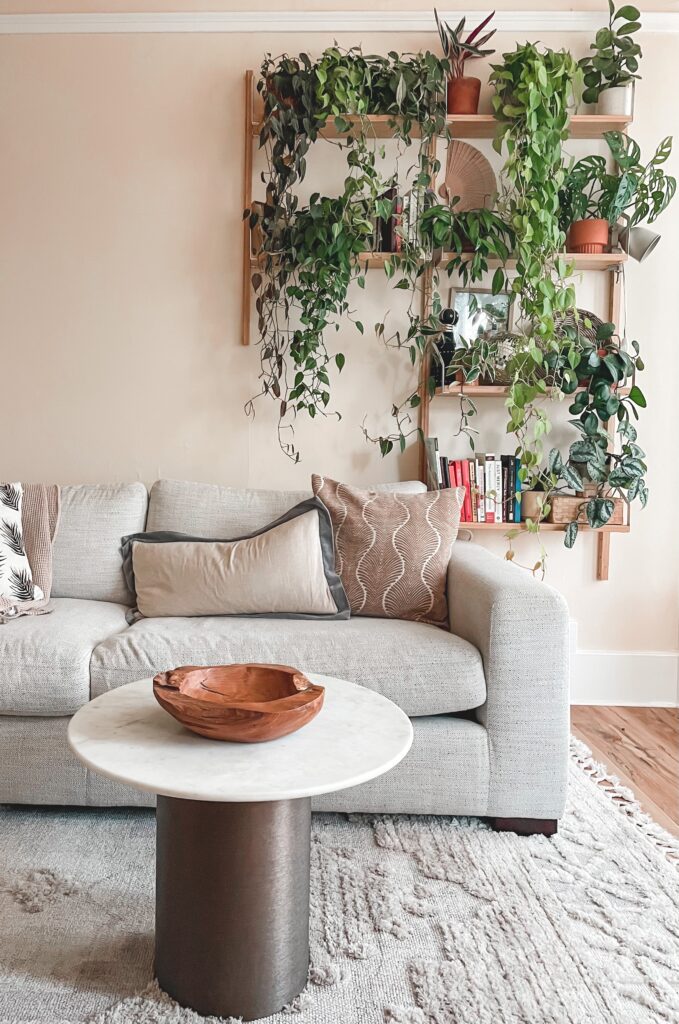 How to use plants as decor
Whether you're looking for ways to add more greenery to your space or just want to spruce up your decor, here are five tips for using plants as decor in your home.
Hang them from the ceiling – One of the best ways to quickly add a touch of green into your home is by hanging plants from the ceiling. This works especially well if you have high ceilings or an open floor plan, as it will draw the eye up and create vertical interest in the room. Hanging basket planters are great for this, but you can also use macrame plant hangers for a more boho look and feel.
Put them on shelves – Shelves are the perfect place to show off your green babies! Place small potted plants on shelves throughout your home or cluster several together on one shelf for a bigger impact. If you don't have enough natural light at shelf level, go with low-light plants like pothos or peace lilies which will thrive without direct sun exposure.
Group several together – Grouping several small plants together will bring instant life and vitality into any room of your house! Not only is it visually pleasing to see different leaf shapes and colors side by side, but it's also a great way to make use of otherwise dead space in corners or along walls. Be sure to group similar sized pots together so that the arrangement looks balanced and intentional.
Prop them up against the wall – If you're short on shelf space (especially if you live in an urban area), prop larger potted plants directly against walls instead! Doing this will instantly elevate any room in your house, creating more visual interest and bringing life into otherwise empty spaces. For best results, try combining tall foliage with shorter succulents like cacti and aloe vera for a modern bohemian vibe!
Put them on tables – Coffee tables, nightstands, end tables – whatever type of table you have in your home can be enhanced with some greenery! Tall topiaries look great standing alone on large tables, while small succulents placed inside mini terrariums are perfect for smaller surfaces like bedside tables or entryway consoles!
Incorporating plants into your home decor can be fun and affordable way to upgrade any space! With these five tips for using plants as decor in mind, you'll be sure to find something that fits both your style.
Where to find plants?
Today, you can find plants everywhere from your local grocery store and hardware store, to boutique plant shops. Go with plants that fit your budget and your space!
For more in plant care, check out my plant care routine!
My favorite plant accessories