If you've been looking for a unique houseplant to spruce up your home, then the Ric Rac cactus, also known as Epiphyllum anguliger, might be just what you're looking for. This uncommon plant is great for beginners and has low-maintenance needs—it can even produce beautiful nocturnal flowers! Let's check out this interesting houseplant in more detail.
I've had a Ric Rac cactus for about two years and I love the look and how it is growing in my space.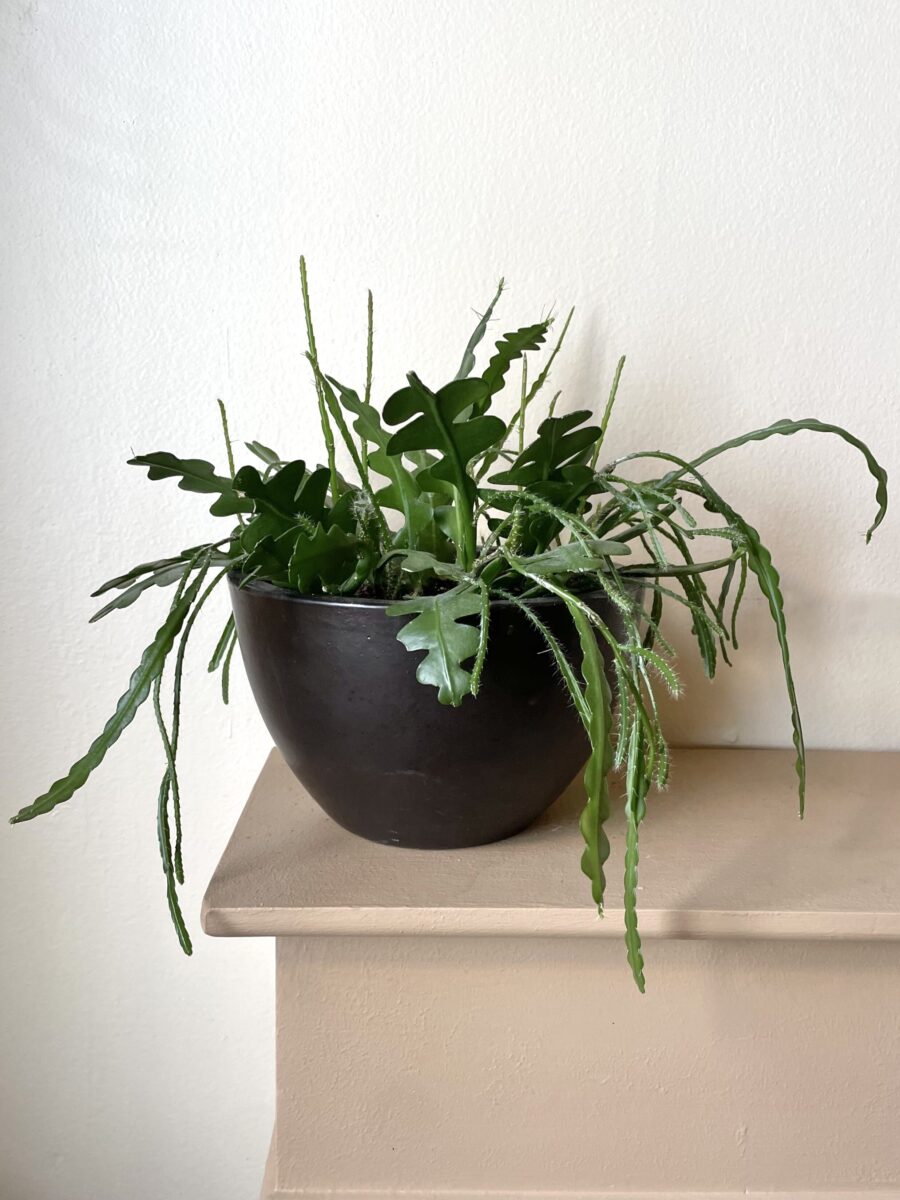 About the Ric Rac Cactus
You might have heard a few nicknames for this plant – it's also known as a fishbone cactus, the zig-zag cactus, or the orchid cactus.
Native to Mexico, the ric rac cactus is a tropical cactus. The unique zig-zag leaves, are not actually leaves, in fact, everything you see on the plant is a stem.
Ric Rac Appearance
Appearance-wise, the Ric Rac cactus has beautiful green stems that grow in a zig-zag shape—hence its name. It's an epiphytic plant, which means it grows on other plants instead of soil.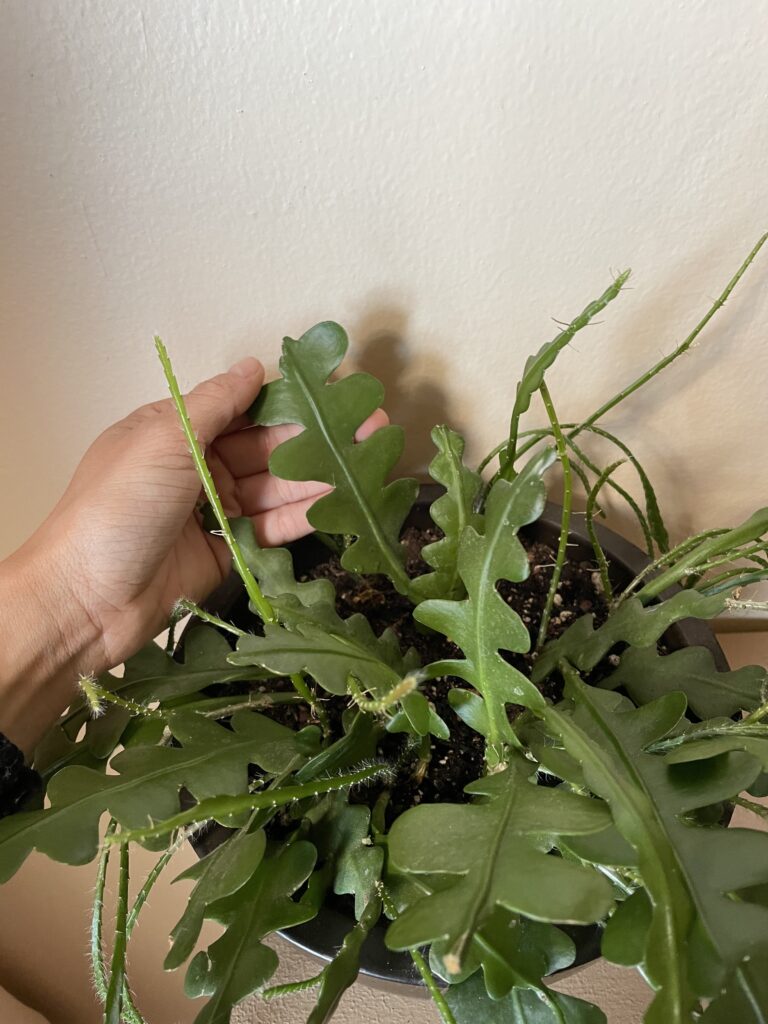 When it blooms, the Ric Rac cactus produces white flowers with yellow centers and reddish stripes on its petals. These nocturnal flowers only last for one night and close again before sunrise. While it's rare to get them indoors, you may be able to encourage blooming by providing your plant with the proper environment and light cycle.
Caring for a Ric Rac
The Ric Rac cactus does best when placed somewhere bright but not in direct sunlight. Unlike other cacti, it likes moist soil that is allowed to dry between waterings (about once every two weeks).
Because of its tropical roots, Ric Rac cacti prefer high humidity levels. For optimal growth, keep your space humid with a humidifier.
As far as fertilizer goes, you should use a balanced liquid fertilizer diluted to half strength once every two months during the growing season—which is usually spring through summer—to provide your plant with extra nutrients to help it thrive.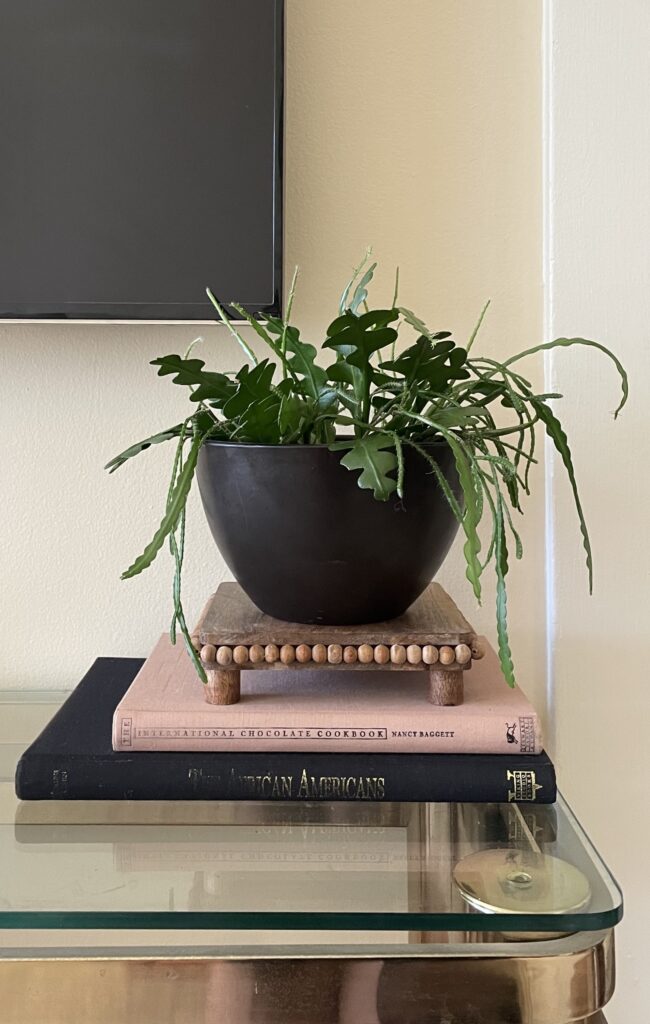 Conclusion
Overall, the Ric Rac cactus can make a beautiful addition to any home or office space due to its unique appearance and low maintenance needs! Its rare nocturnal blooms are definitely something special too; although they may not happen indoors often, having them appear occasionally will surely bring joy when they do! So why not give this beginner-friendly plant a try? You won't regret it!