Rainy days always have me a bit stir crazy but also lead to some pretty cool projects. During this most recent rainy day, I decided to make a few more magnets for the fridge. I'd previously made a few magnets, (check them out here). But since they're all in use and I could always use a few more, I decided to make a variation using leftover materials.
With this variation, I wanted to add a little more color so I decided to do a dip dye type of design. The dip dye look has been popular for some years now and I've really been wanting to incorporate it into my home in some way. I couldn't commit to painting something big like my stools or table legs, so these magnets are a perfect way to experiment with the dip dye trend!
This is a pretty easy project that takes just a few minutes of work and a little patience while paint and glue dry. Keep reading to see how I made these magnets!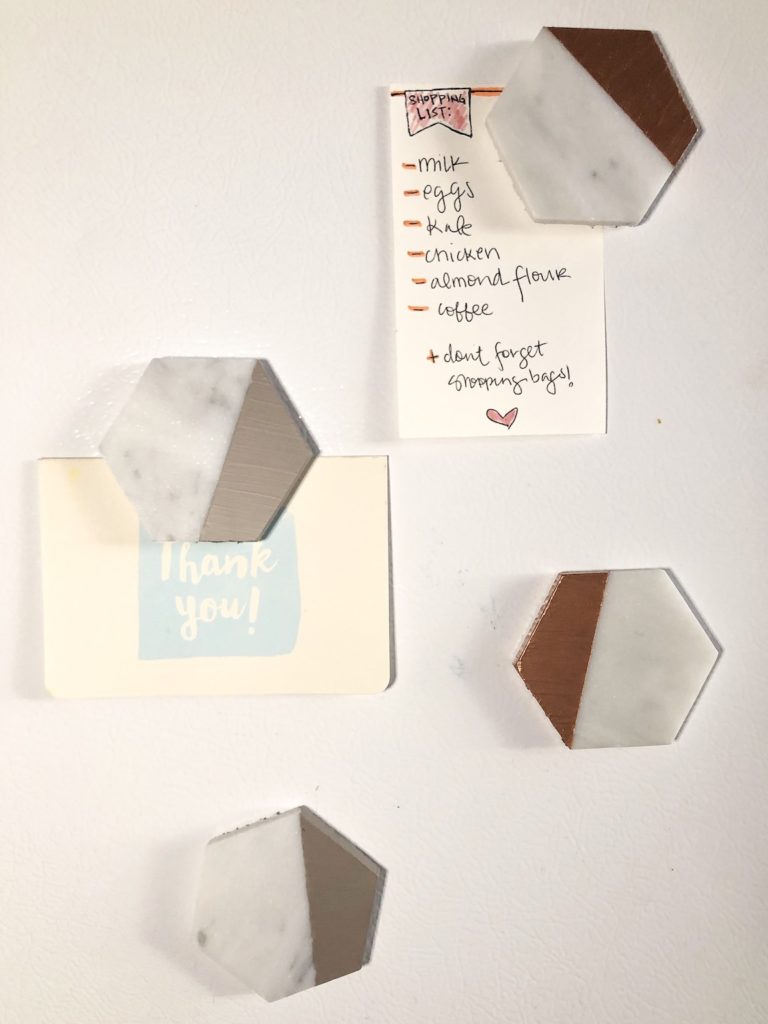 Materials
Marble tiles
Heavy duty glue
Steps
First, I pull the tiles off the tile matting, then I sand down the sides and backs.
Next, I tape off a portion of the marble. And paint a portion of it, painting the top and edges. I let the paint dry for about an hour and then paint another coat.
Once the paint is completely dry, remove the tape and then glue the magnets to the marble.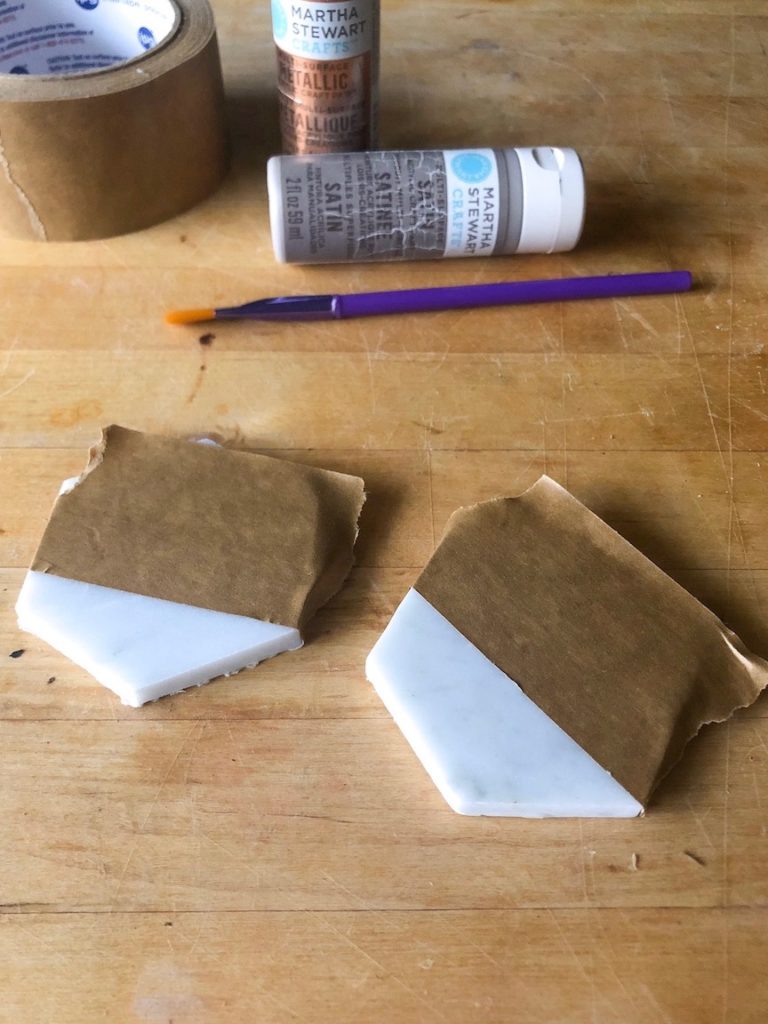 Tip: Because this is real Carrara marble, these magnets will be pretty heavy, and you don't want your beautiful magnets falling and crashing down to the floor. It is important to find strong magnets to ensure the magnet can hold the weight of the marble. I went with a neodymium disk magnet.
I love how chic these are. They work well with my existing magnets and they add the perfect amount of color to the fridge.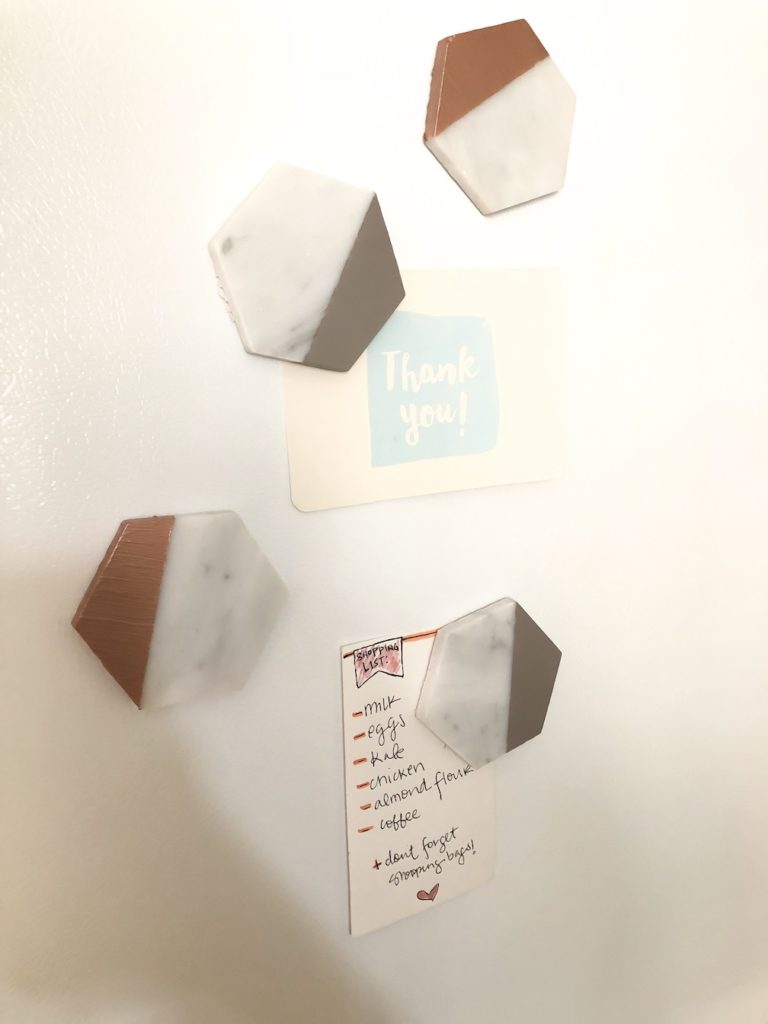 xoxo, jackie