We have mail scattered across the desk and it's driving me crazy! Since we moved a couple weeks ago, we've made great strides in organizing decorating, and making our apartment feel like a home – but there is one area that needs a little work – papers. As most people do, we accumulate mail, and right now our mail is just gathering on the desk.
So to tackle this problem I split my mail into two parts – the displayable and the fileable. We have a few holiday cards, photos, and wedding invitations that would be great to display, and well refrigerators are prime real estate for such displays. So I set out to create magnets that would be equal parts my style and equal parts functional (necessary, right?).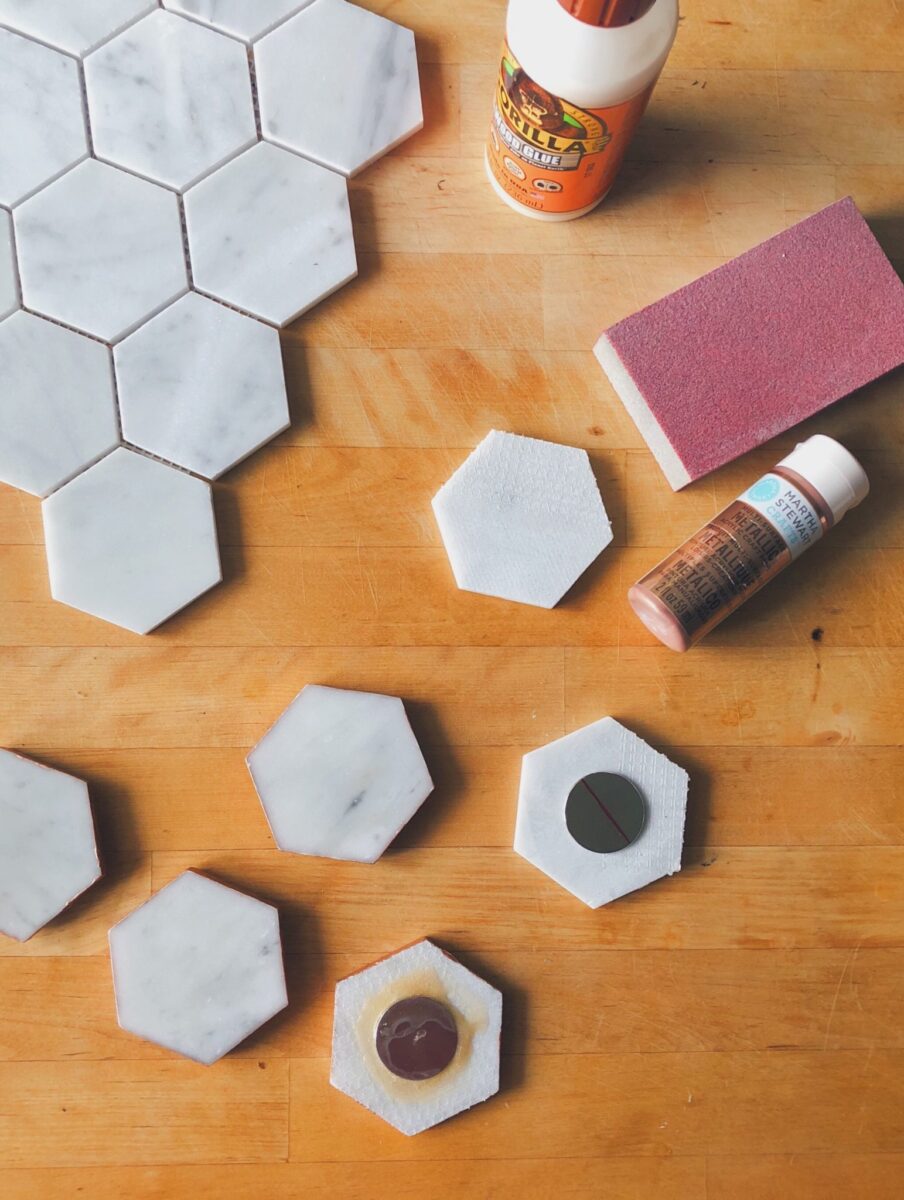 We decided on hexagon Carrara marble tiles as our magnets. I ordered a sample from The Stone Center Online, a great site with tons of options. It came out to be somewhere around $12 for a full sheet of 20 2 inch tiles. And while they warn that samples may break in transit, every tile came perfectly intact. Score!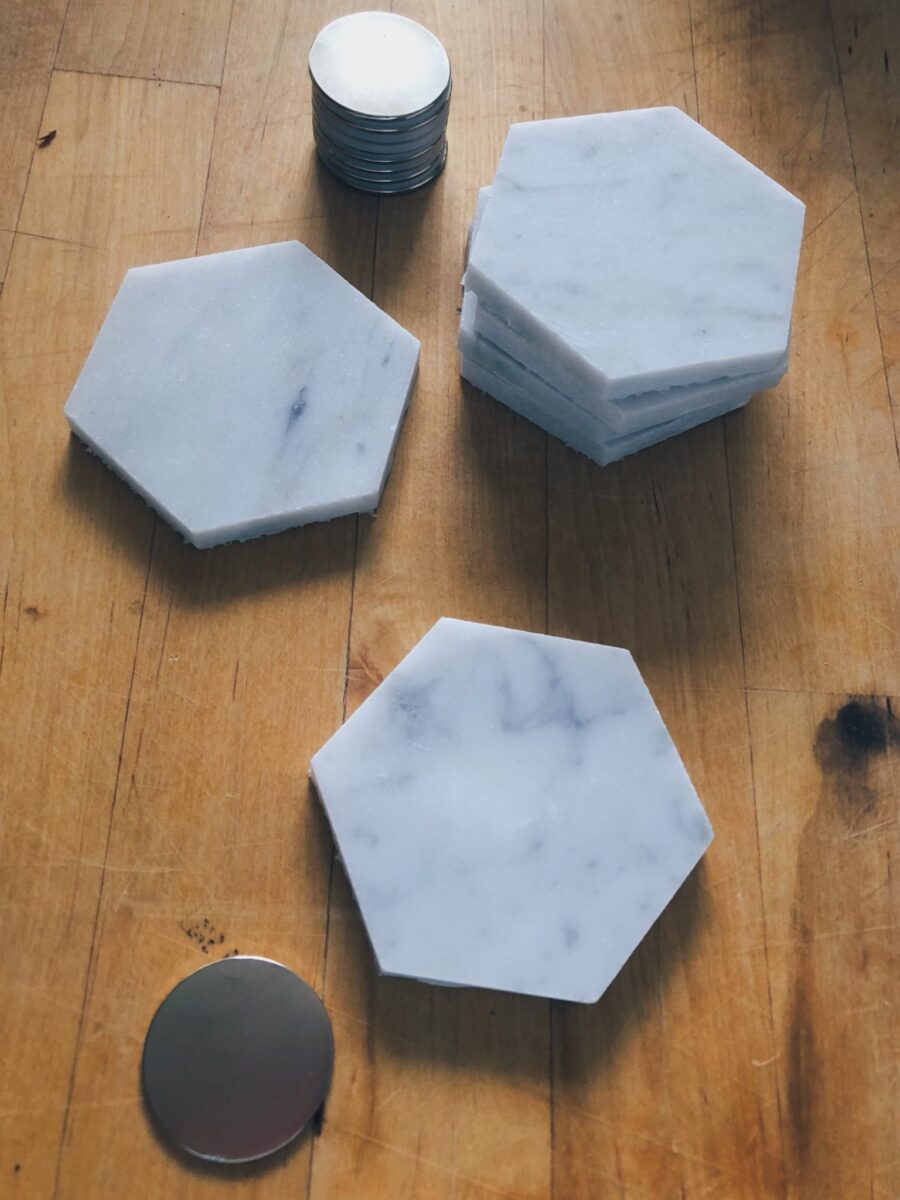 I also did some research on magnets, ordered the best -from my knowledge- to use, and pulled out my trusty rose gold paint to add some embellishment.
*contains affiliate links
Materials

A note: I went with a neodymium magnet. Because this is real Carrara marble, each magnet will have a bit of weight to it, and you don't want your beautiful magnets falling and crashing down to the floor – neodymium is a super strong magnet and will be secure. 
Steps
I pulled the tile off of the netting and then used a sanding block to smooth the edges down a bit. You may need to trim off bits of glue if anything stuck on.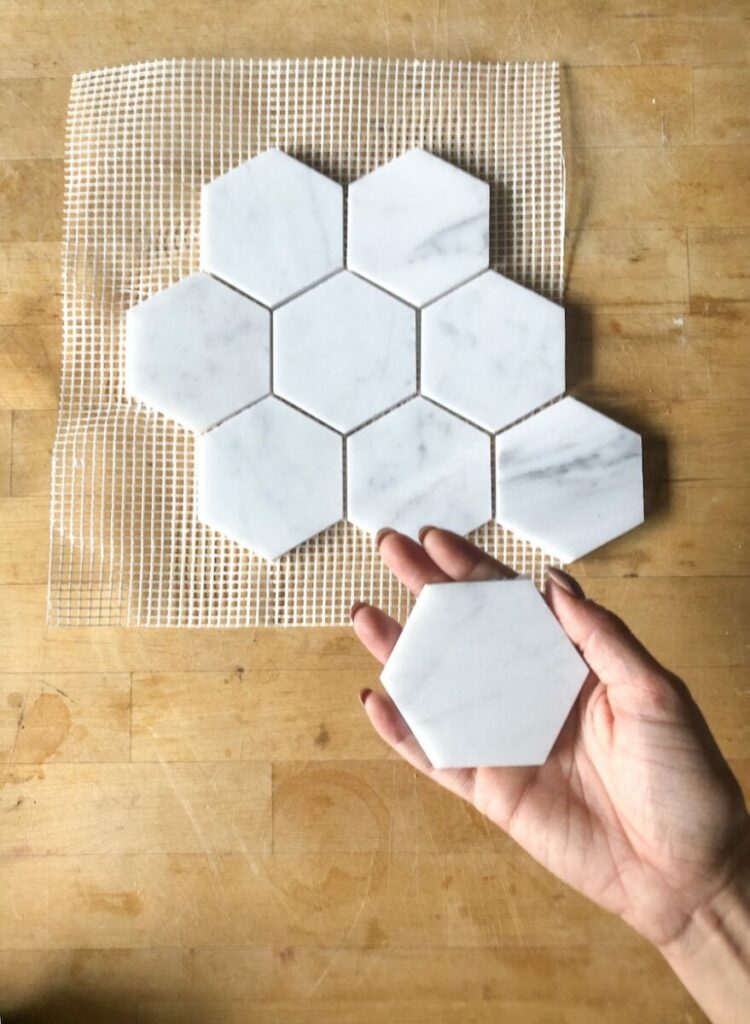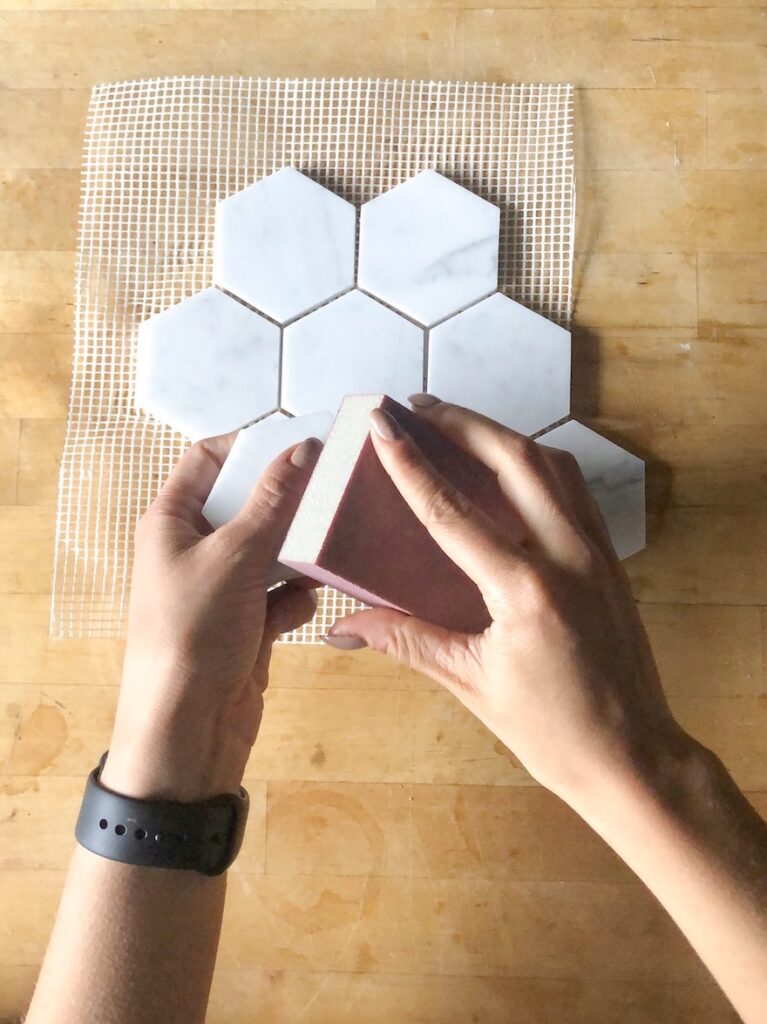 Paint the side edges of the magnets. I used a rose copper color. I let the paint dry for about an hour and then went back and painted a second coat.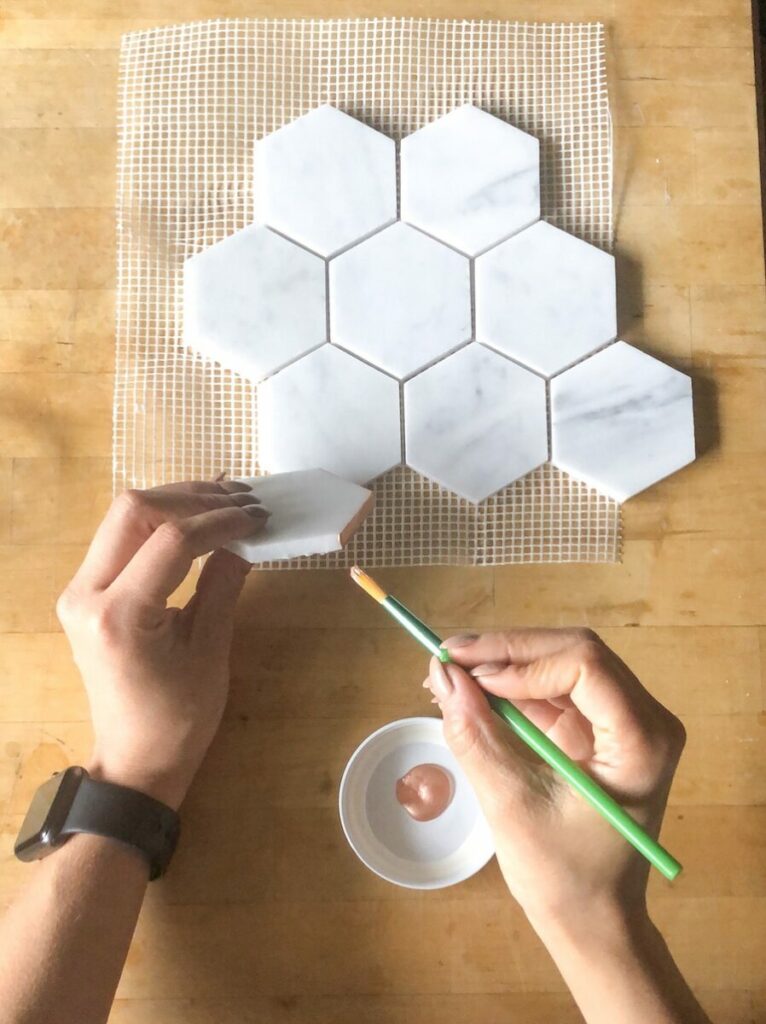 Glue the magnets to the marble. It is important to find strong magnets to ensure the magnet can hold the weight of the marble.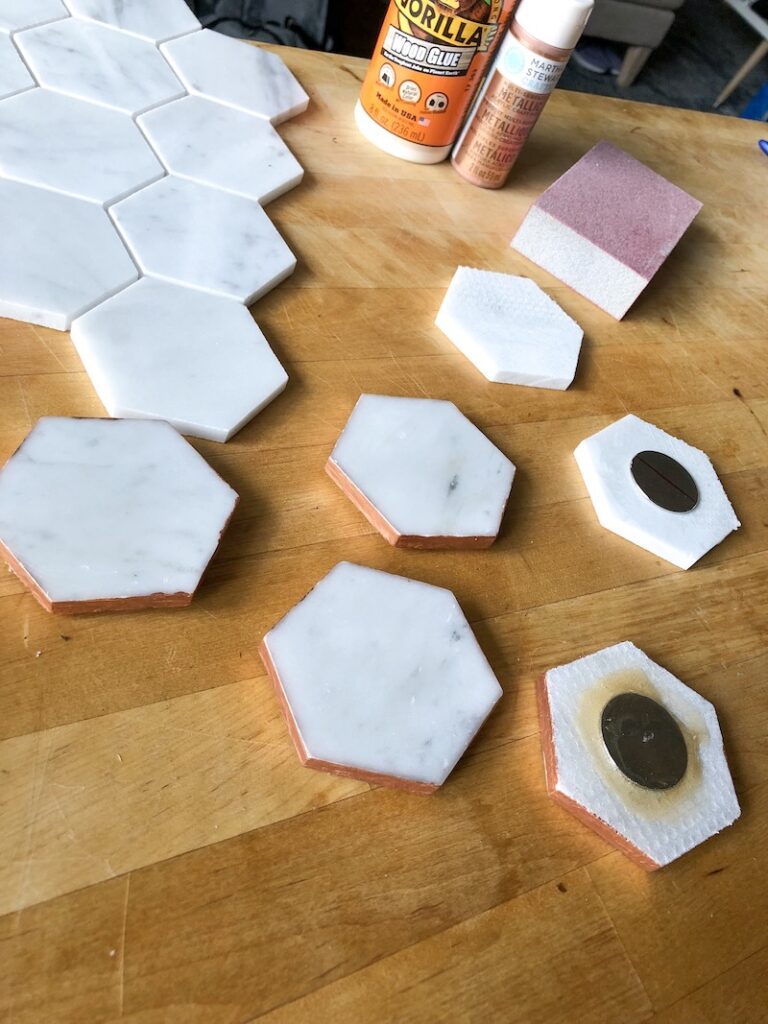 The end result- super chic and totally needed magnets! They were easy to make, and look better than anything else I've seen out there!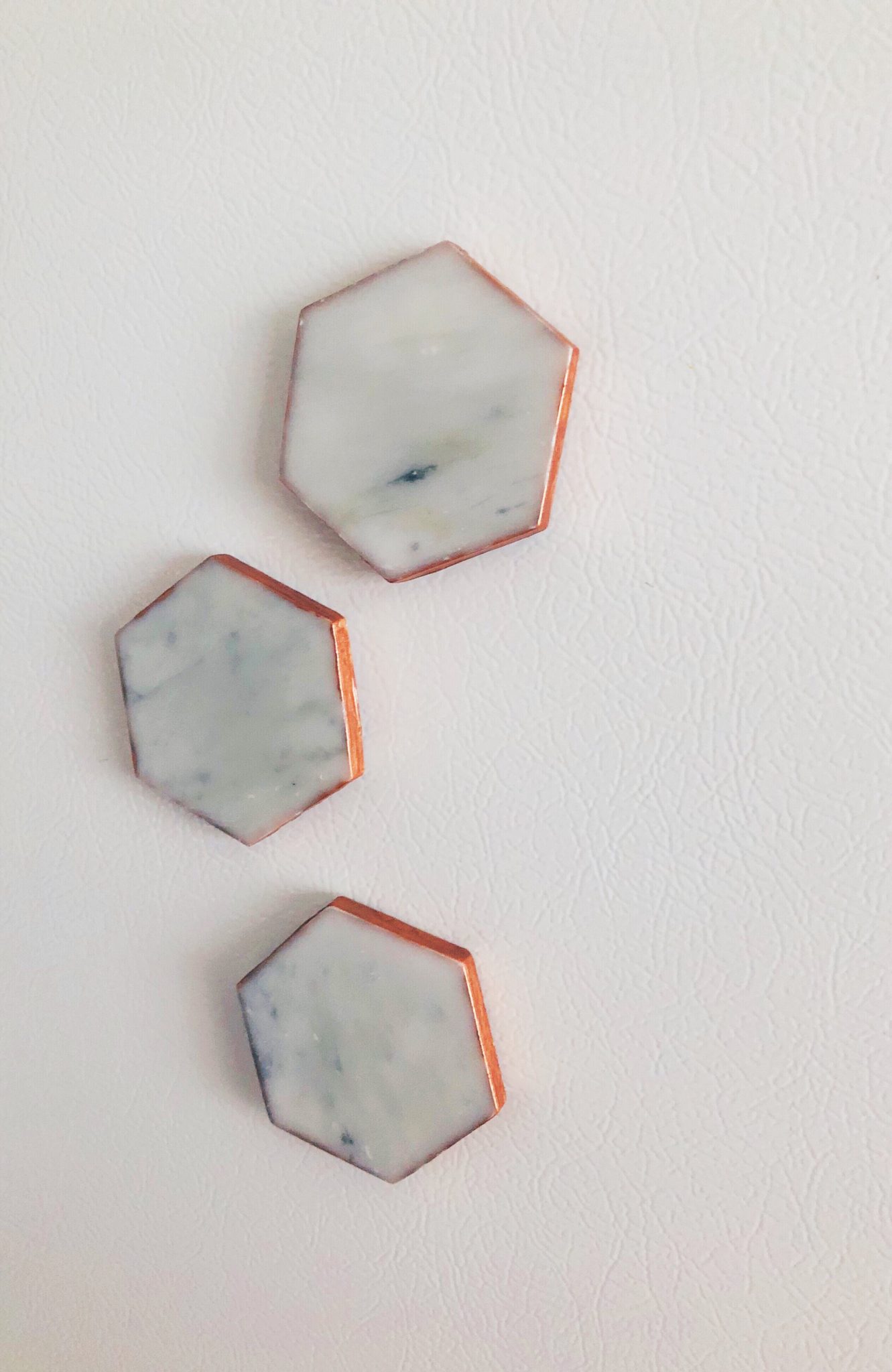 Don't like this style of marble for your magnets? I could see this DIY working with any type of tile that is about an inch or two inches!
xoxo, jackie