Desks are one of those surfaces that can easily start to build up with loose items. A couple pieces of mail here, loose pens there. For the last few weeks, we've been working towards decluttering the apartment, which has become full in just a few months. I recently stumbled across an extra pegboard at my apartment complex, random, I know. But this was the catalyst for building out a pegboard organization unit.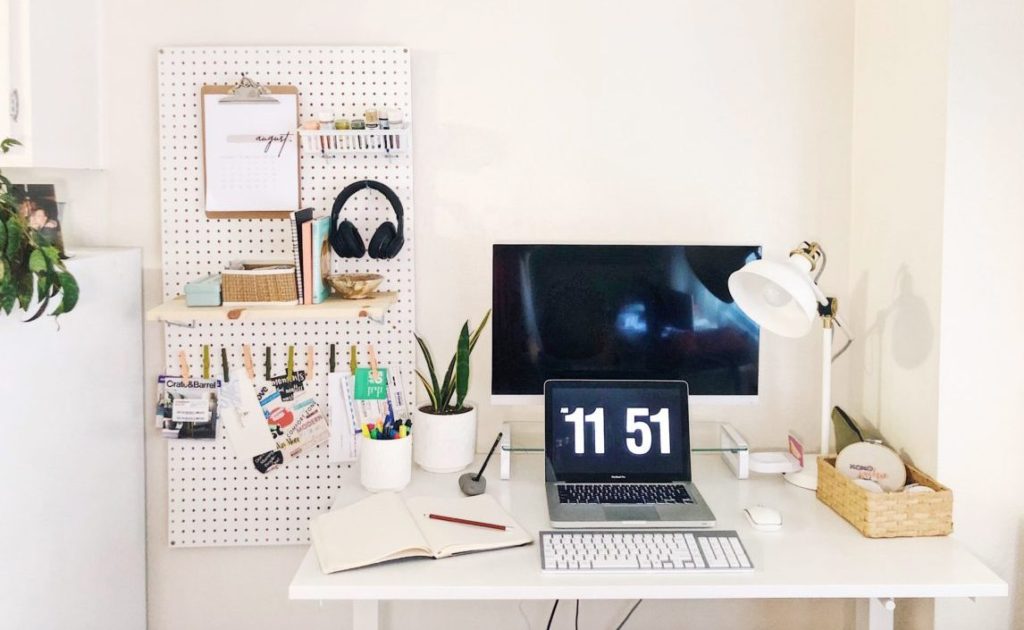 We'd already been thinking about a couple different organization options for the desk area, with ideas like floating shelves, adding another bookshelf, or creating a pegboard unit. But this was the catalyst for building out a pegboard organization unit.
Here's a look at how we put together our pegboard:
Shelf
A shelf bracket enabled me to easily place a 2×4 on the pegboard to create a shelf.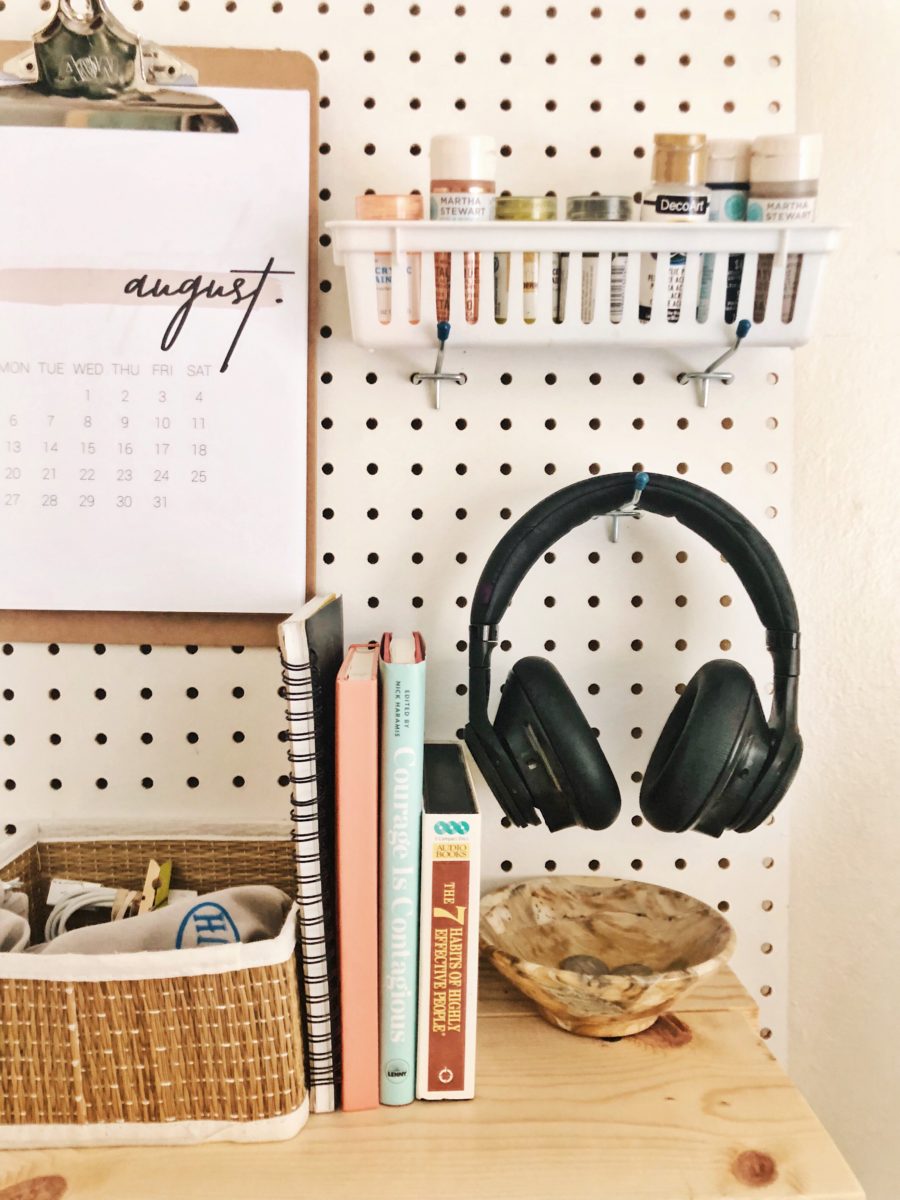 Hooks
We have hooks throughout to make hanging and grabbing items easy. We hang headphones and reusable grocery bags on the pegboard, keeping them organized and easily accessible.
Clothes Pins
I painted the front of these pins with fun colors to tie into the decor add a bit of color to the board.
Steps
Paint the pins and let dry.
Loop string through the peg holes, leaving a bit of slack.
Once dry, clip the pins through the loops and push them down, creating hanging clips
I like to leave coupons clipped to the board, so I remember they are there! What's the point of being an extreme couponer in training, if you forget them!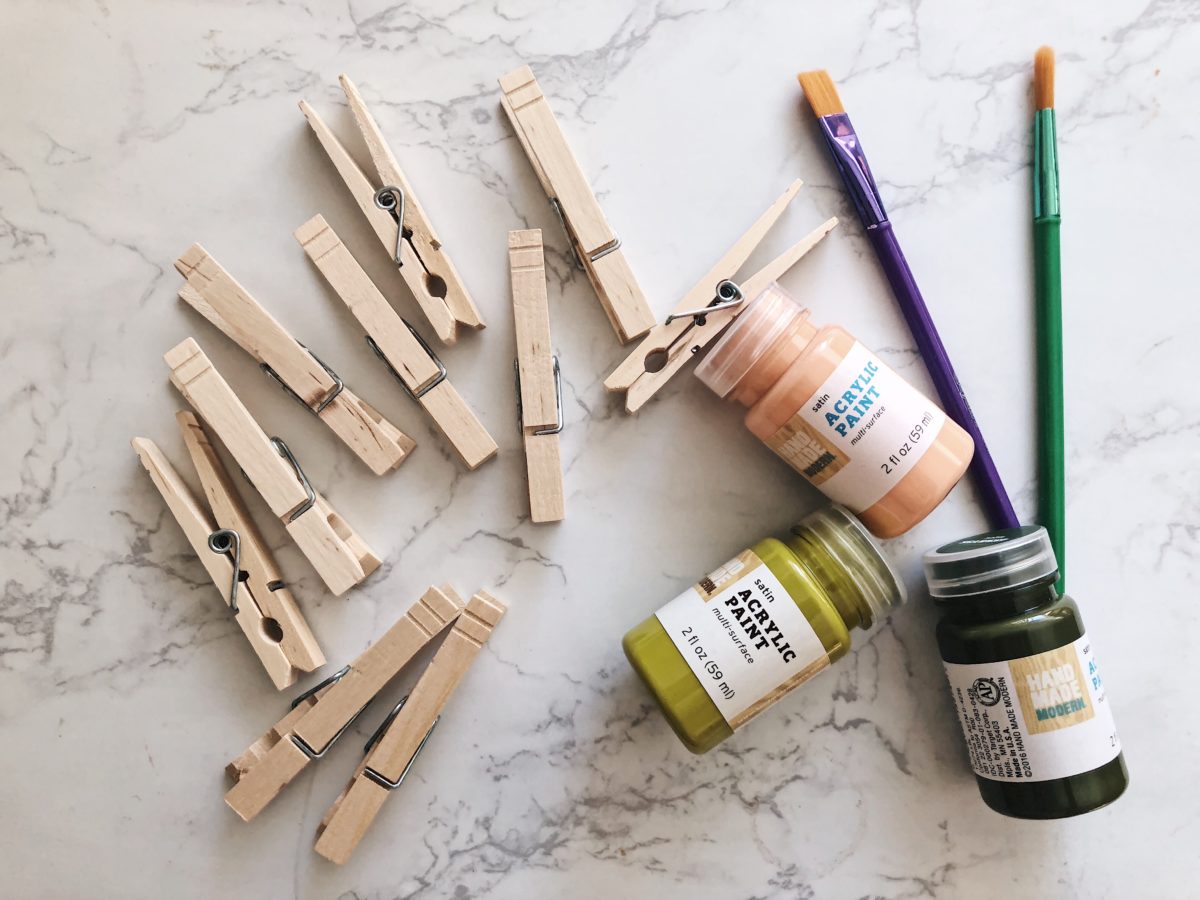 Basket
I used a basic drawer basket to hold loose paints. Using the hooks I already have, I balanced the basket, and it works perfectly. I want to grab a few more of these to hold other items.
Clipboard
A great idea I've seen on a few pegboards online. I hung a clipboard and printed out a 2018 calendar printable, thanks Missy Lisha, to create a super cute calendar.
Instant Upgrade
The great thing about pegboards is you can incorporate so many different elements into a small space, and really, they look better when there are multiple types of organization at play. It's great to be about to make changes and rearrange pieces whenever I want to!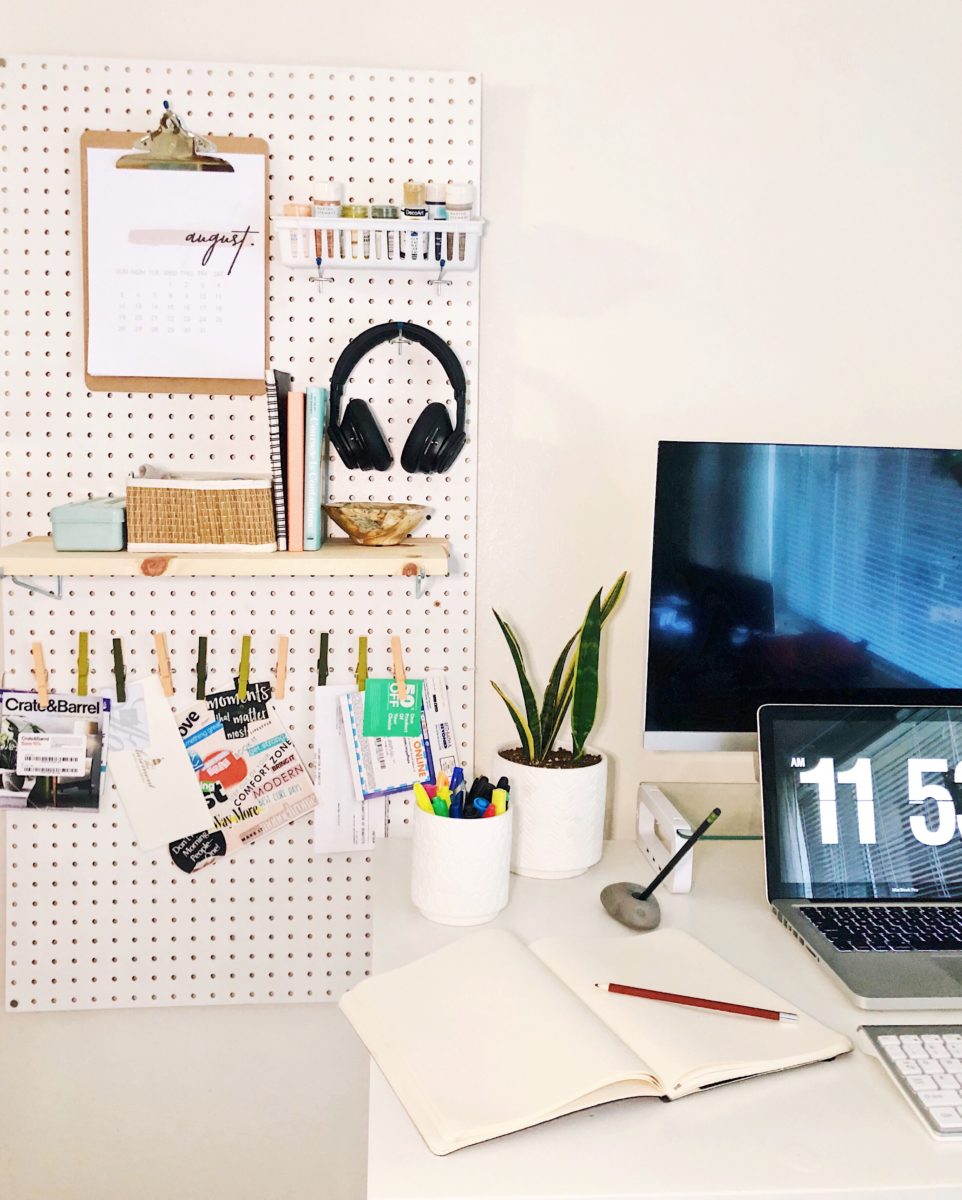 It also gives the desk area a great look, it was so bare over there, I love how it's coming together now.
xoxojackie