Nothing says, "we're a festive home" like a door wreath. Especially in an apartment complex, it's really the main way to decorate the exterior of our home. And when Rodney called me out for not decorating for the season, I thought, what's a better way to bring in the cold season than with a wreath.

As much as I would love to have a wreath with living plants, I figured faux was the way to go so my wreath could last the whole season. I picked up a faux floral bouquet at Michael's, realized I had enough for two small wreaths, so I decided to make a fall wreath and a spring wreath!
I had a couple of embroidery hoops lying around, after picking up embroidery, so I decided to use those as my base. You can use any sturdy circles as your base – embroidery hoops are perfect because you can make two wreaths from a single hoop.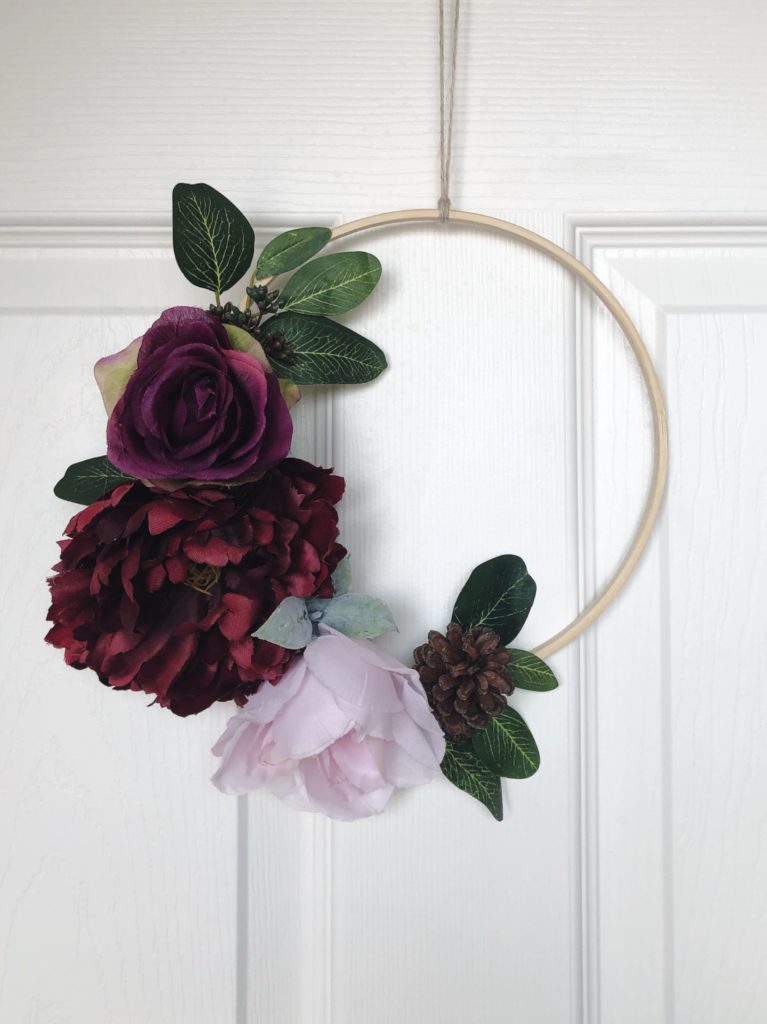 Materials
Embroidery hoop
Fabric flowers
Faux leaves
Glue gun + glue
Ribbon or String
What I did
I started off by picking out and cutting a few flowers from bouquet to use. I also separated the bunches of leaves into smaller groups. Once I had broken down all the elements of the wreath, I started trying out different arrangements, placing them around my embroidery hoops.
I ended up picking out flowers in two different color groups, so I decided to create a dark wreath for winter and a light wreath for spring. And placed flowers, leaves, into pine cones into two very different arrangements.
After a few variations, I settled on the arrangements I liked. I took a photo of each arrangement and then wiped all of the pieces to the side.
This is such an easy DIY when using a glue gun! Starting with the center flower, piece by piece, I glued the arrangement down. Using the photo as my guide, I was able to follow along and create both wreaths pretty quickly. Here's how I started the spring wreath.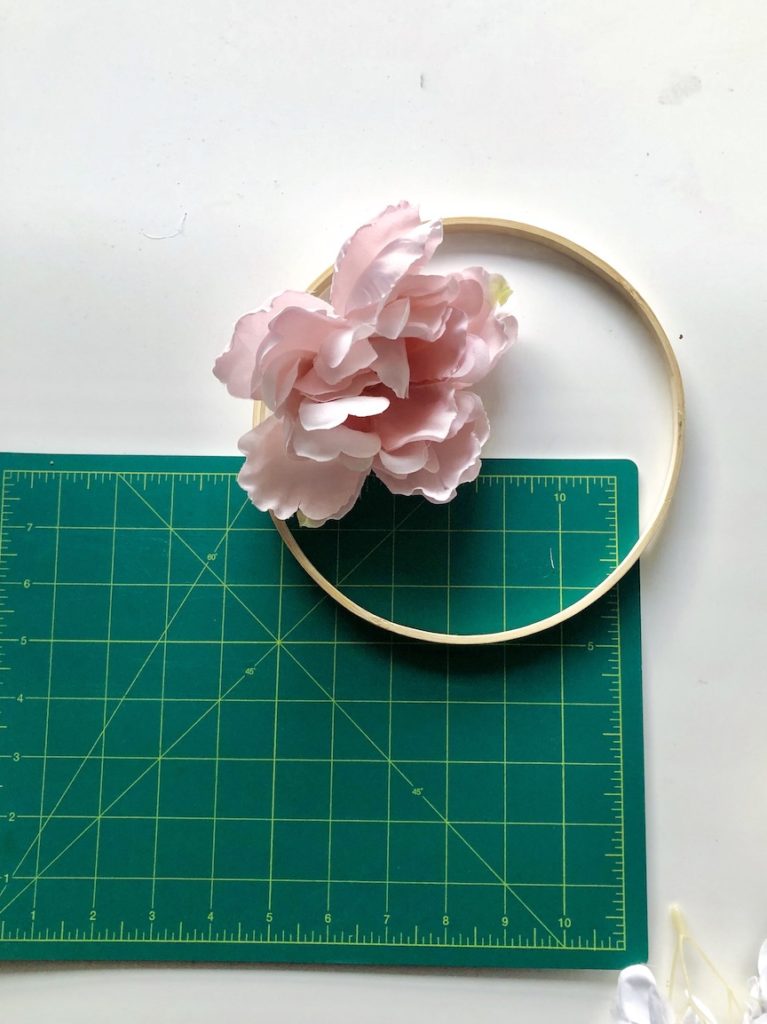 I finished each wreath off with something to hang it from – for the spring wreath, I used ribbon, and for the fall/winter wreath I used a rustic yarn.
All in all, this project took me about 30 minutes to create two beautiful and modern wreaths.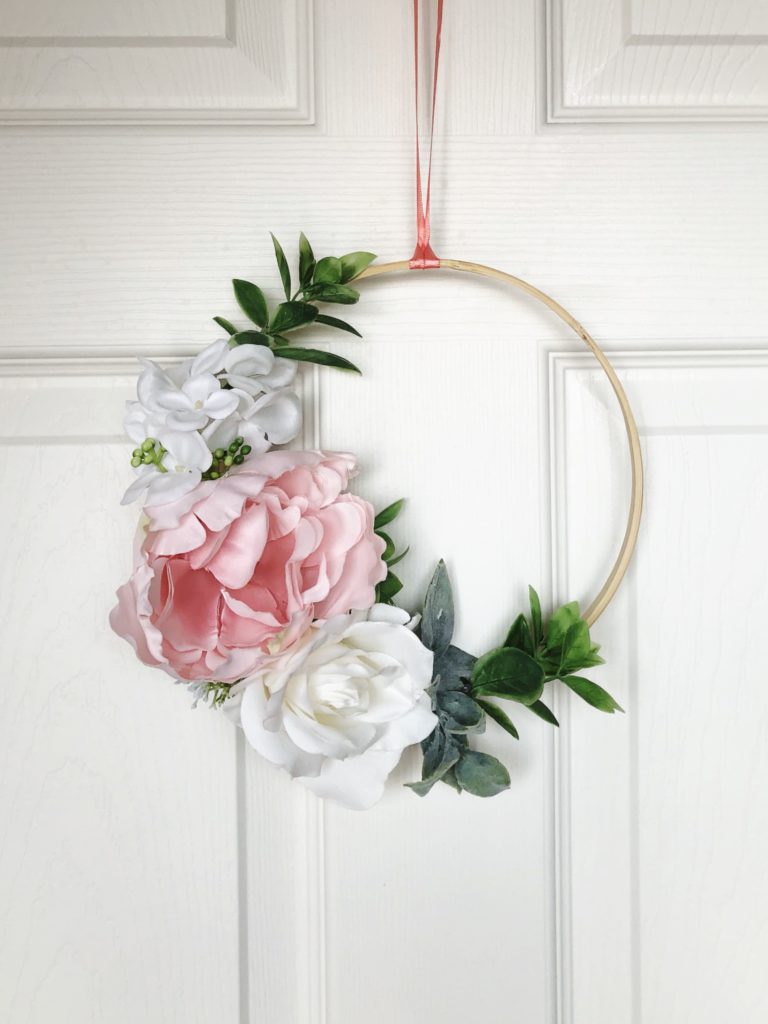 I absolutely love the wreaths, I even got Rodney to use the word cute when he saw them! I can't wait to make a summer wreath when the time comes.
xoxo, jackie
Pin this DIY to save it for later!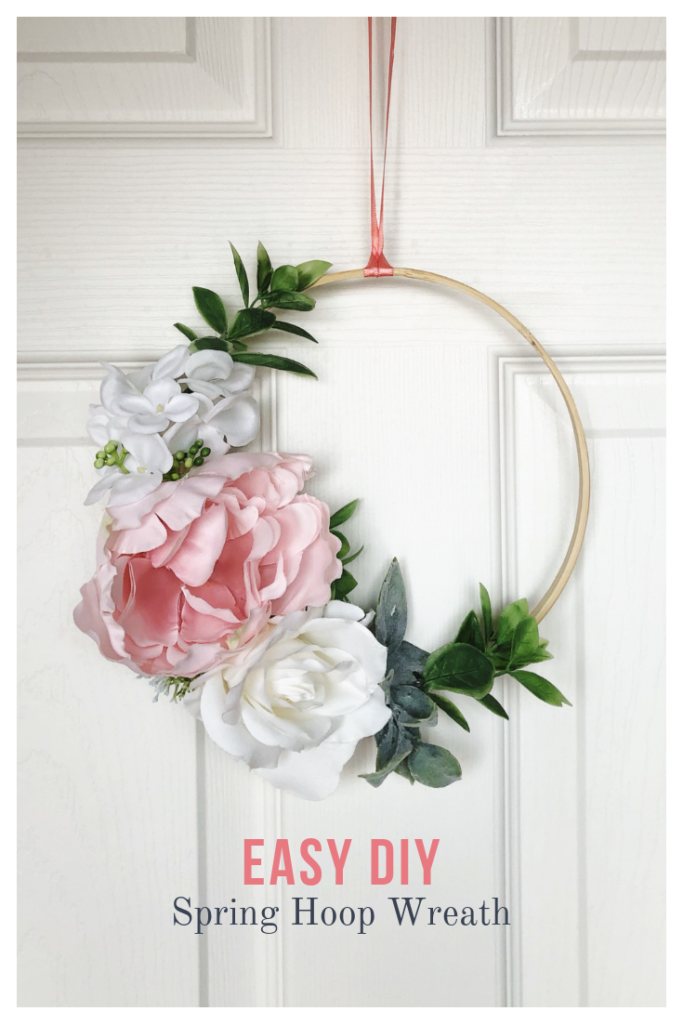 LOVE THIS CRAFT?
let me make you one!