I recently announced my participation in Pinterest's Creator Fund over on Instagram, and I want to reiterate my excitement here! I'm so excited to share all of the projects I've been working on this month!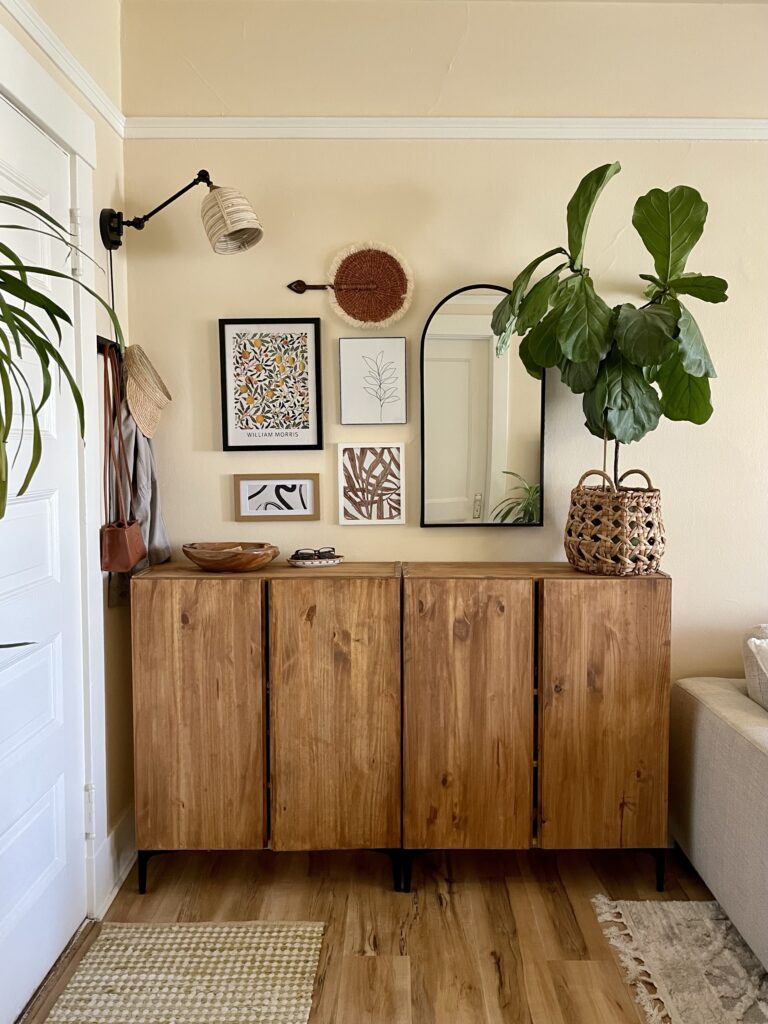 My entryway has evolved over the last year. I recently leaned into the tropical feel that was starting to take shape. Check out how I created my entryway!
Entryway console
I took two of the popular Ikea Ivar cabinets and hacked them until they were exactly how I wanted. Black metal legs add height and some contrast. I went with a mid-tone stain, Ipswich Pine. I've really been into tropical woods like teak and acacia, and this stain has a pretty finish that has a similar feel.
DIY gallery wall art
A small apartment calls for a small gallery wall! All of the art featured on my wall was DIYed, repurposed, or printed.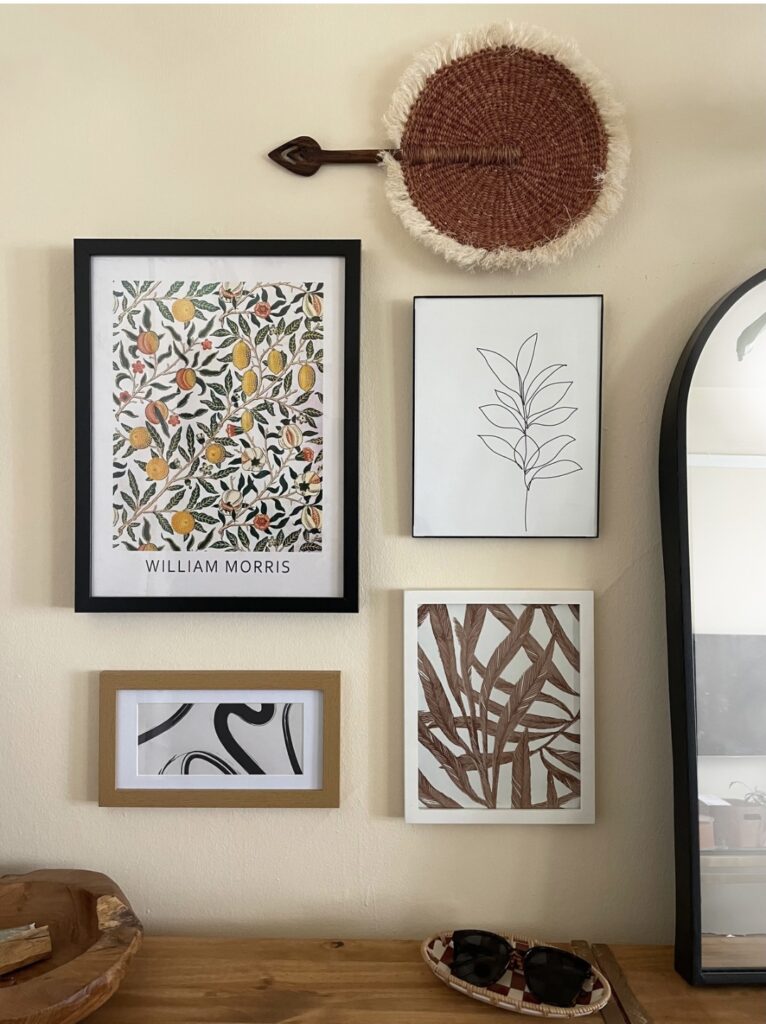 Creative Commons, William Morris
Etsy printable
Peel and Stick Wallpaper scraps
Etsy printable
DIY basket lampshade
A simple project, I turned a rattan basket into a lampshade.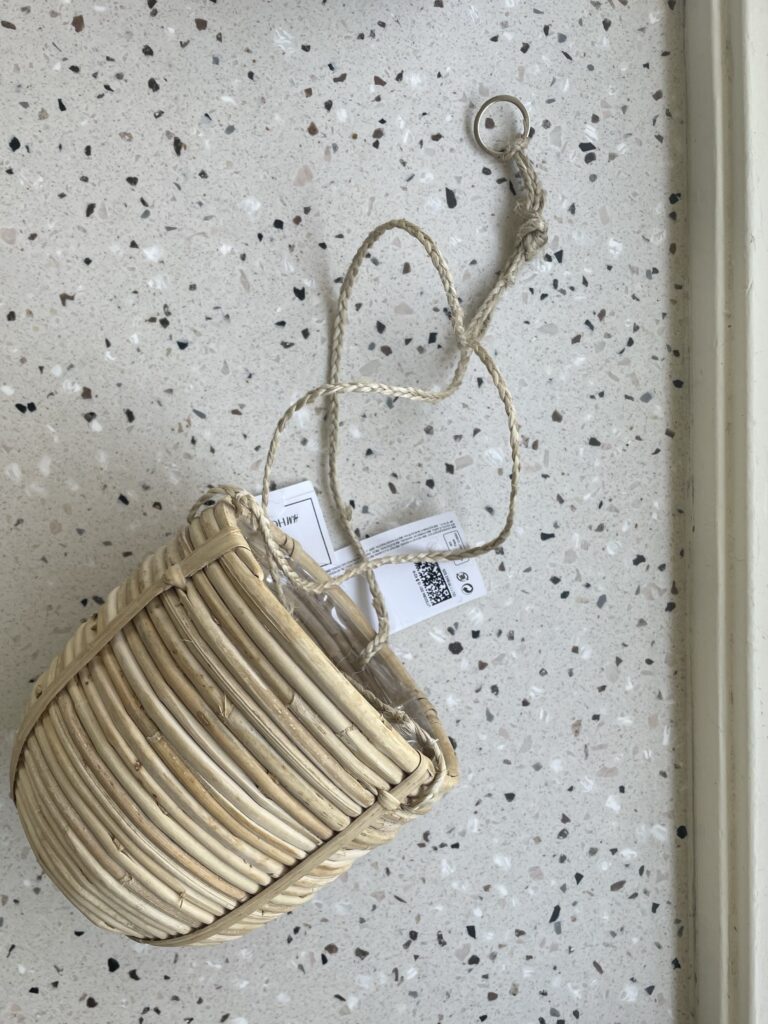 To do this, I used a craft knife to cut a small hole (just wide enough to fit my light fixture). I used a bit of superglue to seal off any loose ends.
Tropical plants
A fiddle leaf fig brings life to the console and acts as a divider in my space. I love the bright green paired with a large woven basket.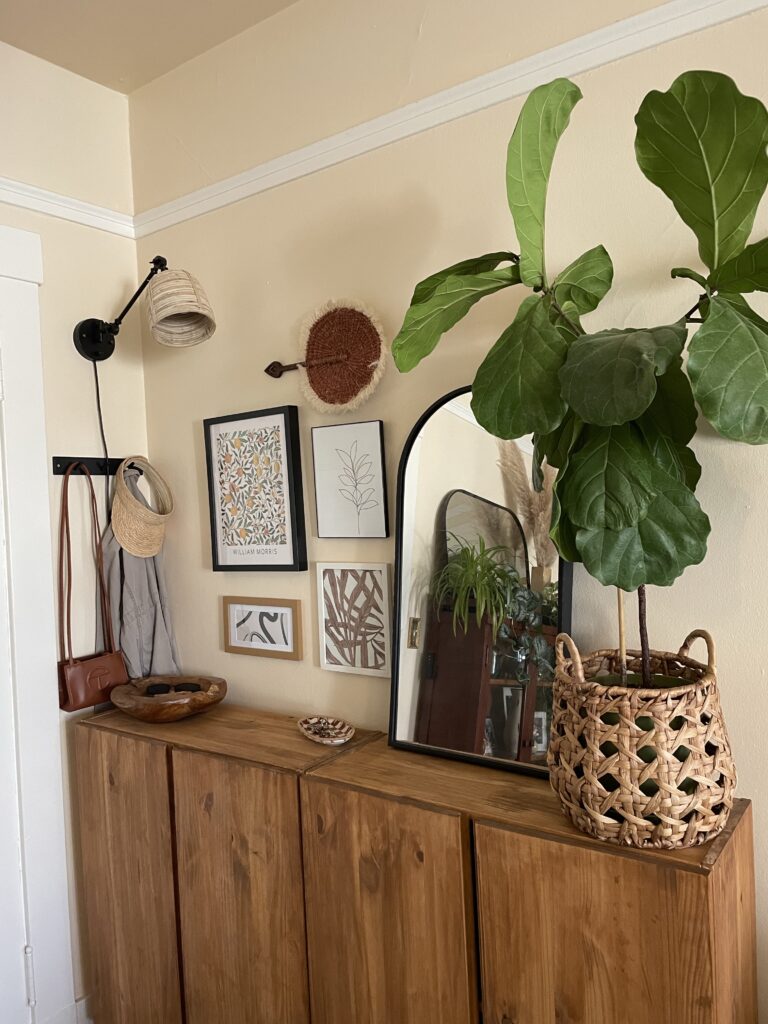 Global decor
The woven fan on my wall came to me in my monthly Something Special box from a Brother Vellies. This fan come from Kenya.
This tray is also a Something Special treat. Too cute, this tray brings a perfect pop of color to my console.
I love receiving a special gift each month. Many of the items work amazingly in my space as decor.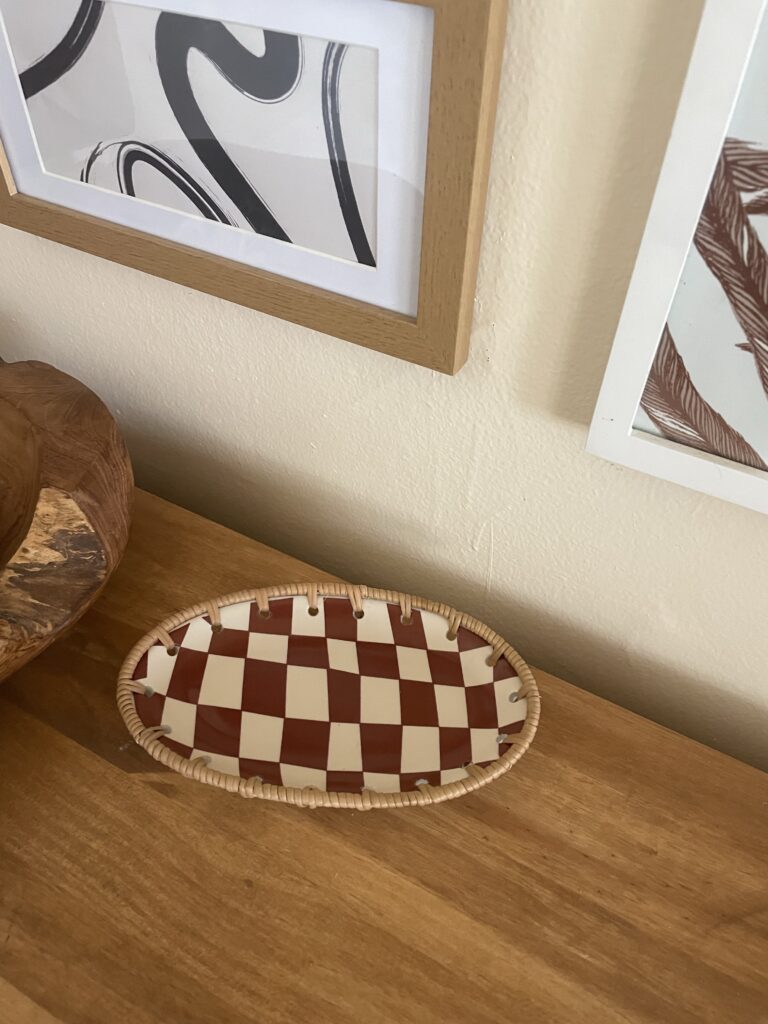 I hope my space brought you some inspiration for your space!
xoxo, Jackie