I went to the dollar store the other day to pick up some sponges and left with a few black baskets that were calling my name. What would I do with these? At the time I didn't know but, hey, for a dollar I couldn't resist. Once home, I looked around and decided the baskets had a few uses around the home. Before putting them out though, I decided to spruce them up so they'd match our decor.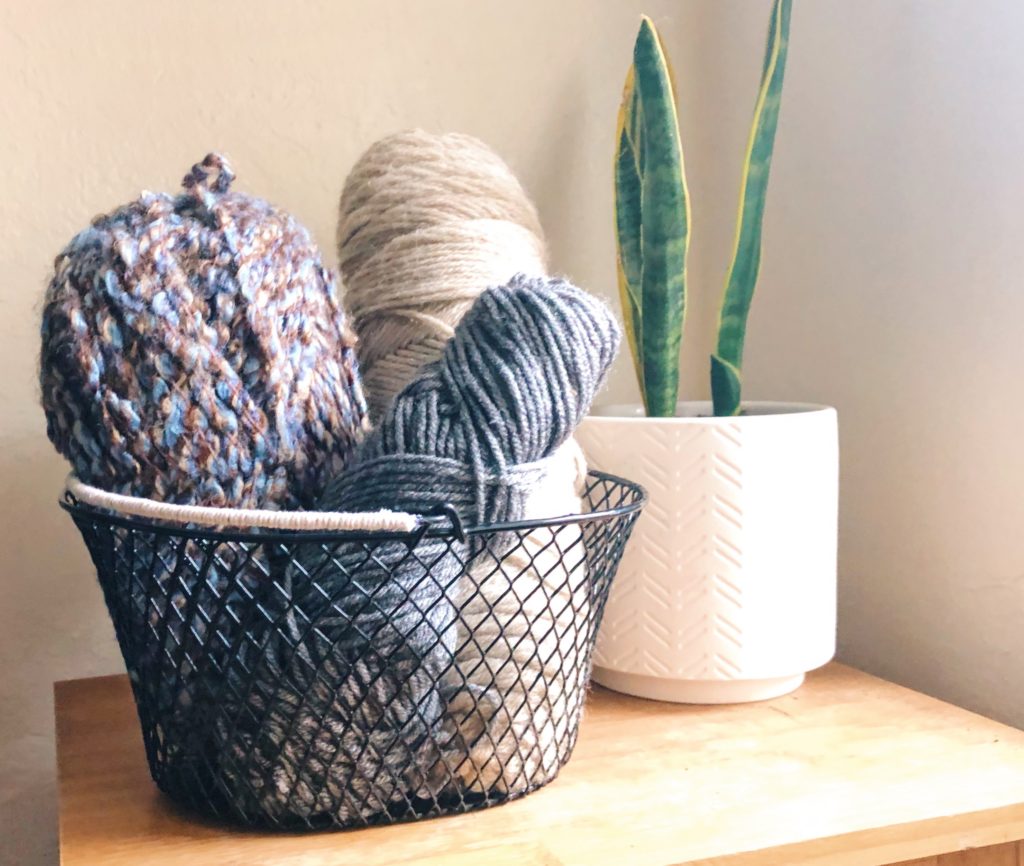 Our home is a warm little space with a lot of light colored wood, a tan couch, and a bit of black thrown in as accents. So for the black baskets, I thought they needed a bit more warmth to them.
adding texture to the Baskets
I used tan yarn to enhance the baskets. I did this by wrapping the handle with the yarn and leaving the rest of the basket as is. I think this small update does a lot for the baskets. I set one basket on top of my craft cabinet that's starting to get a little too packed. And it's kind of perfect that I ended up storing yarn in the baskets! Goes perfectly.
Materials
99 Cent Store baskets
Yarn or twine
Hot glue gun

Quick update steps
I started by taking off the handles so I could easily wrap the yarn
Apply a small amount of hot glue to one end
Stick the loose end of your yarn in the glue and make sure is nice and secure
Wrap yarn around the handle. You want to make sure you're wrapping tightly so there is no slack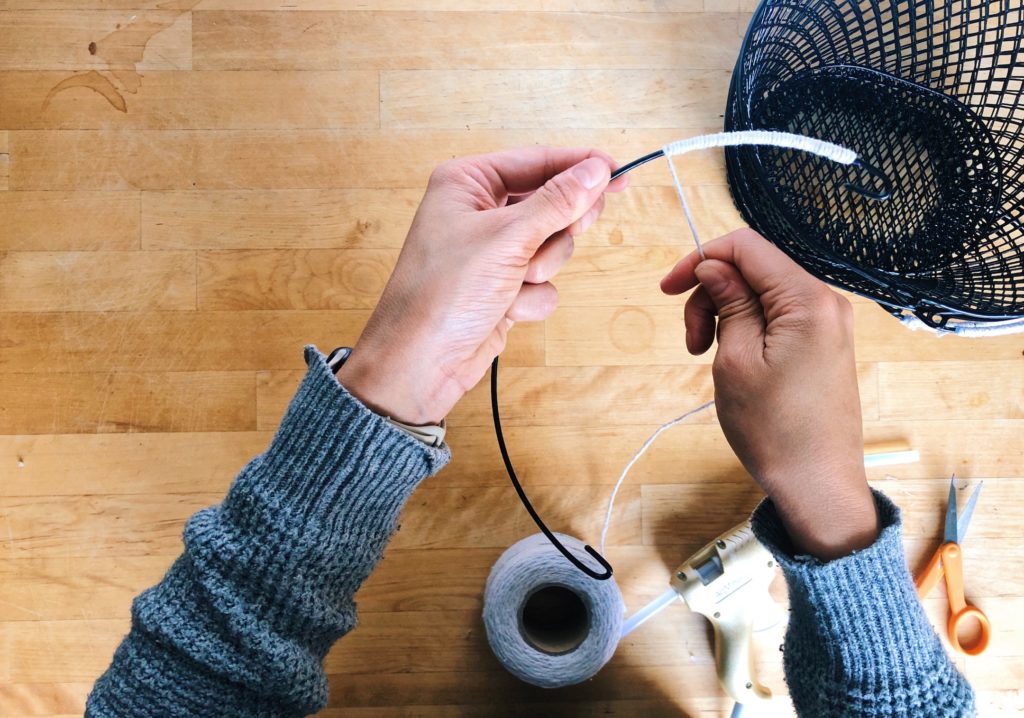 I also dabbed little globs of hot glue every few inches to make sure everything stays in place.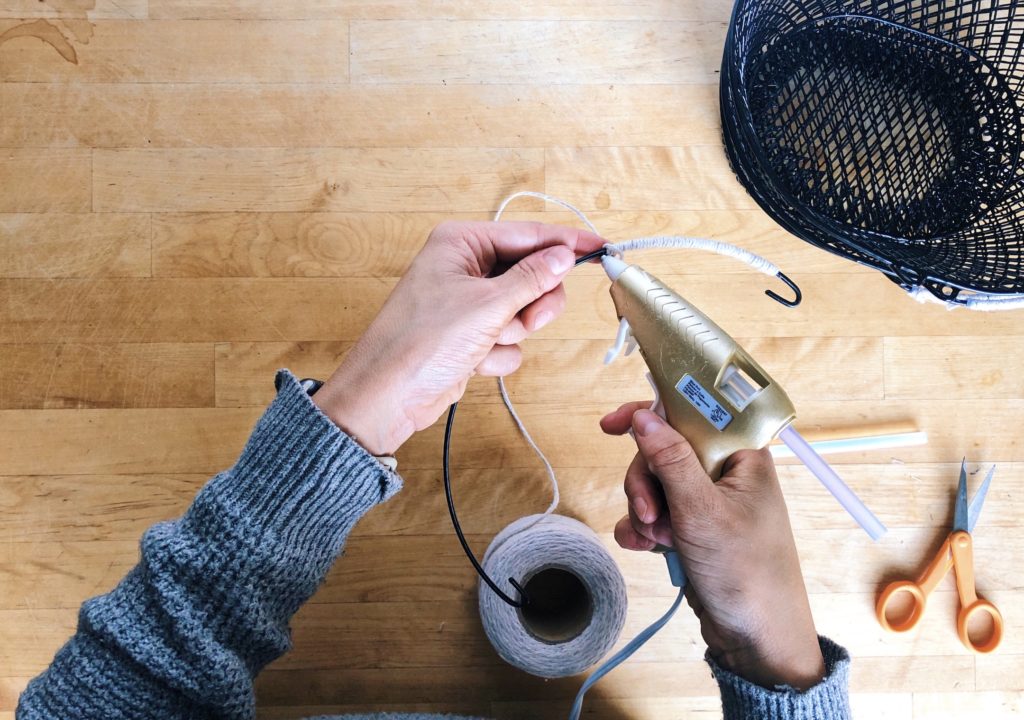 Once you get to the other end, cut your yarn then glue down to the handle
Put your handle back on the basket, and you're done!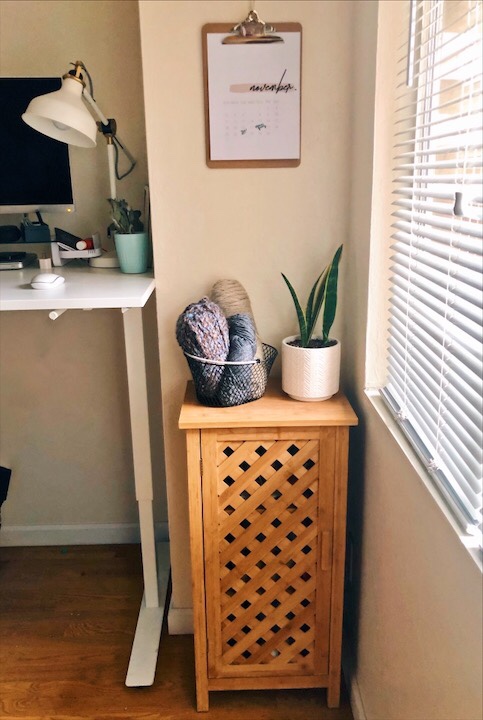 I love a good, easy project and these baskets are perfect for my apartment. I addition to my yarn basket, I keep one on my entry table to hold sunglasses, keys, and little knick knacks as they accumulate. Just adding baskets instantly transforms clutter into clean, organized containers.
xoxo, jackie
save this project for later