Do you ever just sit and stare at your craft storage and just hope an idea will come to you? Okay, glad I'm not the only one. Well, that's exactly what happened this morning. I was just kind of walking, around looking through my storage boxes while cleaning up, hoping I'd get inspired to make something.
After looking around for a solid 20 minutes, my eyes focused in on a piece of string we'd been using to tie back our curtains. How could I improve this? Well, just about anything would be an improvement. I'd been looking for an excuse to make tassels again, and realized this was the perfect opportunity! With tassels in mind, my mind went to a braided rope to pair.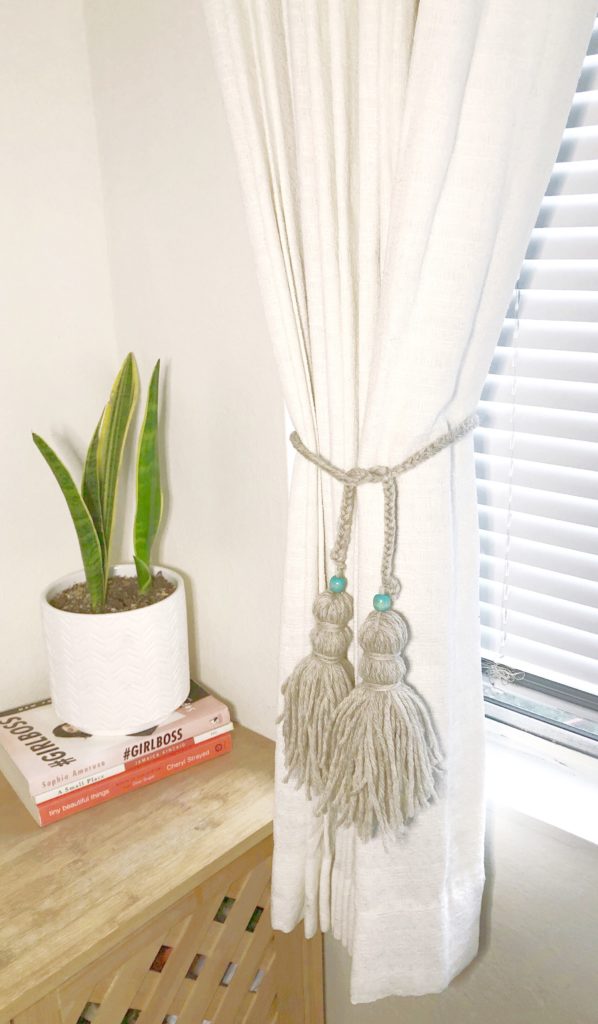 This project was really easy and I was so happy how it turned out! This rope replaced a loose piece of yarn that'd I'd been using to tie back our curtains for the last few months. Thinking about it, I can't believe it took me so long to think about making actual curtain tiebacks!
Materials
– 1 skein of yarn
– 4 large beads
Steps
I started off by making 4 tassels for the ends of my rope.
+ Tassels are super easy to make, you can check out this tutorial to get started
I used a mid-sized notebook to wrap my yarn around so to make 6" tassels.
Next, I added a bead at the top of each tassel to add a bit of color.
I then wound off about 3 feet of yarn, then doubled it over until I had 12 strands, doubled over but all still connected as one long stand. Do this 2 times, one bundle for each rope.
I took one tassel and used it to tie the top of each bundle.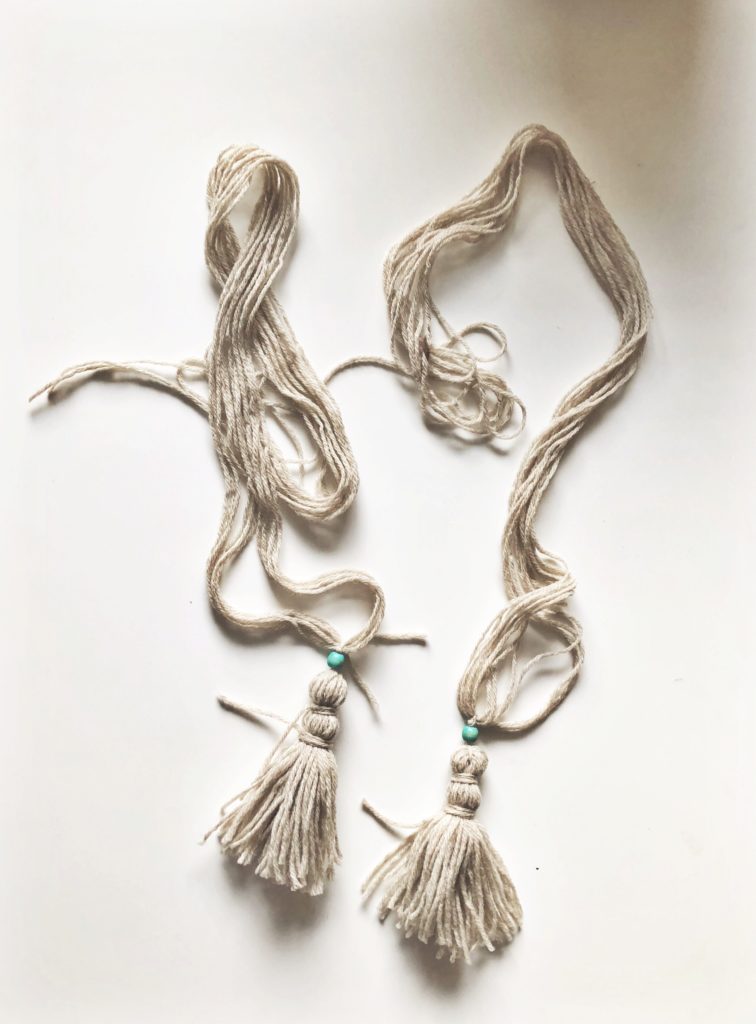 After the top is secured, I cut the looped ends at the bottom.
Next, I braided the rope. There should be 4 strands of yarn in each section.
Lastly, I took another tassel and added the top yarn into the braid, then tied the loose end of the braid into a knot. With this, it appears that the tassel seamlessly comes out of the braid.
Snip off any loose ends and then you're ready to tie your curtains!
Such a quick update gives a great new look to the curtains!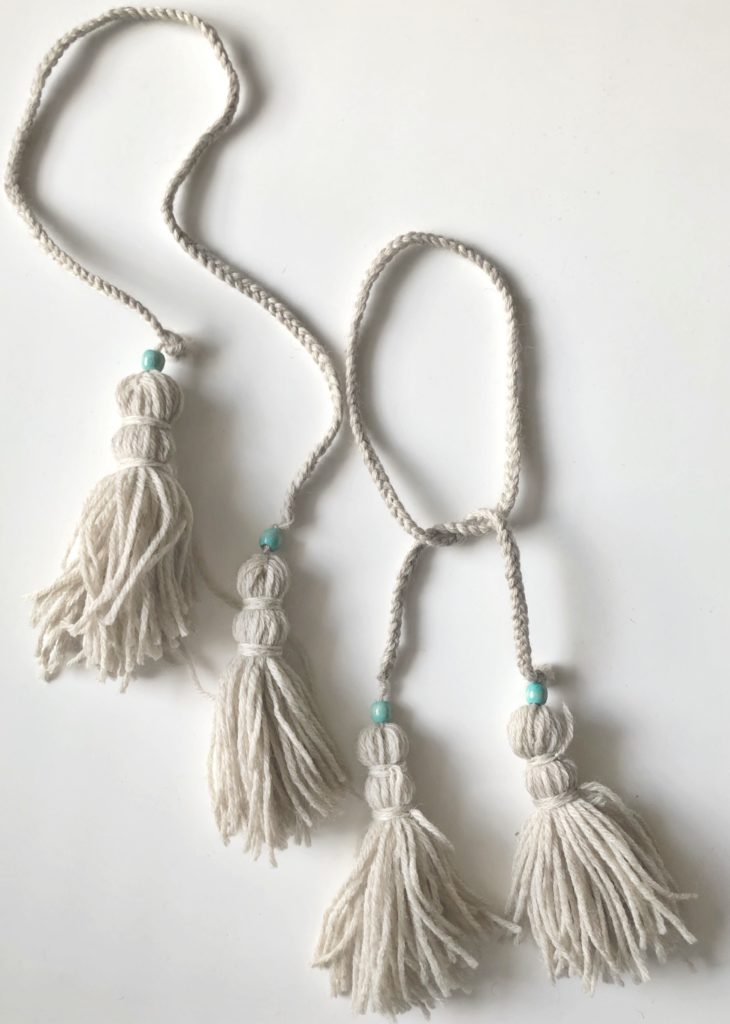 xoxojackie
Pin this project for later