I recently spent a long weekend in Puerto Vallarta and did something I haven't done in years – stayed in a resort. Since trying out Airbnb a few years ago, I hadn't ventured back into the land of hotels for personal travel. After my first time – a condo in Miami, I was hooked by the affordability and access it provided. While I do still stay in hotels during work travel, Airbnbs have been my preferred lodging for personal travel.
This trip reminded me of the pros and cons of both.
The Explorer in Me Says Airbnb
What I love most about Airbnb is the ability to stay right in the neighborhoods of places I'm visiting. While traveling in Mexico City, for example, we stayed in apartments in two very different parts of the city. We were able to experience life in the bustling downtown as well as stroll around the more laid back Condesa neighborhood.
With this, we're able to really get a feel for the neighborhood and interact with locals in a natural way. I like struggling through foreign languages in my attempts to communicate. I like trying new food, street food, cheap food, local food. You get the idea, I like food. Exploring the streets and taking public transportation are other things I like doing – and being right in the heart of the neighborhood makes it possible.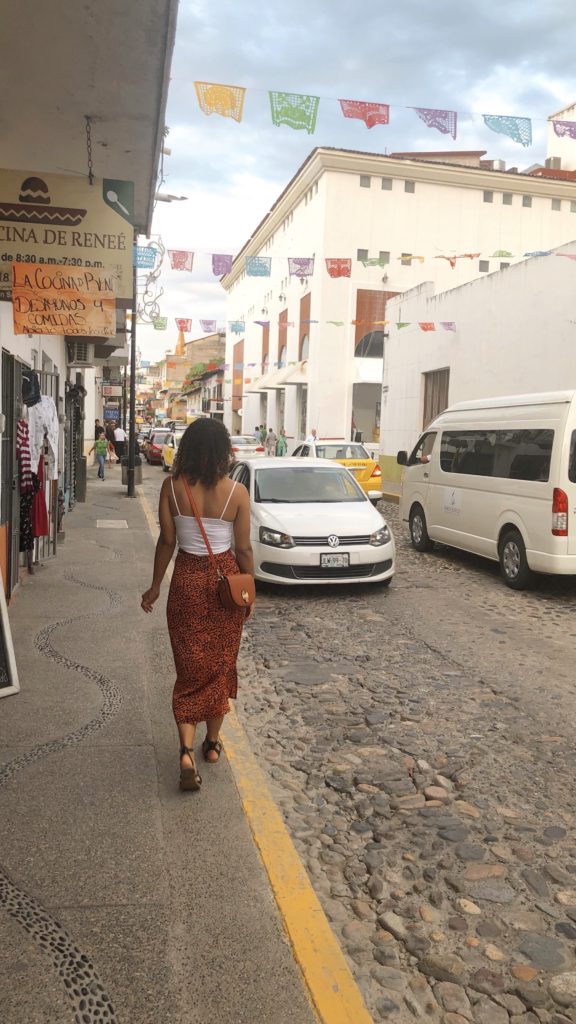 In a sense, it forces you out of your comfort zone and forces you to figure things out, which I feel is an important aspect of travel.

I'm cheap. I'm a bargain shopper for all things – clothing, electronics, home decor – and my travel habits are not any different. In Bali, Indonesia we didn't spend more than more than $20 a night for any of our Airbnb's. An extreme example, but it does illustrate that bargain travel is possible with options like Airbnb.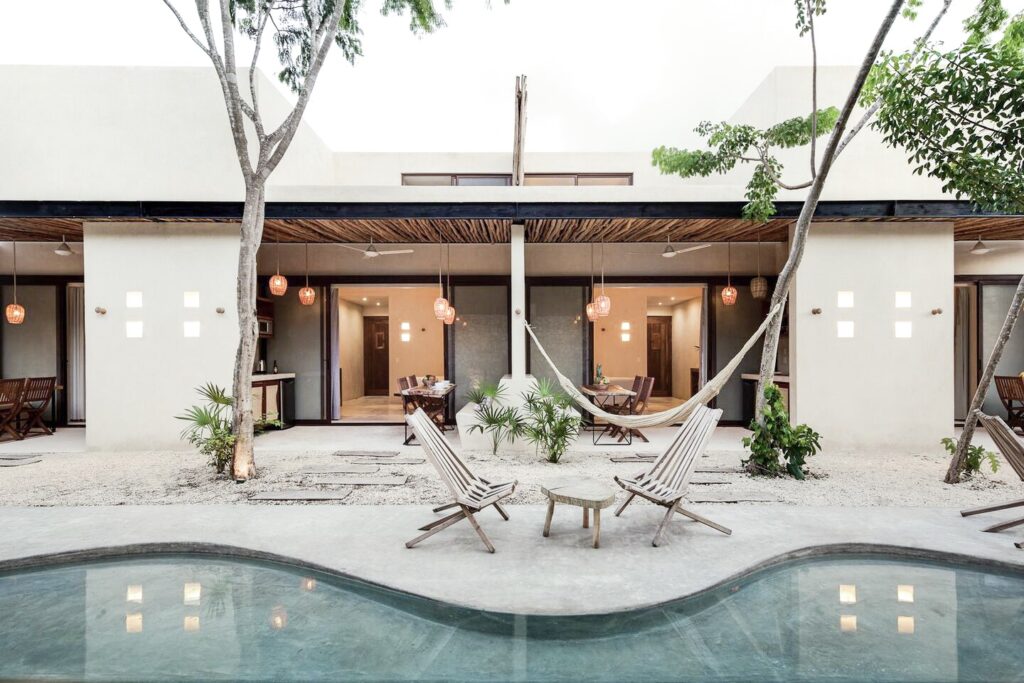 To this, I really hate spending more than $100 a night when traveling, so this is a major factor when I search for lodging. Though this cutoff is not possible in every city, it's been a good starting point when I start my search. I can gauge if I'm in a decent range, if that's a great price point, or if I need to reevaluate my budget.
With that price point in place, we were surprisingly able to find highly rated options in San Diego over Labor Day Weekend – a pleasant surprise. Over the last few years, I have not deviated too far from this price point. Of course, if I decide to travel in Italy, Greece, or Egypt ( a couple places that are always at the top of the most expensive destination lists ) I would have to put my frugality aside, even if staying in an Airbnb.
The Beach Bum in Me Says Resort
Ok ok ok, as much as I do love and seek out the cultural aspects of travel, sometimes I just want to relax. With this in mind, I've stayed in hotels in popular destinations.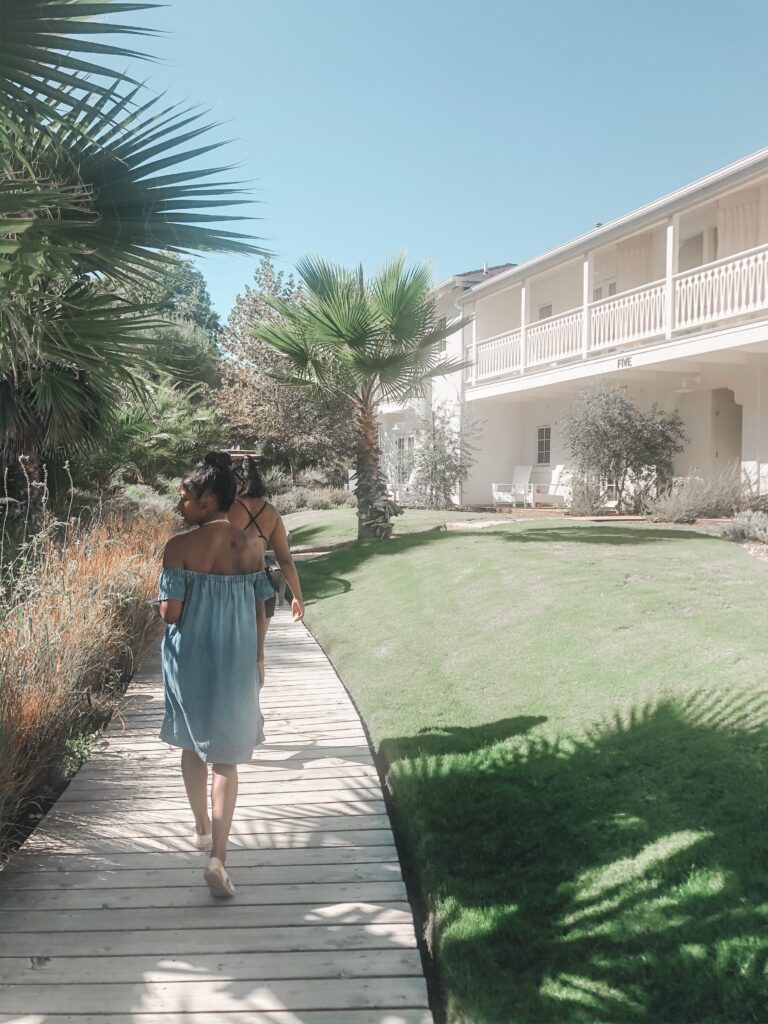 My favorite aspect of staying at a resort is the ability you have to roll out of bed, head down to a restaurant, and then to the pool. I LOVE laying in the sun – really it's one of my favorite past times. Living in Los Angeles, I spent countless weekends by the pool. So if this is important to you, staying at a resort is perfect for this.
Of course, this is applicable outside of tropical travel too, if having immediate access to an activity like skiing is important to you, often the best option is to stay right at the property with the activity.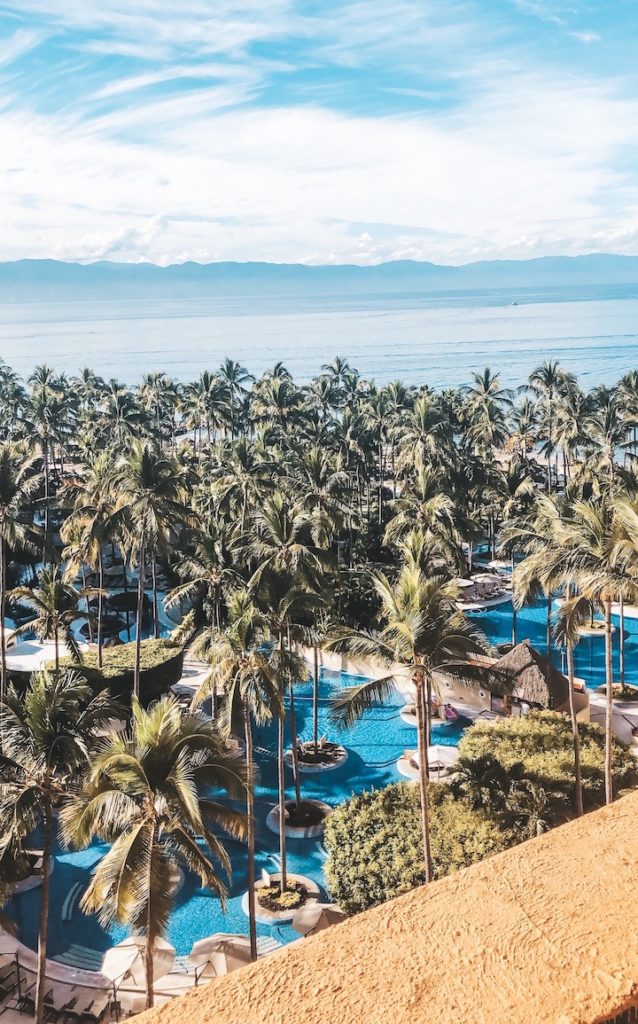 And who doesn't love waking up to a view like this? In vacation destinations, the best views can be found at resorts, so while you can often find a rental nearby, the best views are at resorts.
Another aspect I appreciate is the higher standards of upkeep and amenities at resorts. The first night, after a long day of travel, I was pleasantly treated to an amazing nights sleep on a super plush bed, complete with amazing linens and pillows. After waking up, I took an unusually long shower under the rainfall shower.
These types of amenities are things that I typically won't get staying at an Airbnb. Especially when staying at budget Airbnbs, I have been disappointed with the amenities, while also understanding that the places I'm staying at don't have the same resources as hotels. So when pampering is a goal, resorts really are the better option.
Weighing Your Options
Ultimately for me, it comes down my goals for traveling which requires a bit of planning and reflection. I also take my travel partners into consideration. There are pros and cons you must consider and for me, they start by answering these questions:
Why are we traveling?
What do we want to get out of this trip?
What do we want to spend our time doing?
Asking questions like these help us to frame our trips and then move on to planning. And by addressing these questions, you can start to move towards the right lodging option pretty quickly.
For example, we're looking at traveling to Portland in the next couple months. We're excited to get out and explore the city, try the food, and visit a few breweries. With all of this in mind, staying in a hotel just doesn't make sense for this trip. We're looking at Airbnb's so we can immerse ourselves in the neighborhoods and explore!
What's your favorite way of traveling? Do you have any other considerations?
xoxojackie