You could say I'm obsessed with copper/rose gold. And you'll notice, all my recent DIYs have included one or the other in some capacity. Well, when a knob broke off of my dresser and continued to fall off after quick glue fixes, I started looking up knob styles to replace my current knobs.
Can you guess what I landed on? That's right, copper! There are many online furniture stores and home good stores that carry chic copper accents, but the real feat was finding knobs that were stylish and within my budget. I found a lovely style at Target for a reasonable price and decided to go for it! All of the other styles were twice, even three or four times the cost of the Target version that I found online.
I have the Tarva dresser from Ikea and left it in its natural state, so a fun knob goes a long way in terms of updating the design. Switching my knobs, I achieved the look I had been missing. And at around $3 a knob, I did it without breaking the bank.
The Dresser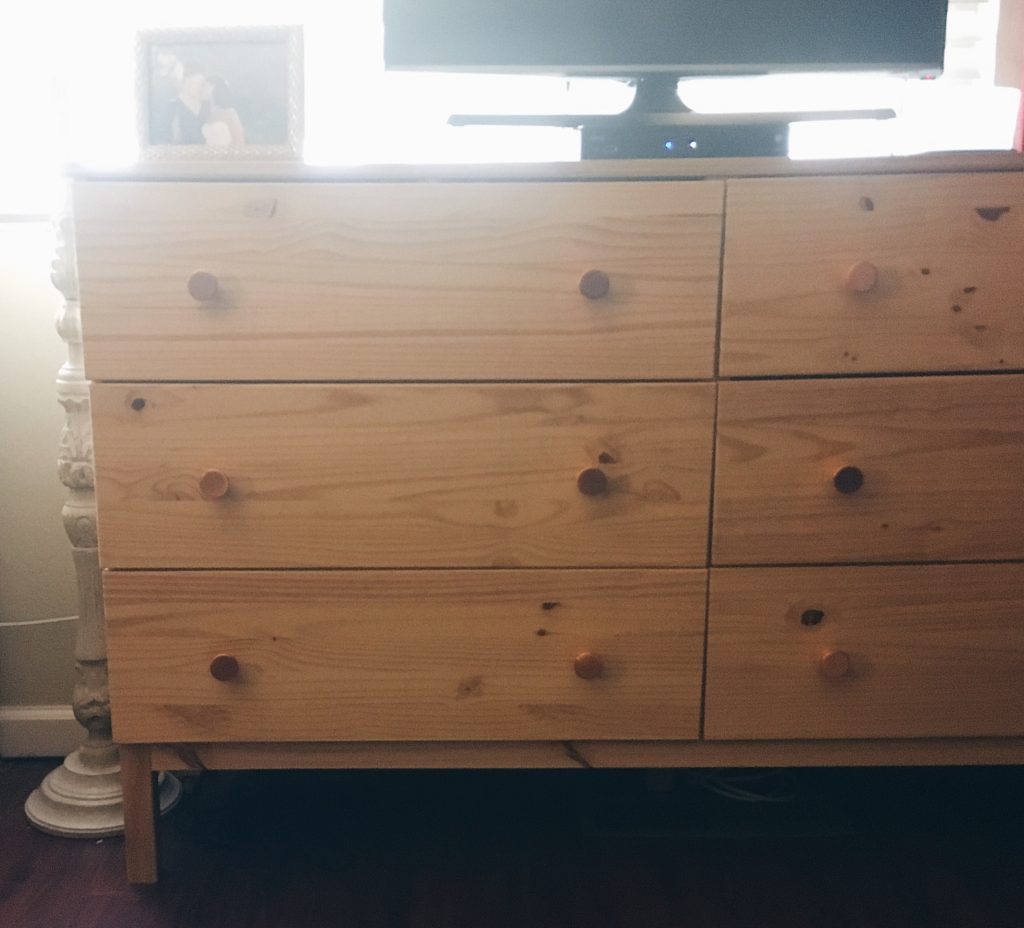 MORE KNOBS
Here are some other cute copper knobs I loved but were slightly over my budget.

xoxojackie PS stay tuned for the next update! I foresee a stain or coat of paint in the future.