Hi there! Thanks for stopping by xoxojackie, you've landed on one of my most popular crafts. I've got quite a few other crafts + plant care posts. Stay awhile, and check them out!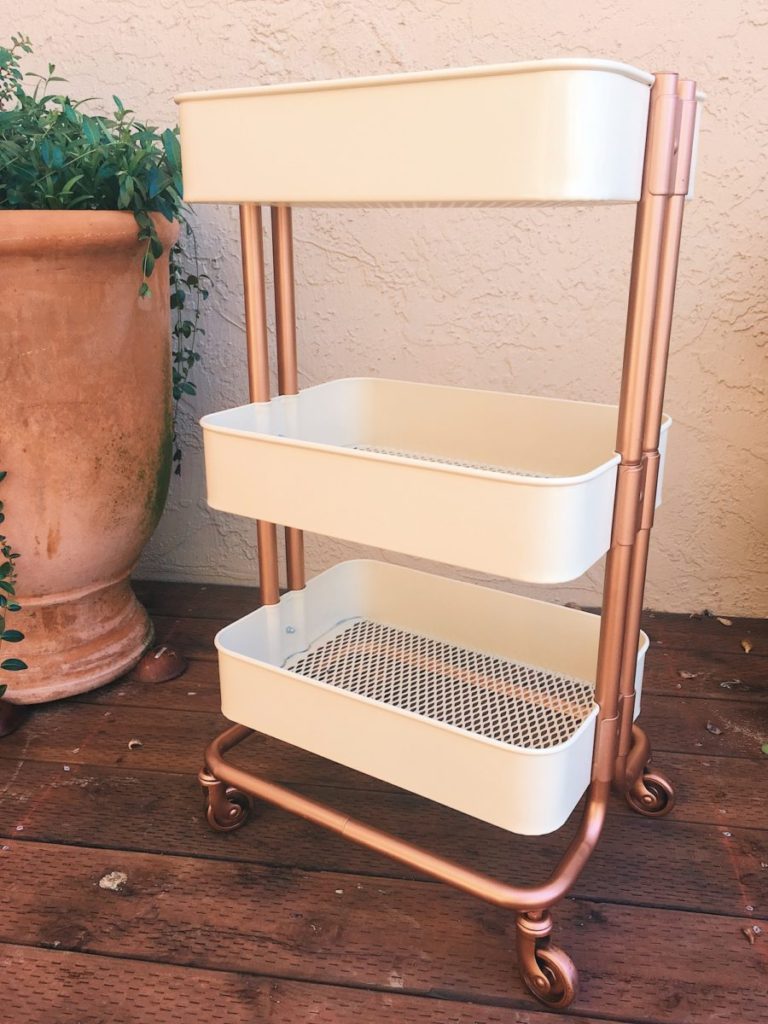 A few weeks ago I purchased a Raskog rolling cart from Ikea to hold random knick-knacks that were accumulating in my bedroom. It sat in a corner holding clutches on one level, a storage box on the top, and a few other odds and ends on the bottom shelf. Totally doing its job. It needed something, though! In the spirit of my current color obsessions – I decided it needed a dash of rose gold.
I considered spraying the entire cart but decided on just doing the frame, and I am so happy with how it turned out. This quick DIY changed the whole look of the cart- giving it a makeover that is just the right amount of glam.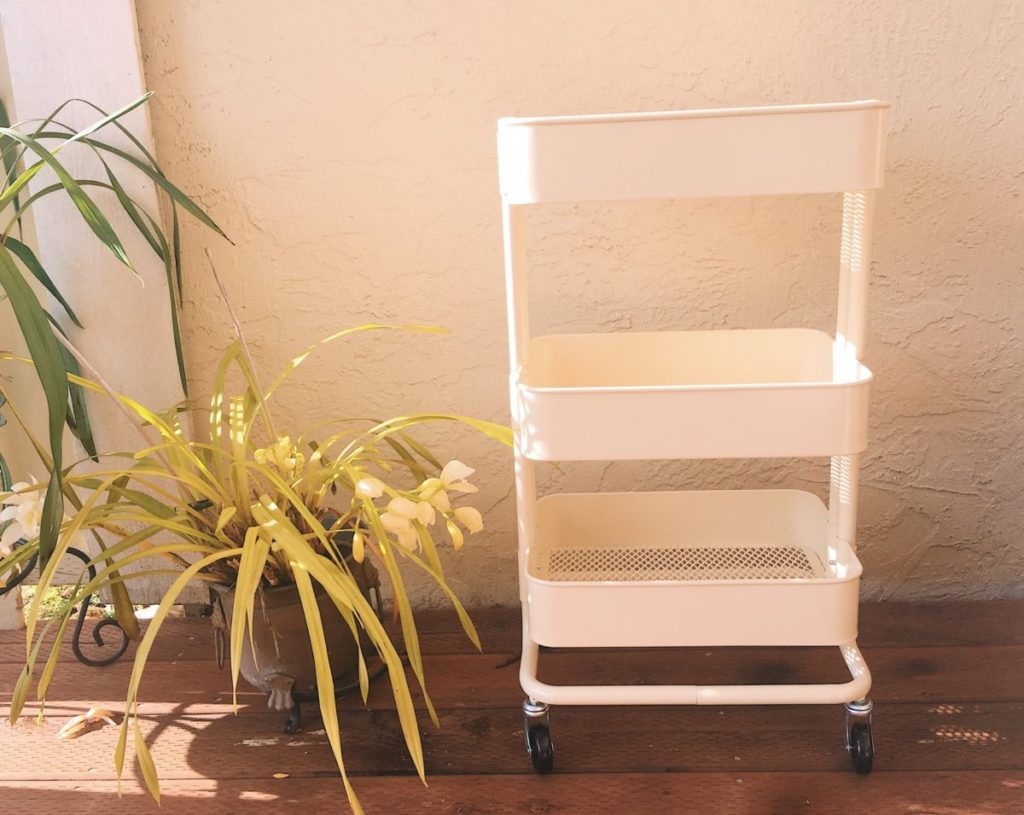 Project Materials
Steps
If you were already using your cart, you'll first want to disassemble the cart so you can separate your shelves from the frame.
After removing the baskets, You'll spray paint the entire frame with copper spray. – I found it was helpful to keep the frame intact while painting so I could reach all of the right places. Let dry.
Spray another coat of paint. Let dry
After letting the frame dry for about an hour, spray with a protective top coat.
Once completely dry, reassemble and you've got a new cart!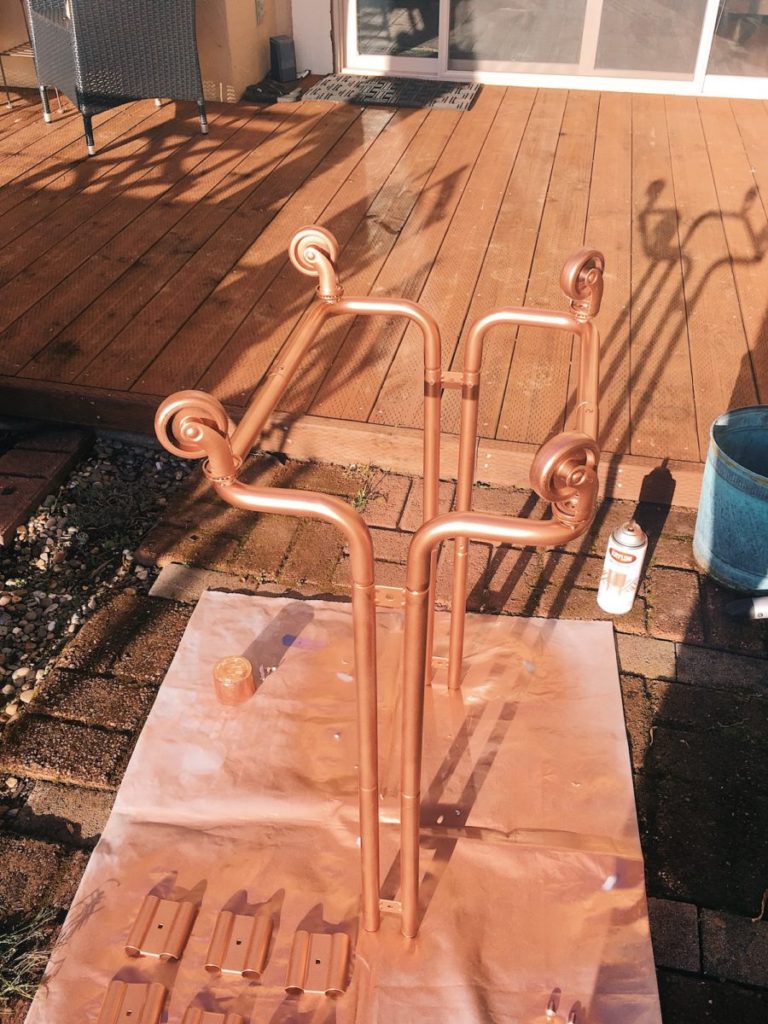 I can be a little rough with furniture, so I am hoping an extra layer of protection will keep it from getting scratched or scuffed. After letting the frame dry overnight, I reattached the baskets.
Don' t forget to also paint your hardware – you want your screws, washers, plates, etc. to match as well!
A couple coats of paint transformed this simple cart into a unique piece. I am putting this in my bedroom and could see this being used all over the house down the line. It would be great as a mini bar cart, or bathroom organization piece.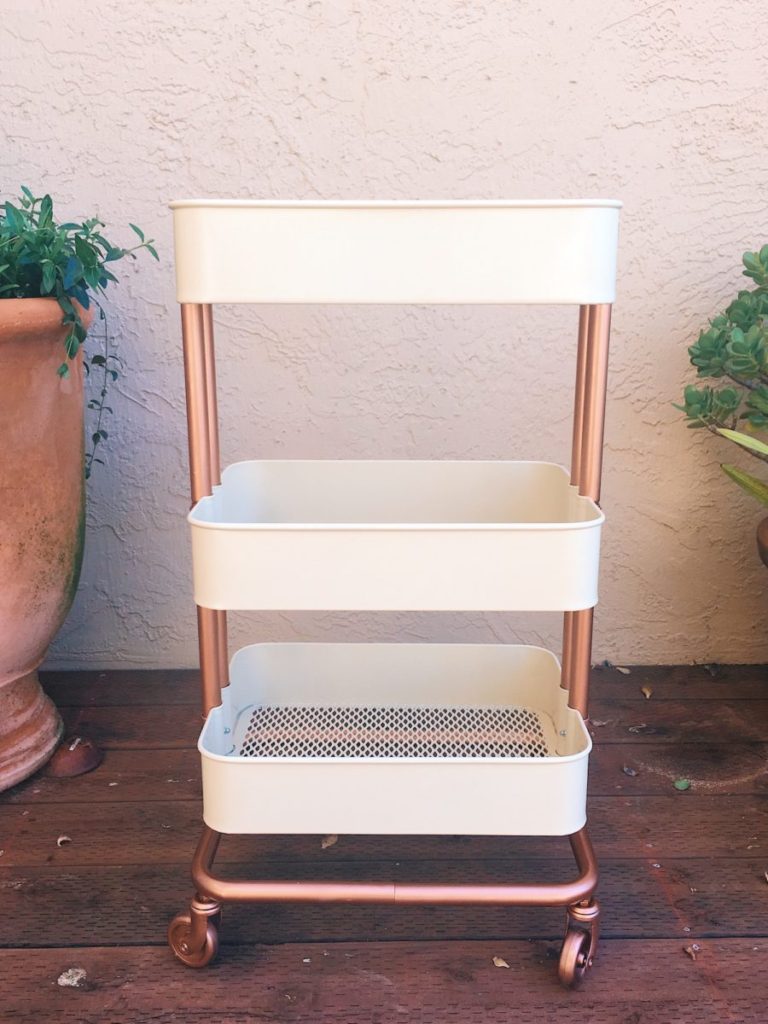 What's next to spray paint?!
xoxo, jackie
Save this DIY project for later