This weekend I spent my Saturday afternoon learning how to make hard cider and bottling up my own supply. My friend Lia always thinks of fun things to do for her birthday, and this was especially cool. The nerd in me was happy to be learning a new craft.
Cider is surprisingly easy to make, and once you have the right supplies it would be very inexpensive. It just takes a few ingredients and a little patience to make a large batch of cider that is just as good as what you get in-store.
I'm by no means an expert after one class, but I did learn from a seasoned expert. Our instructor, Scott Mansfield gave us a two-hour lesson, in which we sampled a number of ciders made with different fruits. The first thing I learned is cider can be made with virtually any fruit, and the pomegranate we tasted was my favorite. We also learned all the proper techniques for fermenting cider and bottling it once ready.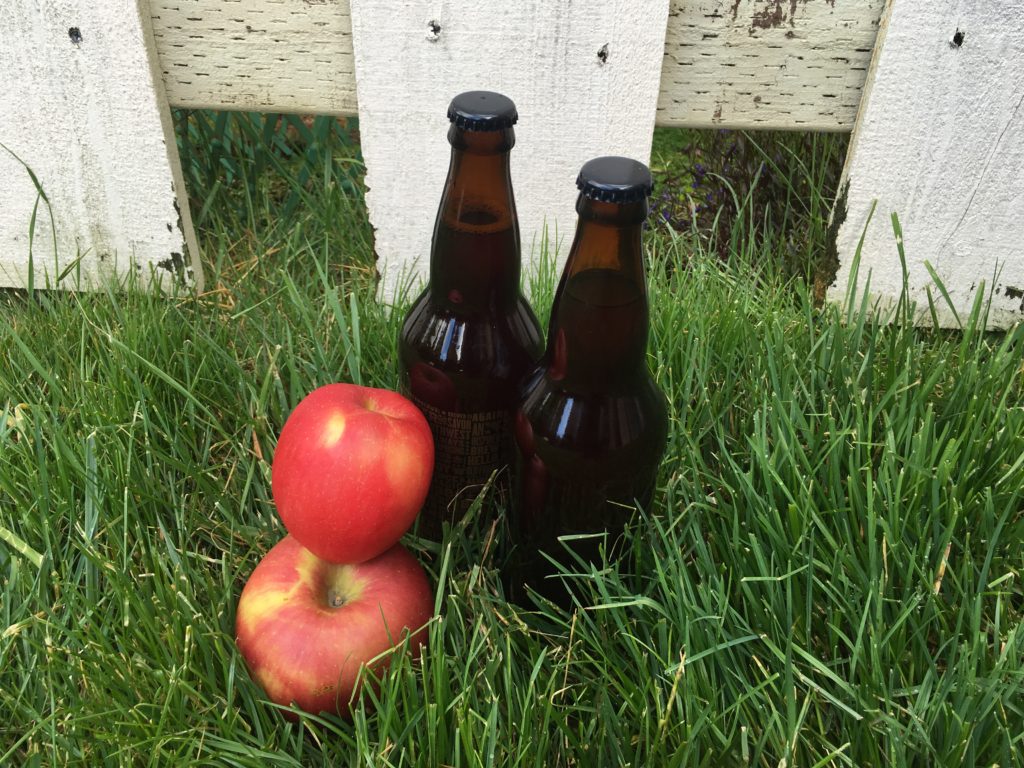 MATERIALS & INSTRUCTIONS
From our instructor
1 gallon pasteurized apple juice
1 teaspoon yeast nutrient
½ teaspoon pectin enzyme, if using unfiltered juice
1 packet yeast: Premier Cuvee
7 teaspoons of corn sugar, for sparkling cider
Pour the juice into the primary fermenter. Stir yeast nutrient, along with the pectin enzyme if the juice is unfiltered/
Add the yeast, snap on the fermenter lid, and attach the airlock. That's it!
Fermentation usually completes in 7 to 10 days. It can be bottled as is, or for sparkling cider, add 7 teaspoons of corn sugar and bottle the cider in champagne style bottle, beer bottles, or soda bottle.
I finished off the process by adding corn sugar to my bottles and then used the bottling tool to seal my bottles to take home. I'm excited to crack open a bottle after a few days.
xoxojackie
For more from Scott Mansfield, our instructor, check out his site strongwaters.net.
Pin This Post