Starting cucumber and bell pepper plants from seed is a great way to ensure a bountiful harvest of fresh, delicious produce. By starting your plants from seed, you have more control over their growth and can ensure that they are healthy and strong when you transplant them into your garden. Here's how to get started.
Step 1: Gather Your Supplies
Before you start, you'll need to gather the supplies you'll need for starting your seeds. You'll need:
Seed starting mix
Seed trays or compostable pots
Cucumber and bell pepper seeds
A watering can or spray bottle
Grow lights or a sunny windowsill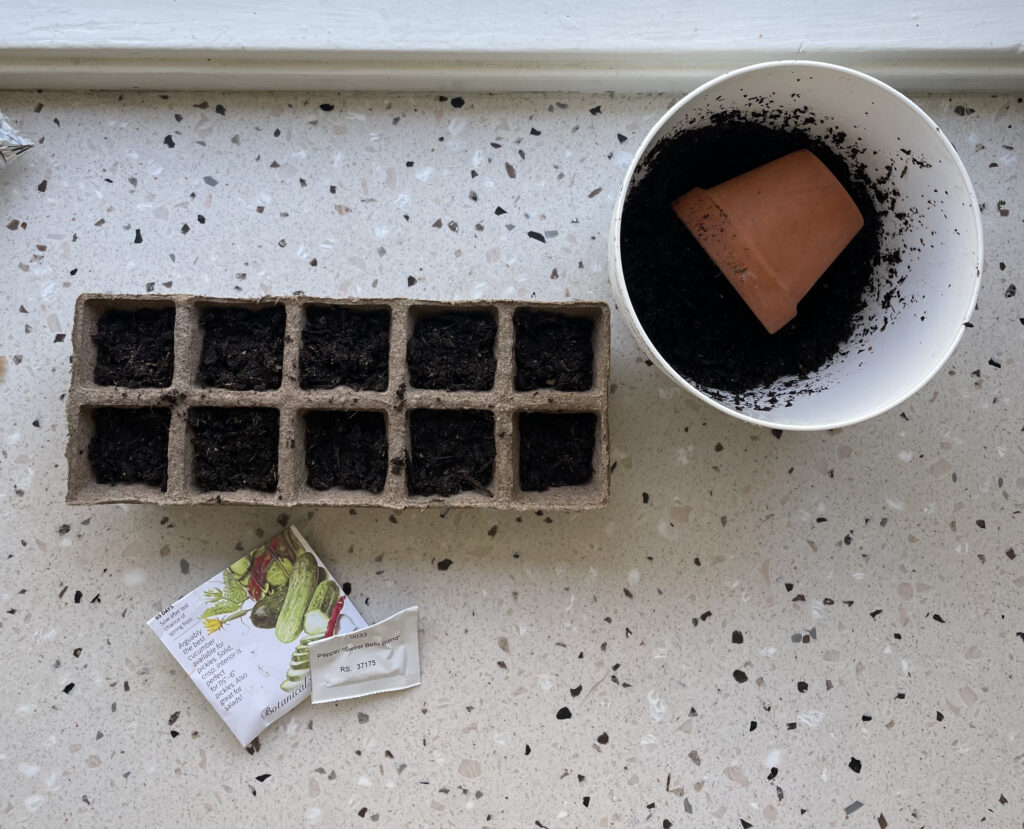 Step 2: Start Your Seeds
To start your cucumber and bell pepper seeds, fill your seed trays or compostable pots with seed starting mix. Then, plant 2-3 seeds per pot or cell. Cover the seeds with a thin layer of soil and water lightly. Be sure to label your pots or trays so you know which seeds are which.
Place your pots or trays in a warm, sunny spot or under grow lights. Keep the soil moist but not wet by watering with a watering can or spray bottle. Your seeds should germinate in 7-14 days.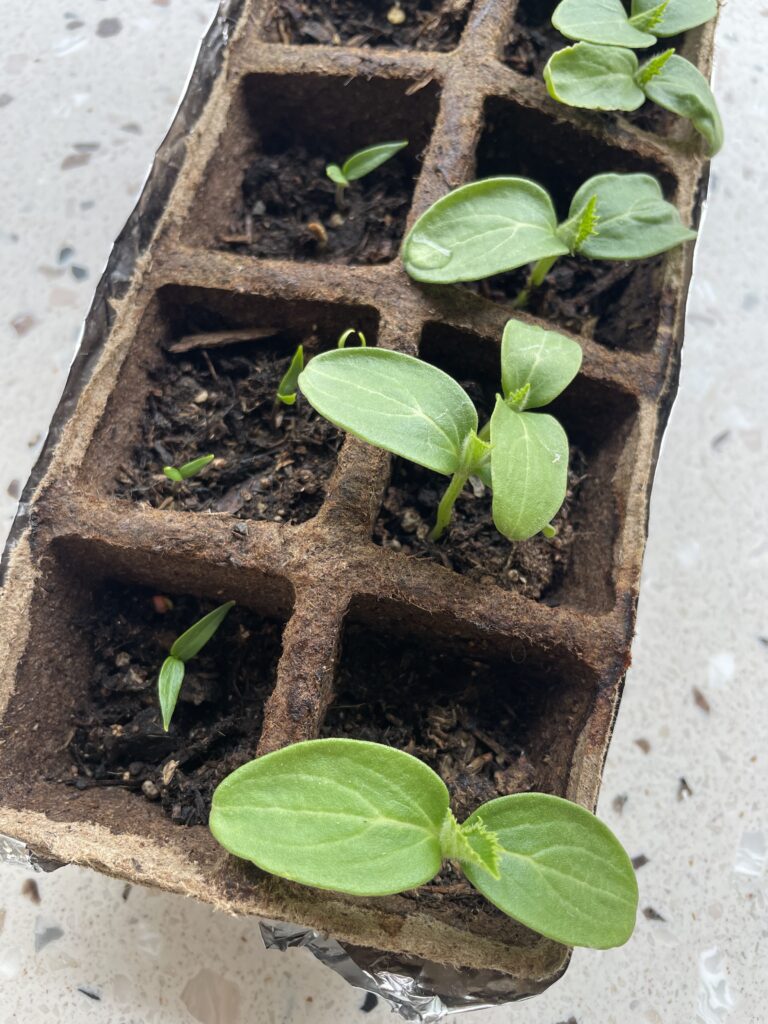 Step 3: Care for Your Seedlings
Once your seeds have sprouted, they'll need proper care to grow strong and healthy. Keep the soil moist but not waterlogged, and make sure your seedlings get plenty of light. If you're using grow lights, keep them on for 12-16 hours a day.
As your seedlings grow, you may need to thin them out so that only one plant remains per pot or cell. This will ensure that your plants have plenty of space to grow and develop strong roots.
Cucumbers put out large leaves, fairly quickly, so ensure you're giving each plant enough room to thrive.
Step 4: Transplant Your Seedlings
After 2-3 weeks, your cucumber and bell pepper seedlings should be strong enough to transplant into your garden. Before transplanting, make sure to harden off your seedlings by gradually exposing them to outdoor conditions over the course of a week.
When you're ready to transplant, dig a hole in your garden bed that's slightly larger than your pot or cell. Gently remove your seedling from its pot, being careful not to damage the roots. Place the seedling in the hole and backfill with soil, firming the soil gently around the plant.
Step 5: Provide Proper Care
Once your cucumber and bell pepper plants are in the ground, they'll need proper care to continue to grow strong and healthy. Water your plants regularly, but be careful not to overwater. Provide support for your cucumber plants to vine and your bell peppers to use the arched trellis.
Fertilize your plants every 4-6 weeks with a balanced fertilizer to ensure that they have all the nutrients they need to produce a bountiful harvest. And once growing, harvest your cucumbers and bell peppers regularly to encourage more fruit production.
By following these simple steps, you'll be on your way to growing healthy, delicious cucumber and bell pepper plants from seed in your own garden. Happy planting!