If you're like me, you adore having a home full of lush greenery. However, I know keeping those plants alive and thriving can be challenging.
Today, I have a lush home!
Through the years, I've created resources to help me care for my plants. These printables have been a game-changer for me in growing my collection and learning the ins and outs of plant care!
A little about me. I'm Jackie, and for years, I've cared for lots of plants in my tiny apartment! And over these years I've learned quite a bit! I love to share plant care tips like this, my plant care routine, tips for apartment gardeners, and winter plant care tips, as well as lots of diy and home decor inspo!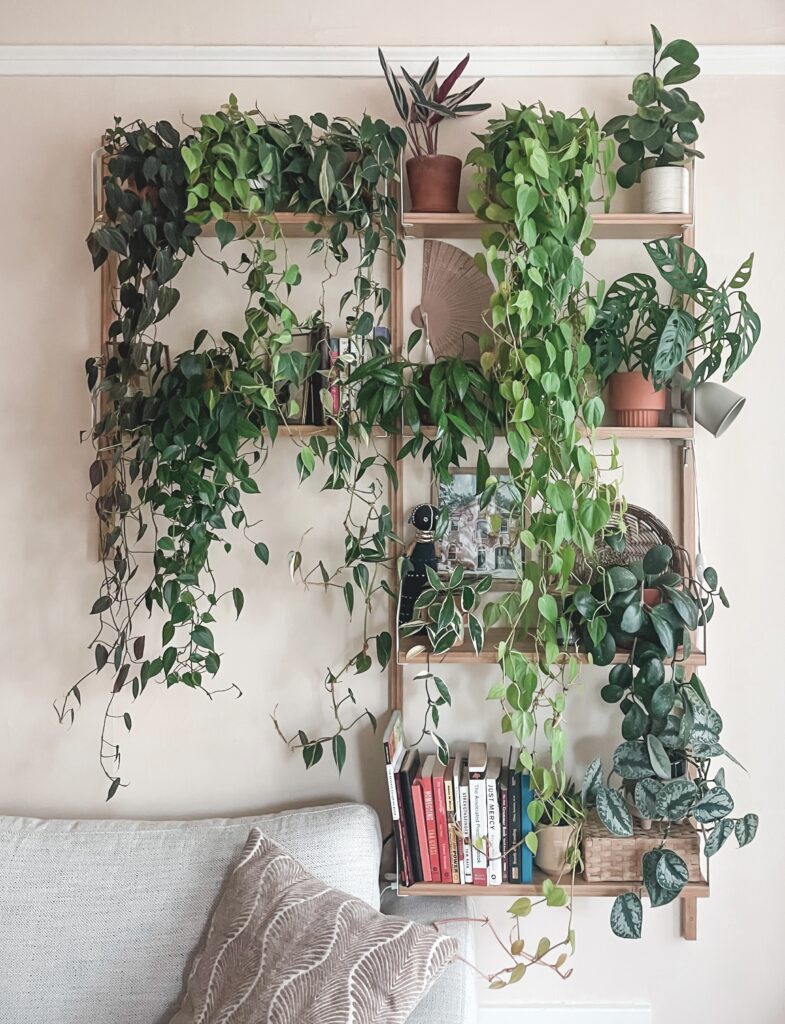 Plant care printables
Printable resources can provide nice ways improve and organize your plant care routine. Here are three of my favorite resources that I created and use to care for my plants:
Monthly Watering Tracker
As a plant parent to over 30 plants, I know it can be overwhelming to keep track of when to water them all. That's why I created two different monthly watering trackers. I hang them up on a bulletin board near my plants, and every time I water them, I check it off on the tracker. It's been a lifesaver! No more over or under-watering for me. Check them out.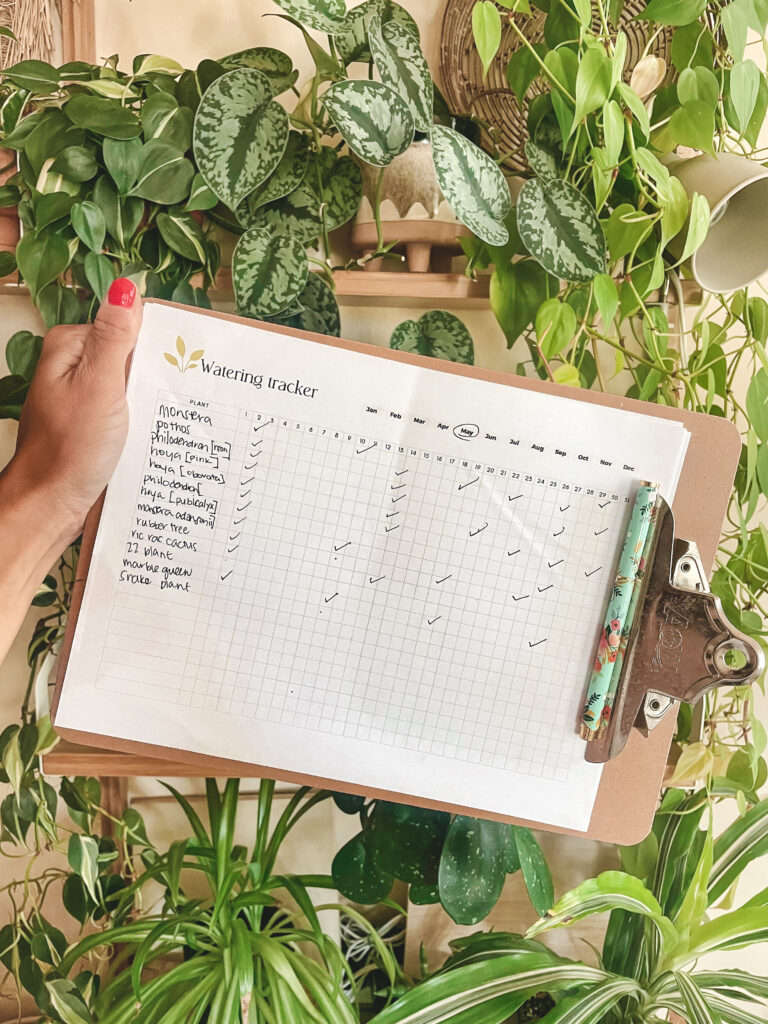 Plant Care Info Cards
I have a variety of plants in my collection, and each one has different needs. That's why I created plant care info cards that have all the important information about each plant in one place. I keep them in a binder near my plants so I can reference them whenever I need to. They've been incredibly helpful in keeping my plants healthy and happy. Take a look.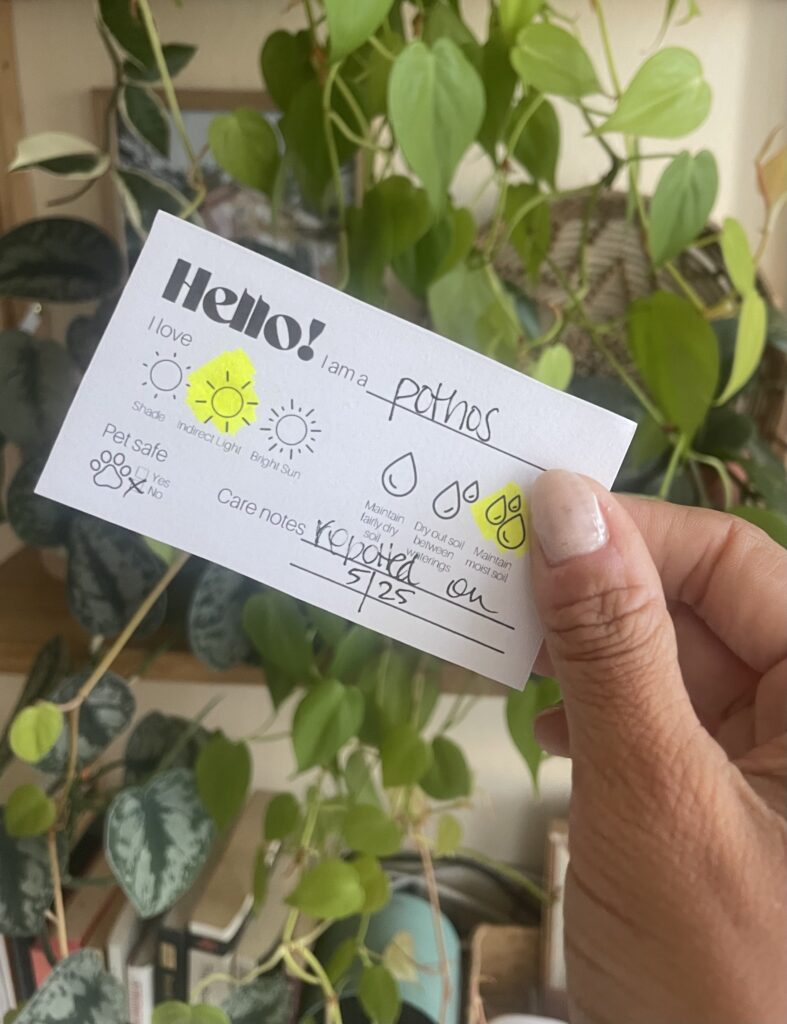 Plant Badges
Similar to my favorite plant info cards these round badges are used to label and remember the information about plants. These are great for under round planters or for use like labels or tags. They're also in my Etsy store.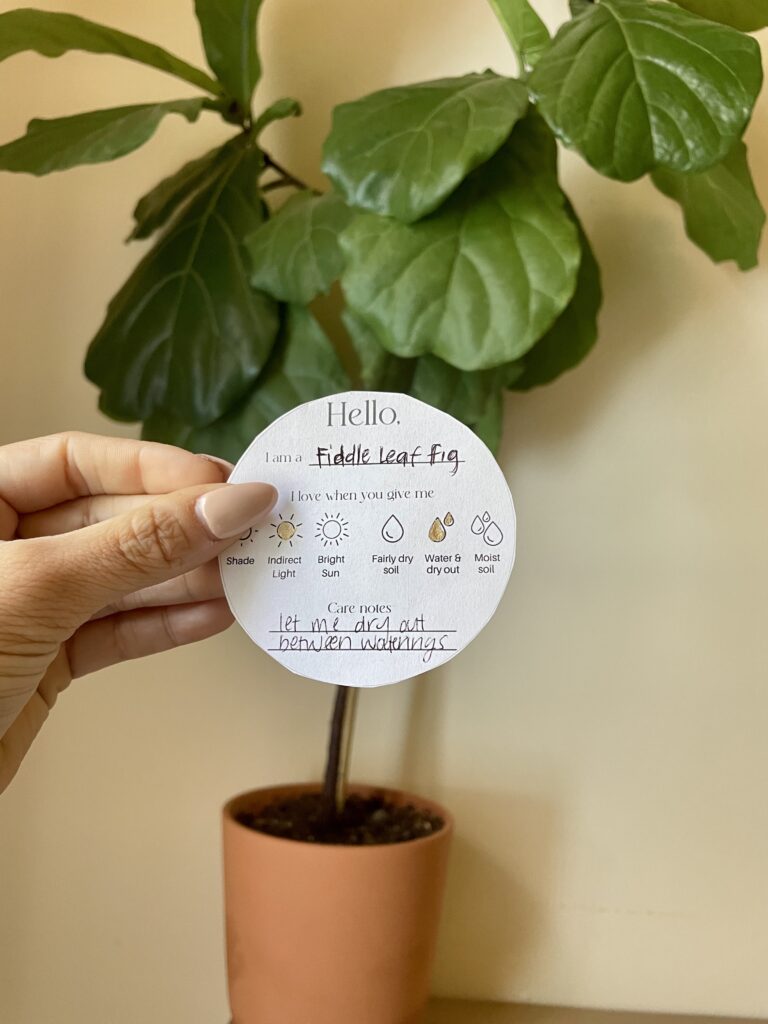 All in all, these resources have been some of my favorites for keeping my indoor plants happy and healthy. I use them regularly, and they've made a significant difference in my plant care routine. If you're searching for a way to enhance your plant care game, give these printables a try!
If you're interested in checking out these printables, head over to my Etsy shop, Studio Sand and Sage. You'll find these resources and a few others that are perfect for any plant lover.