The Rhaphidophora tetrasperma is a vining plant that can give your home a unique, lush look. It is also an easy plant to keep alive, as long as you know the basics of how to care for it. I keep my plant in water, rather than in soil – and it's one of my most asked-about plants!
In this blog post, I will explain how I personally keep my Rhaphidophora tetrasperma alive and thriving with minimal effort.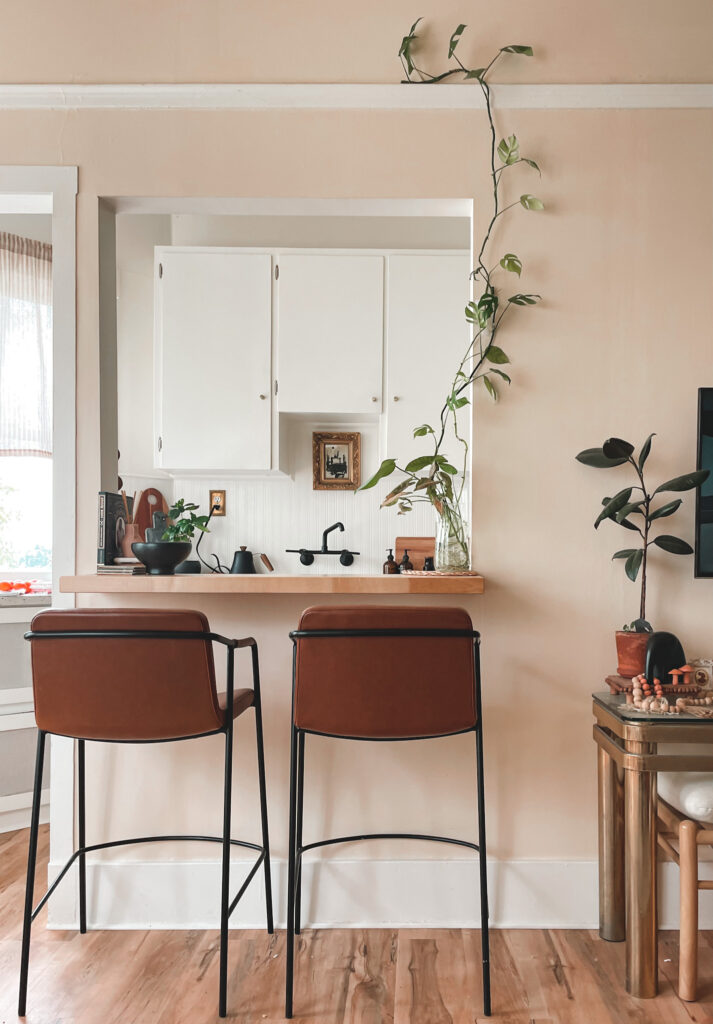 Keeping the Plant in Water
The most important thing to remember when keeping your Rhaphidophora tetrasperma in water is that it should always be submerged in water. This means that you will need to purchase or make a container specifically designed for keeping the plant submerged. The container should have enough water so that the roots are completely covered and able to spread out without too much strain on any individual root.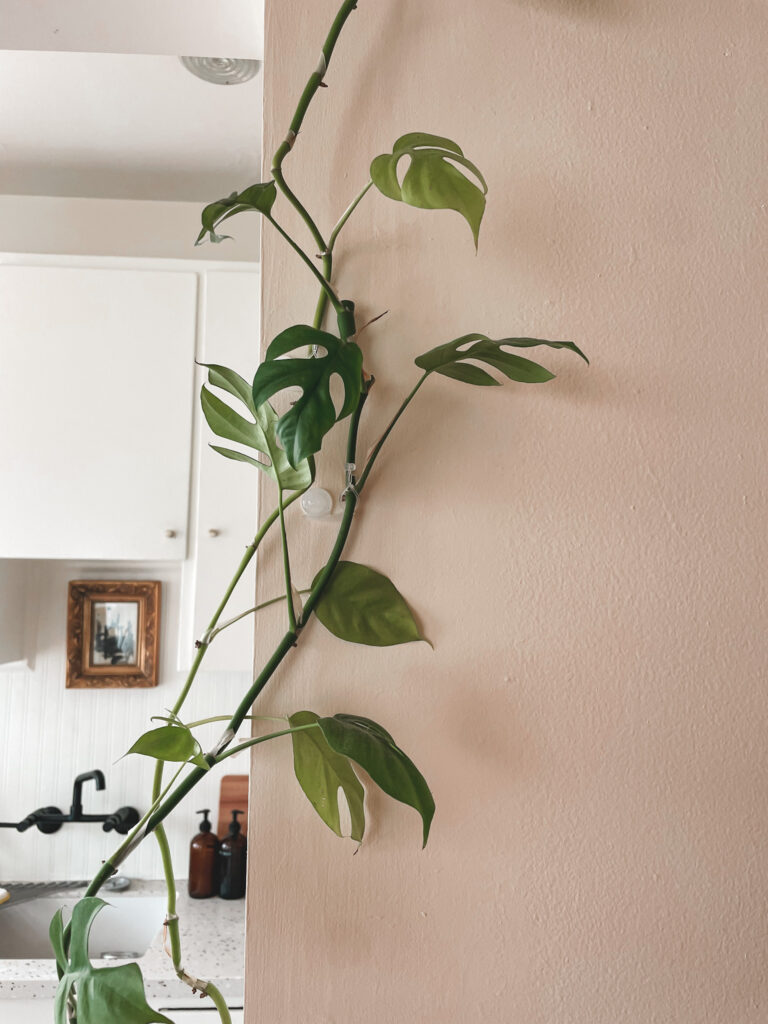 Changing Out The Water
It's important to change out your plant's water regularly. In addition to adding water bi-weekly, I recommend changing out half of the water at least once every couple of months (or whenever you notice that there is discoloration in the water). To do this, simply empty out half of your container and replace it with fresh tap water (ideally filtered). Make sure not to overfill your container, as this can cause root rot!

Periodically, you also may need to dump out and wash your container. If you notice lots of algae growing, use a safe cleaner like baking soda to clean out container.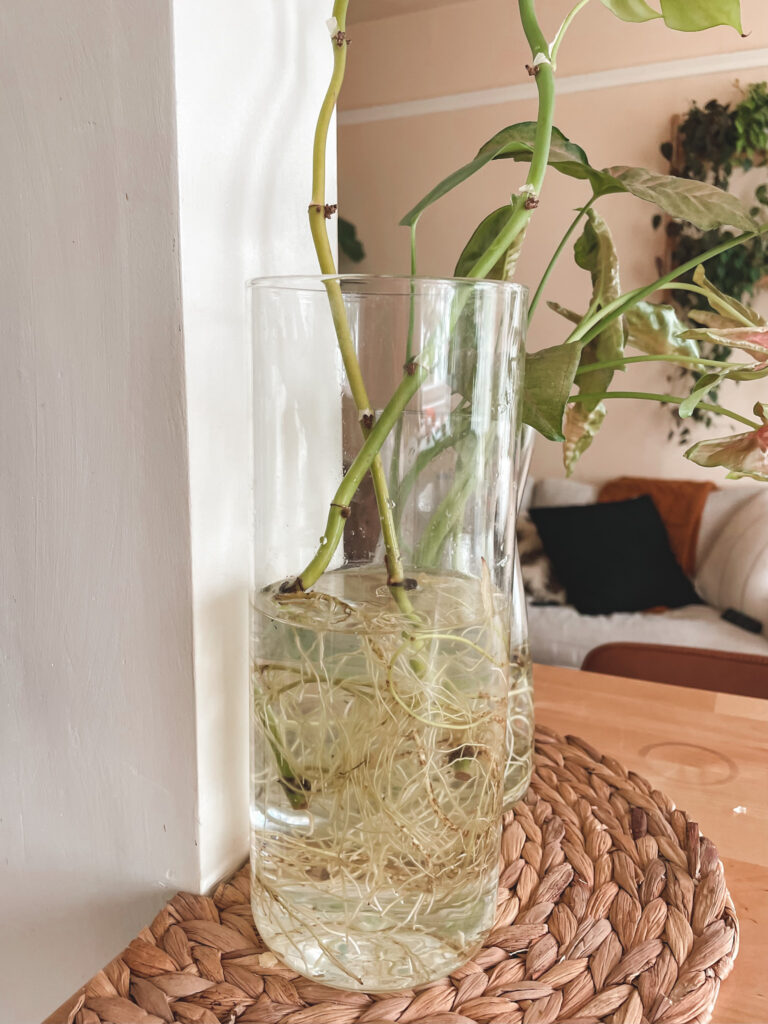 Adding Fertilizer
When keeping my Rhaphidophora tetrasperma in water, I add fertilizer periodically. When your plants in water, it's missing out on nutrients they'd typically get from soil – so fertilizer is essential.
Fertilizer helps ensure that your plant gets all of the essential nutrients it needs to stay healthy and vibrant. I typically add fertilizer once a month during the growing season (April-August).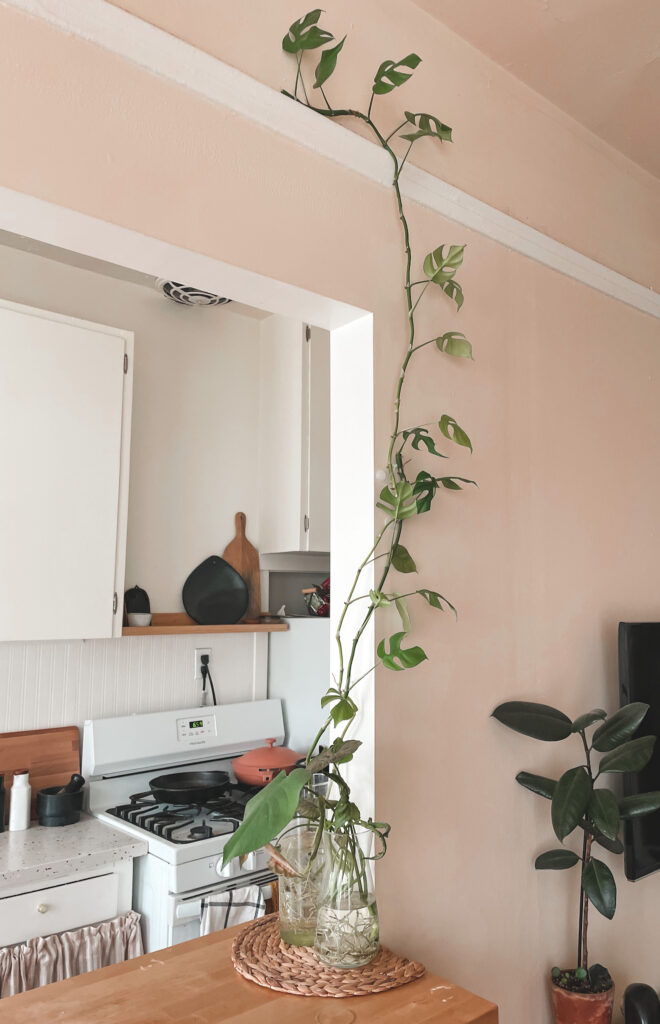 Caring for a Rhaphidophora tetrasperma may seem intimidating at first, but with some simple steps you can keep yours looking beautiful and healthy all year round!
Keeping your vining plant in water, adding fertilizer from time-to-time, and changing out its water regularly are all key components of providing proper care for this unique species of houseplant. With some patience and dedication, you'll be rewarded with a stunning display piece for years to come!
xoxo, Jackie