I'm off to Bali for two weeks! This is the most adventurous trip I've taken so far and had to pack accordingly. The first week or so I will be in Bali alone and then I will be joined by one of my best friends, Makensy, for the majority of my trip. We will be bouncing around the island and a smaller neighboring island as we take in the sights.
Since we're doing a fair amount of traveling, I packed light. Take a look inside my bag.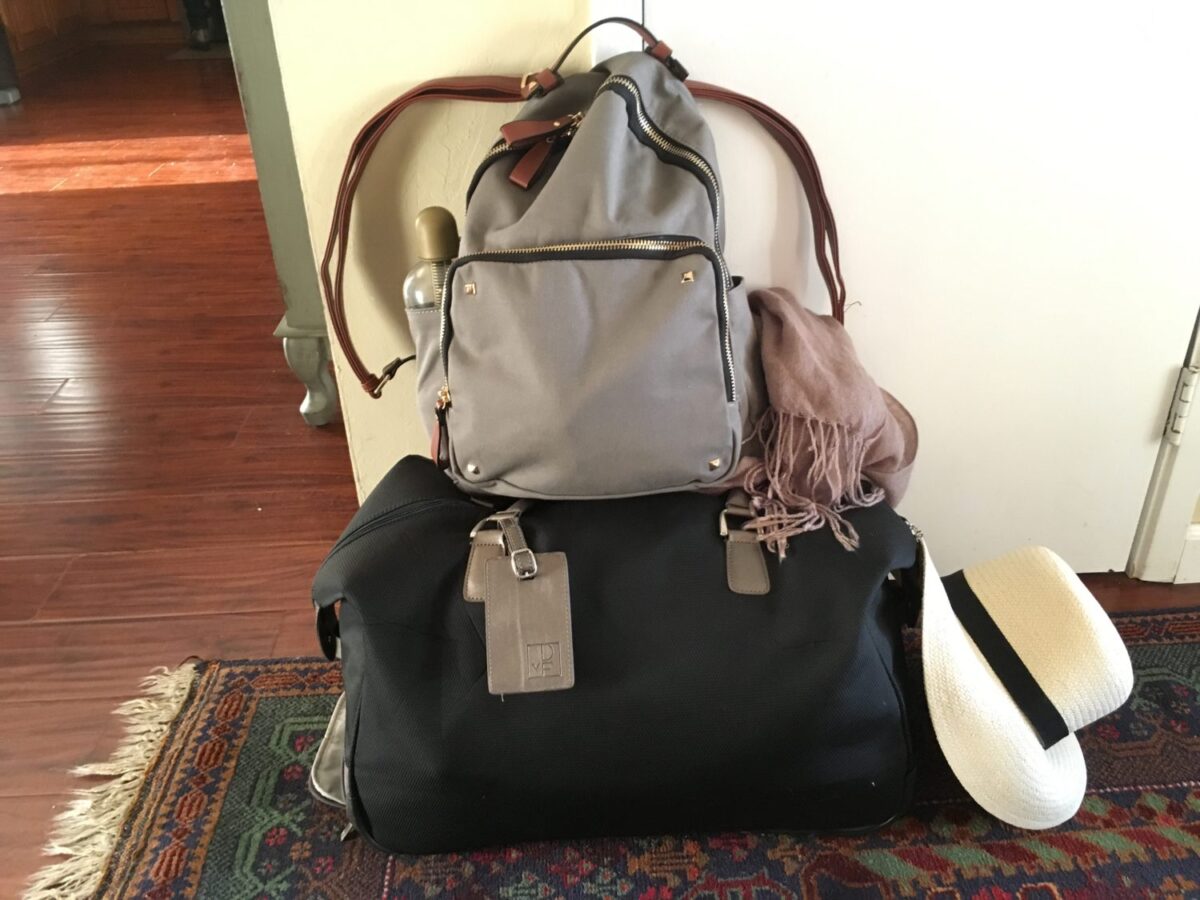 This Diane von Furstenberg duffle bag has wheels! I got it as a gift years ago, and it is the most useful bag for long trips since its easy to cary and can be rolled when I'm ready for a break.
Packing tips
Here are my top tips for traveling, then keep reading to see how I put these tips into action for an upcoming trip to Bali.
Only bring what you can cary
Carry ons > everything
Pack early then reevaluate what you packed
Organize with cubes or linen bags
Go travel size for the products!
Packing for 2 Weeks Bali
For my two week stay in Bali, I made sure to pack light. A backpack and duffle bag provided plenty of space to hold all the clothes I would need for the trip. Since I began traveling for work, I started using these little mesh cubbies to hold my clothes and keep them organized. Now I can't travel without them. For this trip, one cubby for tops and another for dresses and bottoms. I fit:
6 dresses
2 skirts
3 pairs of shorts
1 pair of pants
10 tops
& a couple sports bra and workout shorts
All that in two cubbies!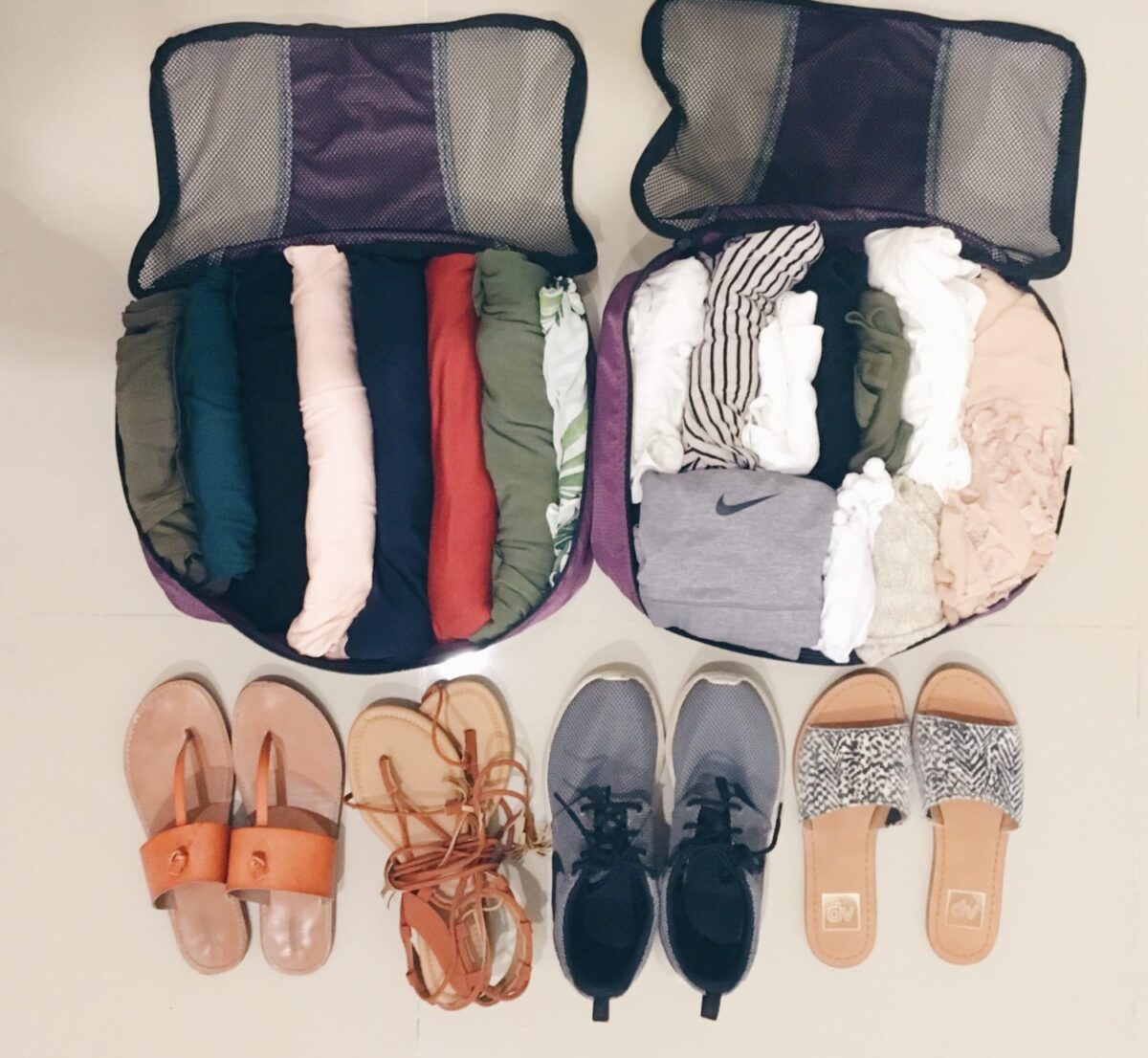 I also downsized all of my favorite products to travel size. I'm pretty regimented with my hair routine, so I had to make sure I brought along my favorite leave in conditioners and shampoos. To hold everything, I grabbed this clear kit from Target, and it came with a sheet of labels for the bottles.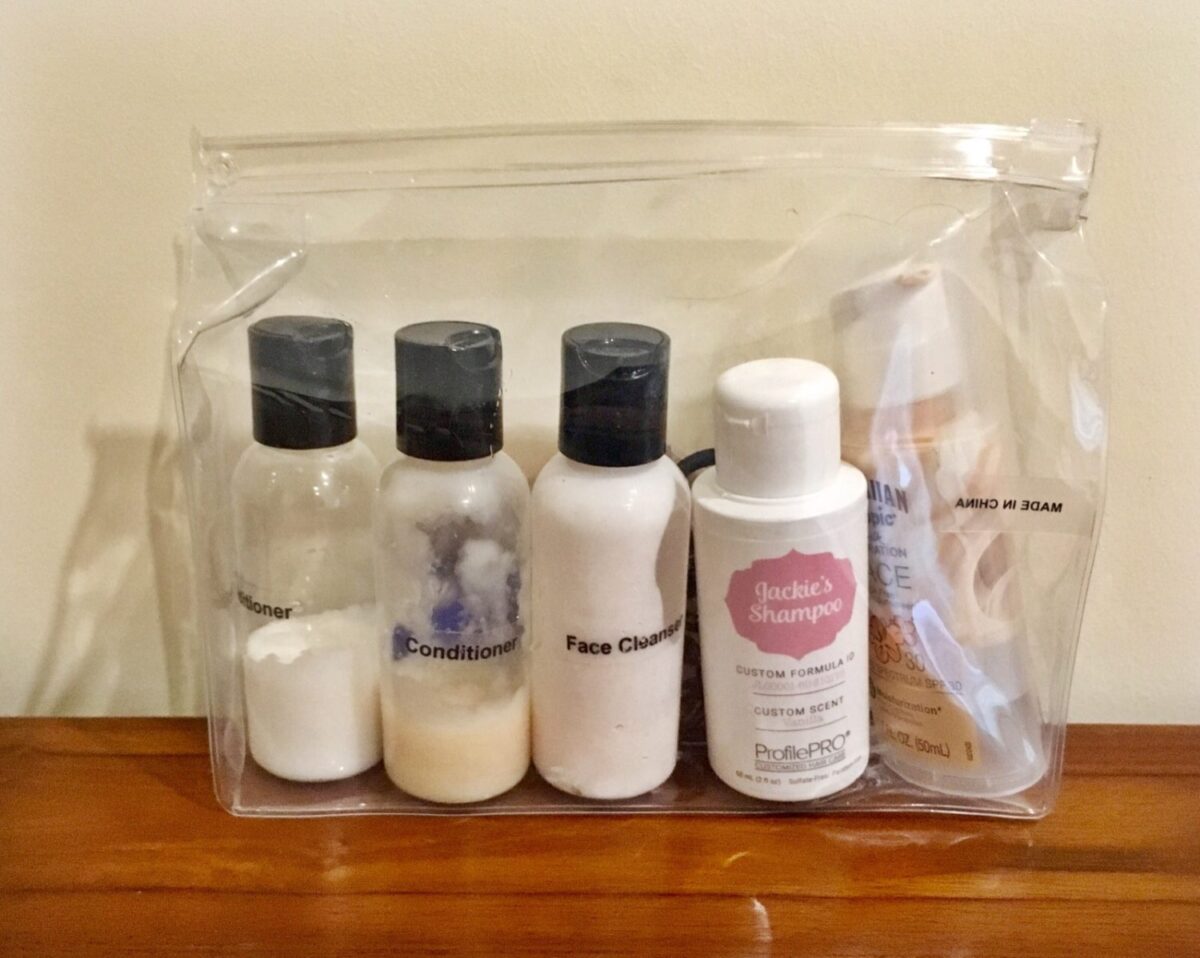 I threw a few more items into my duffle- a maxi skirt and multipurpose scarf should I need to cover up a bit. Check out my previous blog on my swimsuit pickups, here.
xoxo Jackie