Well, this year is taking turns I never expected – it's truly an emotional rollercoaster that we're all still on. In January, I moved into what I thought was going to be my home for at least a few years, and just 6 months later, in the middle of the pandemic, I am in a new space that will actually be my home!
I'm blessed to have a major positive come out of all of this – I have a new apartment that I can make all my own, right here in Oakland. I'm lucky to now be living in an apartment in a family property that opened up recently. This means I have the freedom to get my hands dirty and do some exciting DIYs around the apartment.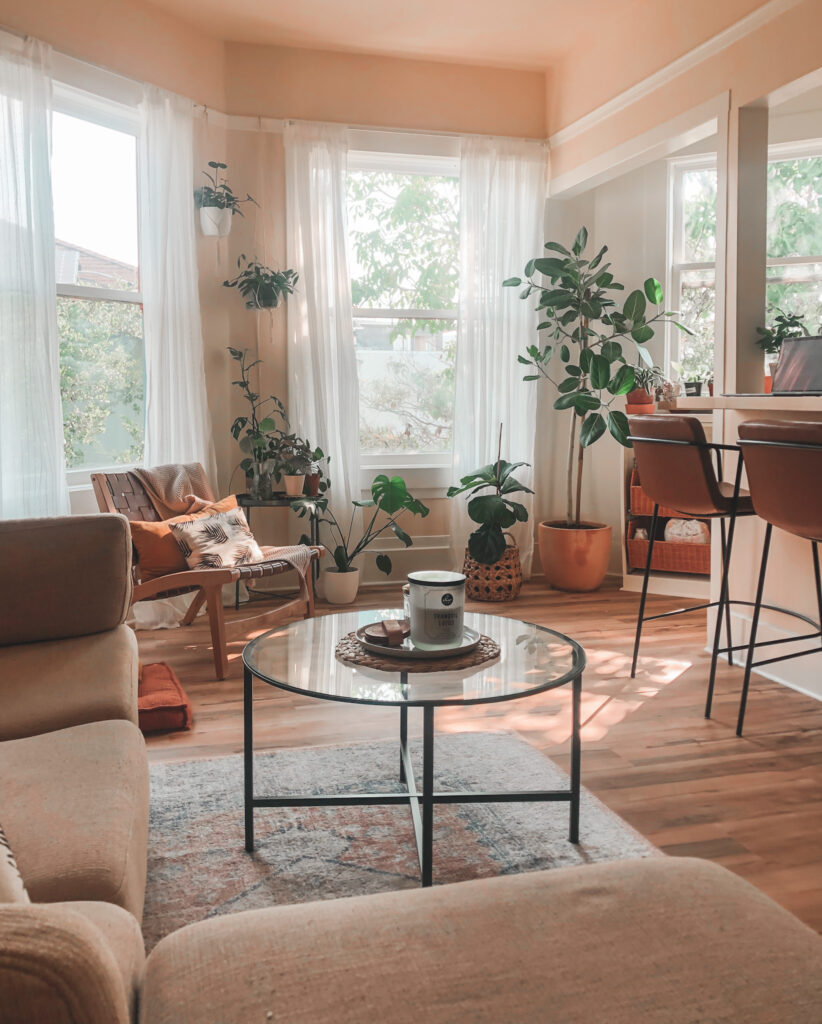 Working with my contractor, I made a few updates to the space before moving in at the end of July. About 2 weeks in, I'm pretty settled and loving my calm, new space.
At just 450 square feet, I've somehow managed to go smaller than my previous apartment of about 550 square feet. The layout is amazing and this grand old building has so much character. And in my opinion, these makes the apartment feel much more spacious.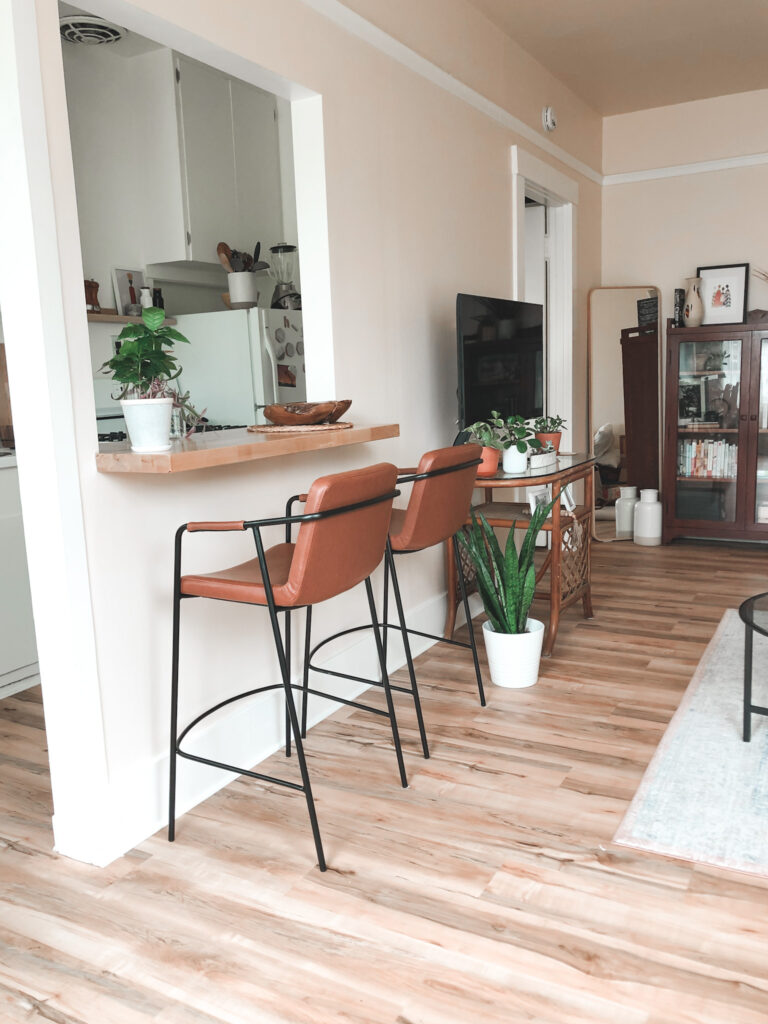 What I did before moving in
The previous tenant lived in the apartment for over 10 years, so there were a few things I really needed to update before I could comfortably move in. Here's a look at the work I had done:
Ripped out the carpeting and redid the floor with vinyl flooring
Gave the apartment a fresh coat of warm paint
Replaced the light fixtures in the living room, bedroom, and bathroom.
Redid the tile, paint, and cabinetry in the bathroom
Still to come
Now that I'm in, the fun is just getting started. I'm busy brainstorming and pinning ideas for my space! I'm art and shelving are two things I'm looking forward to adding. I also am excited to get creative with my storage space. Without a proper hall closet and small kitchen, I'm in need of some creative storage.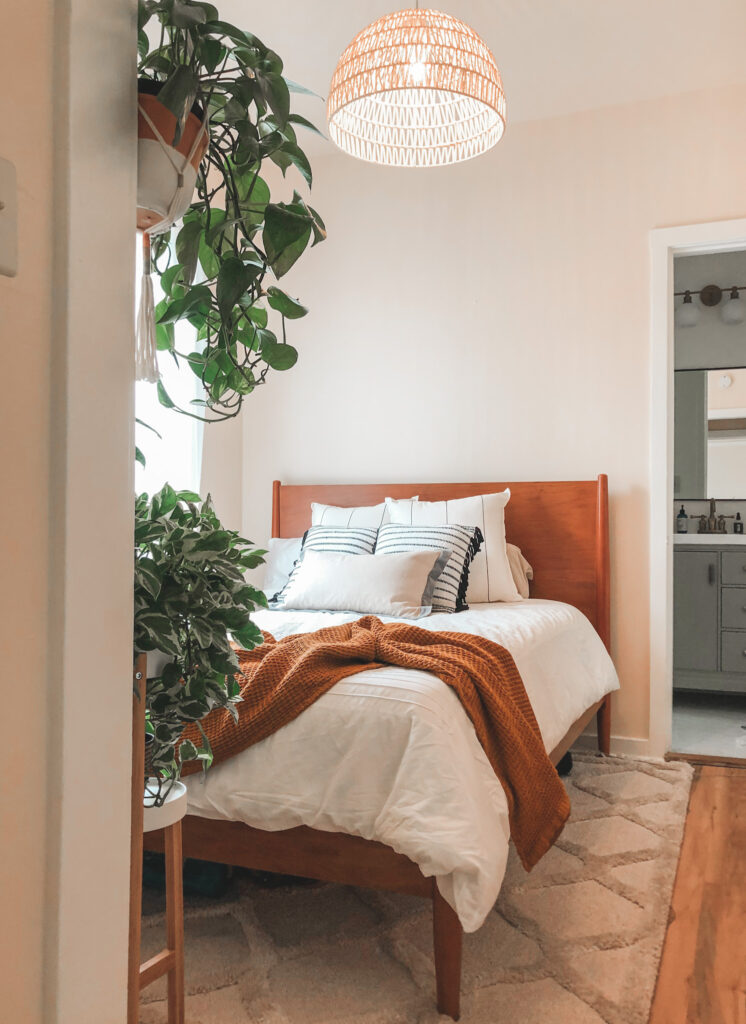 Thanks for checking out my quick apartment introduction! I have lots to share from the renovation process – get ready for some before and after photos and details on all of the products I used.
I'm looking forward to making additional updates around the apartment. Stay tuned for more DIY projects and plant care from my new home. ♡
xoxo, jackie
Shop my space

If you're new here, hi! Thanks so much for stopping by. I'm Jackie and I am a content creator and I love helping others through plant care tips and DIY projects. A few of my most popular projects are this IKEA cart hack and these polymer clay earrings. My comprehensive plant care routine is helpful if you're new to plants!