A coworker recently asked me what my favorite color is and I replied – tan. She was a little disappointed with my response, but hey, it's true. I really like shades of brown. From tan to caramels, to rich browns – I love it. A few minutes later she said, ya you do wear a lot of brown. True story. Well, finding earrings that are truly my style aka neutral, can be a bit of a challenge. To solve this problem, I made a collection of earrings in a few of my favorite colors for myself and for gifts.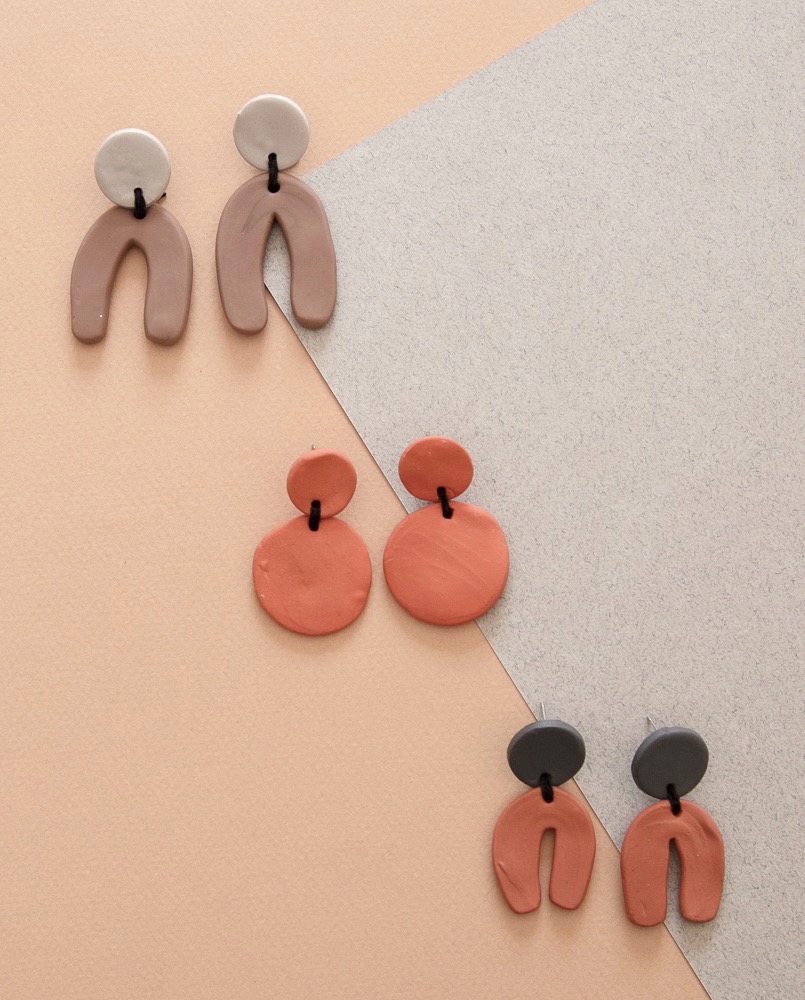 I decided to make my earrings out of clay because I wanted them to have a natural look. I'd previously made keychains using polymer clay and really liked the final product. Clay is a great material to make bulk batches of little crafts like earrings or keychains. I also decided to use thread to connect the pieces rather than the gold or silver jump hoops that I've seen others made with, I think it works well with the natural vibe.
This project took a few hours from start to finish. I ended up spending a couple of hours getting the hang of working with the clay since it had been a couple of years since I'd used it. Also, polymer clay is pretty fun and relaxing, so I found myself just enjoying molding my clay while listening to music. Continue on to see how I made these earrings!
Materials & Supplies
This post contains affiliate links. I make a small commission if you make a purchase using my link. I only link to products I think will be useful to you, thanks for your support!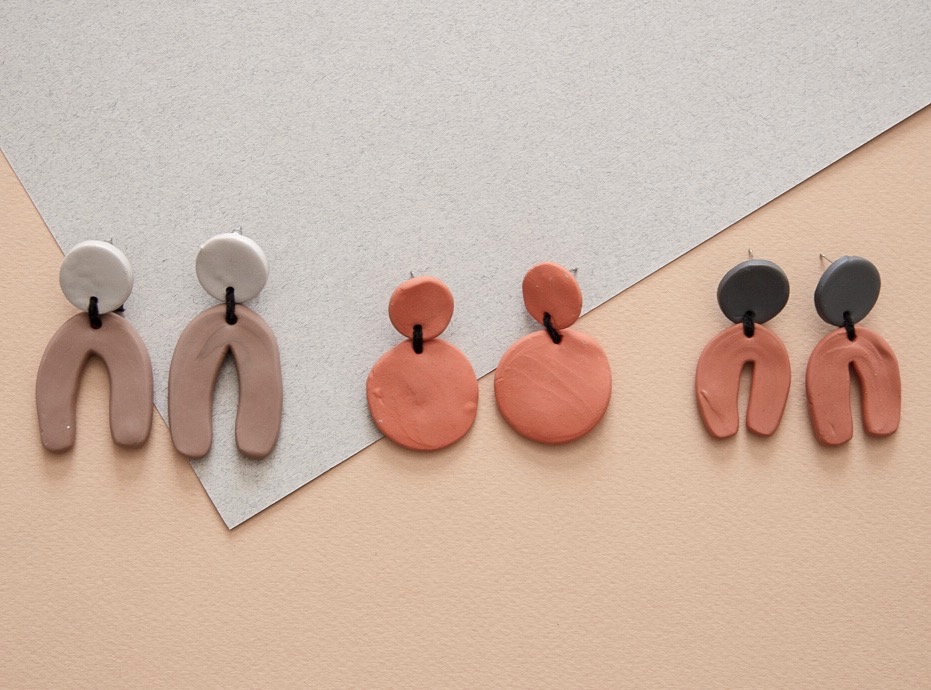 Steps
Step one. Start by rolling out your chosen colors on wax paper or a silicone mat, trying to get your clay roughly the same thickness. you can place two quarters on the matt and use them as guides. Once your clay is rolled out as thin as a quarter, move on to step two.
Step two. Take your cutters and cut out your shapes. I made a number of shapes for the collection.
Tip! The U shapes were made by hand, instead of with cutters. To make them you should roll out clay into a cylinder, bend it into a U shape, then flatten it. These are my favorite shapes of the bunch because they aren't perfect – feels very organic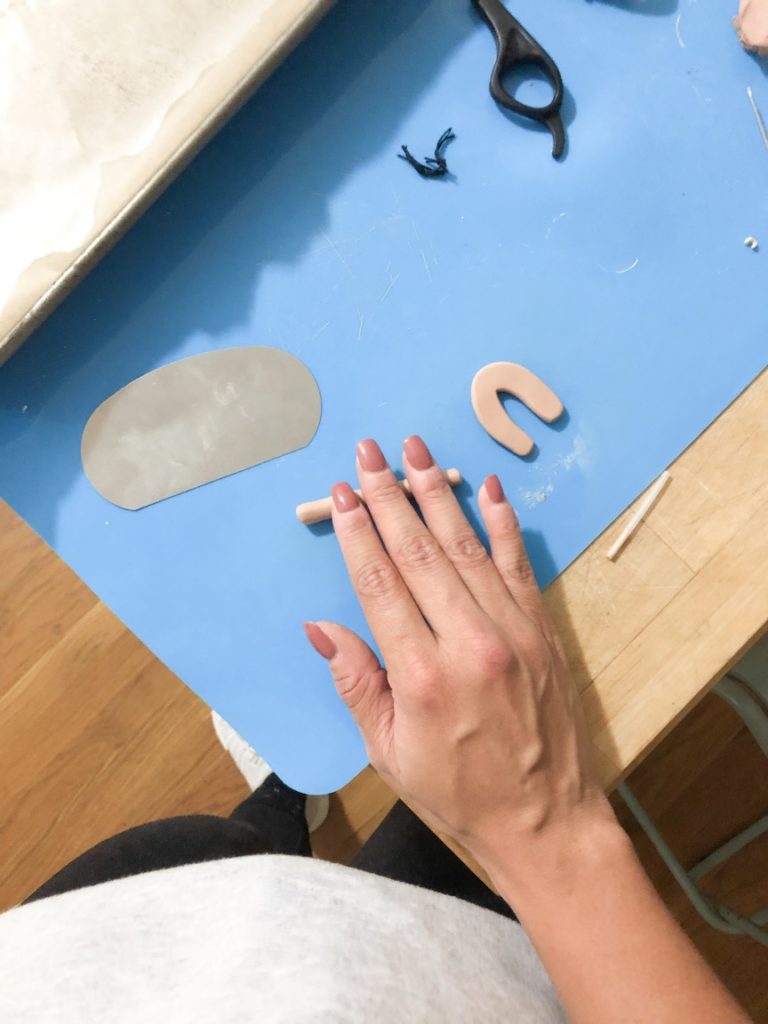 Step three. Using an unfolded paper clip, poke a hole so you can thread the connector string.
Tip! You'll want to make sure your holes are big enough to thread, so I widened the hole by working the paper clip in a slight circular motion to expand it.
Step four. Bake per clay instructions, then let dry.
Step five. Assemble earrings. I laid out all of my combinations before jumping right in. Once I found the right combos, I thread the earrings and looped it through 2 times, securely tying it on the back. Last, I glued the earring posts to the back with super glue.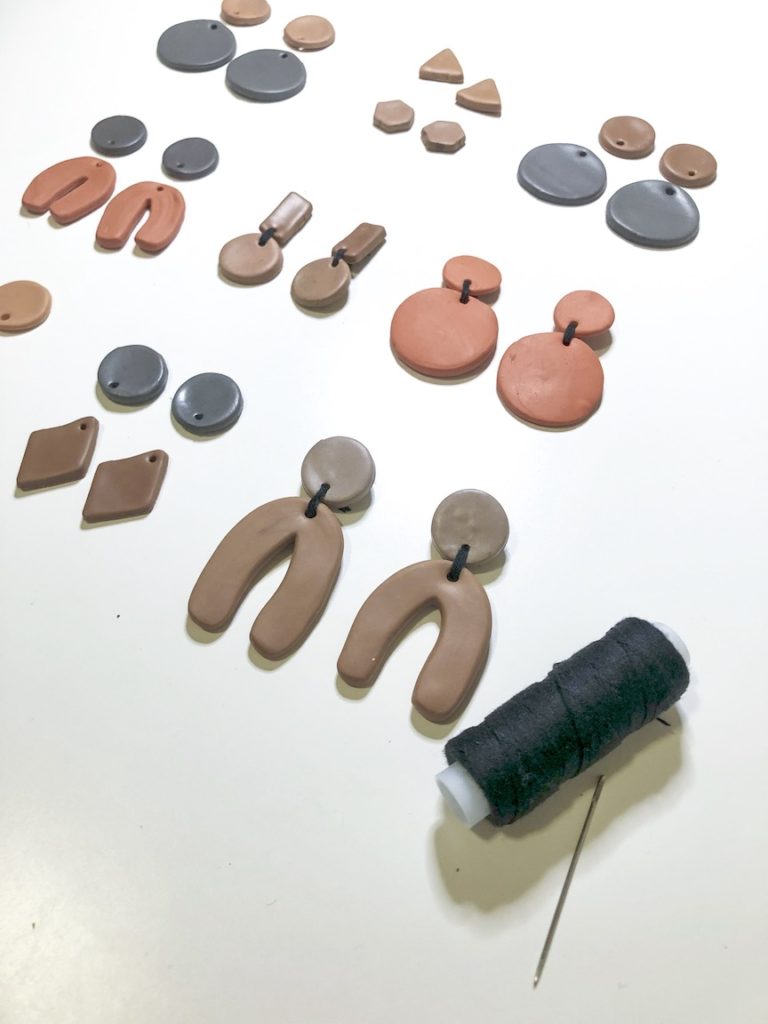 Completed clay earrings
Here they are! I'm pretty much in love with how they turned out.
Honestly, they turned out much better than I was expecting for a first attempt. I think, in part, because they are neutrals they lend to being more organic in nature. All of the imperfections give the earrings character.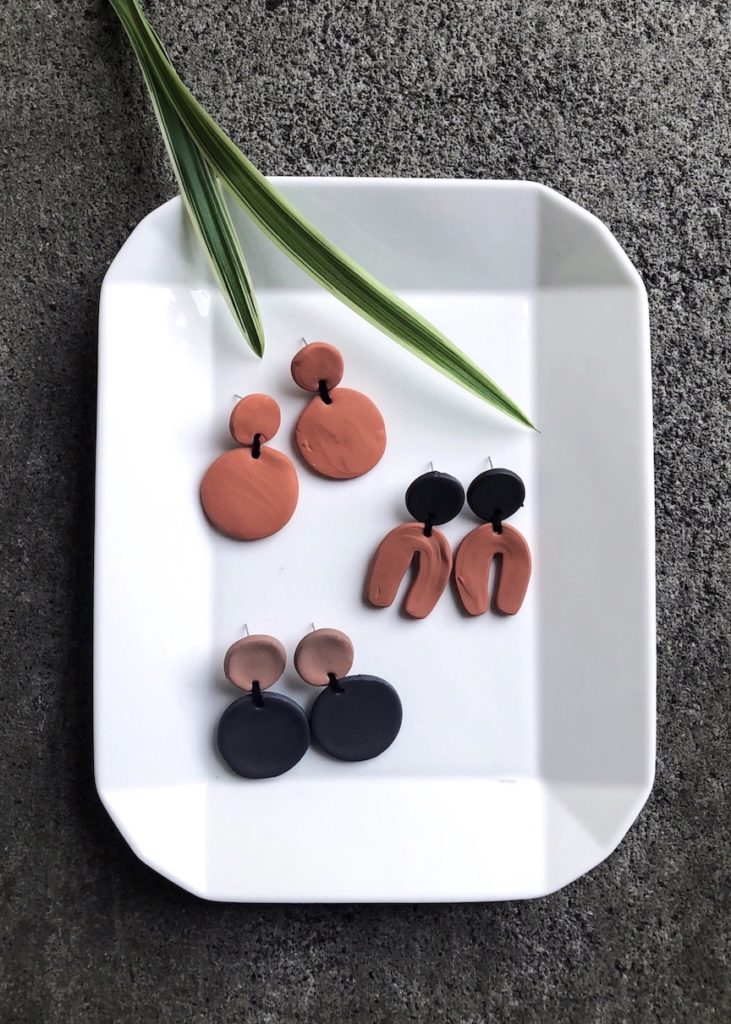 Can you say vacation vibes?
They feel like a mix between New Mexico architecture and mod clay jewelry.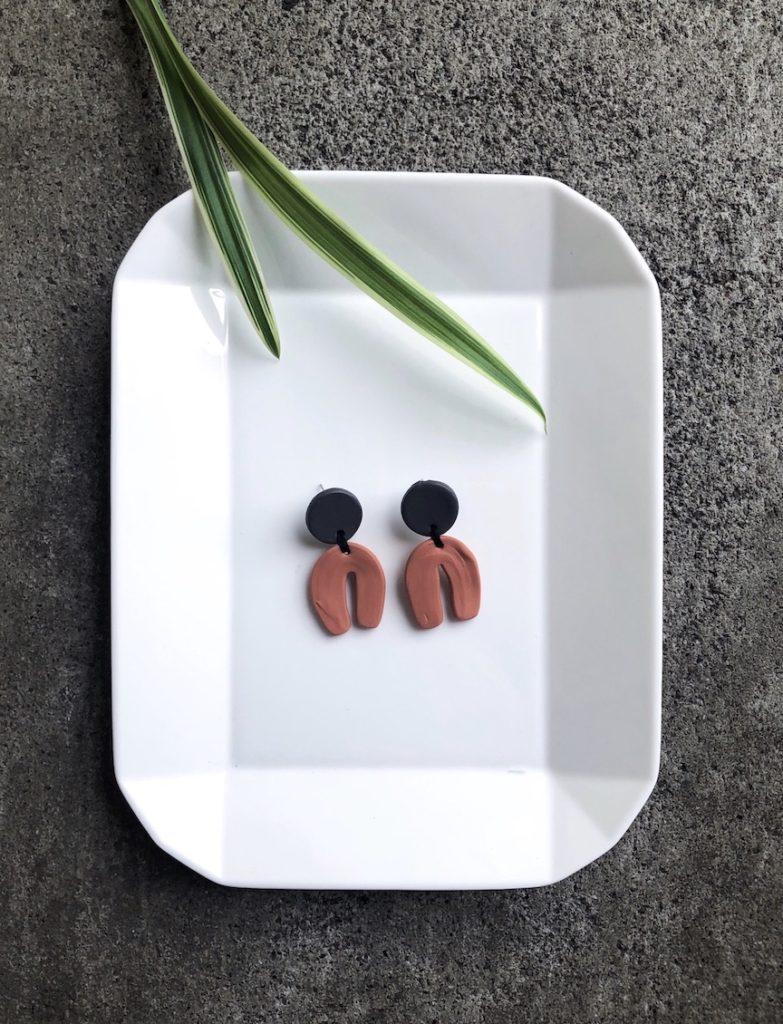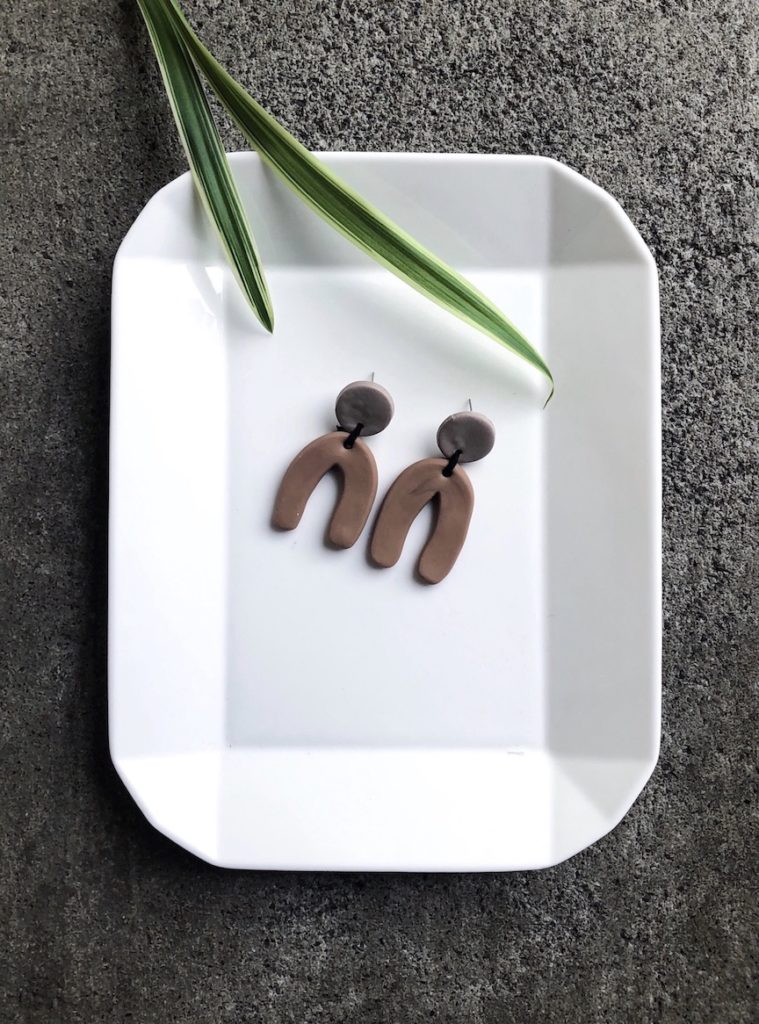 They are so simple to make, I want to create more in all of my favorite colors!
I've worn a couple of pairs already and gave a few to family for Christmas. I love these so much, and I think I'll be adding a few more to the collection.
xoxo, jackie