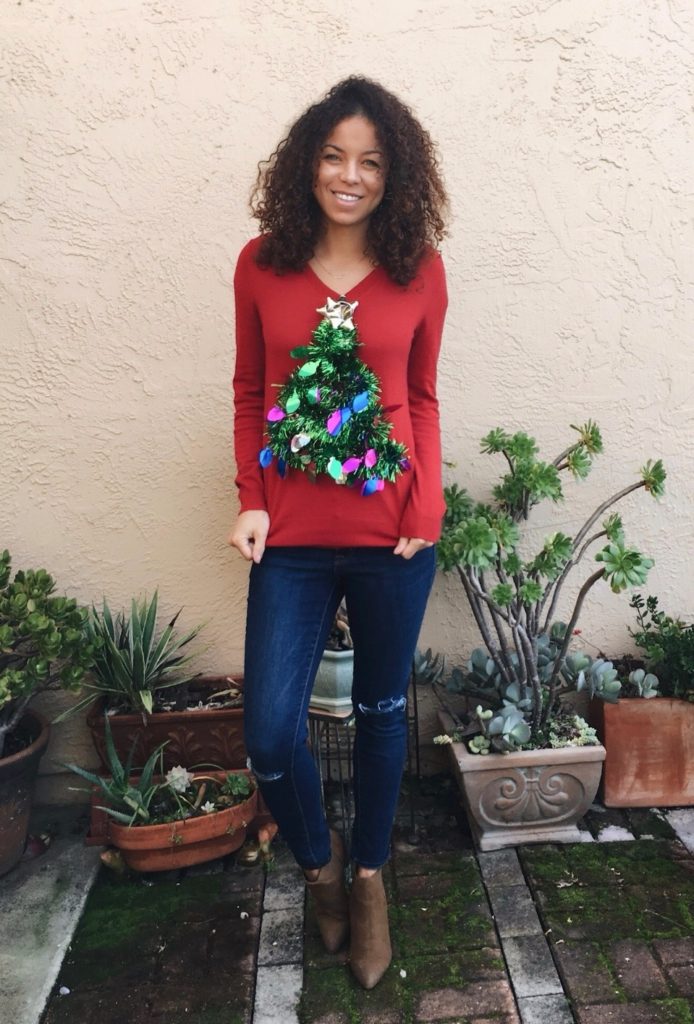 Ugly Christmas sweater parties are super fun, especially when everybody comes in theme, so when my friends decided to host one, I knew I had to find the perfect sweater.
Well, after running around to find an ugly Christmas sweater without any luck, and refusing to pay $25 for expedited shipping, I decided DIY would be the route. And it turned out my girlfriends also were in need of sweaters for the party, so I picked up 3 matching red sweaters, a fun garland, and lights for the festive sweaters.
Check out how I made all three of these sweaters in about 30 minutes!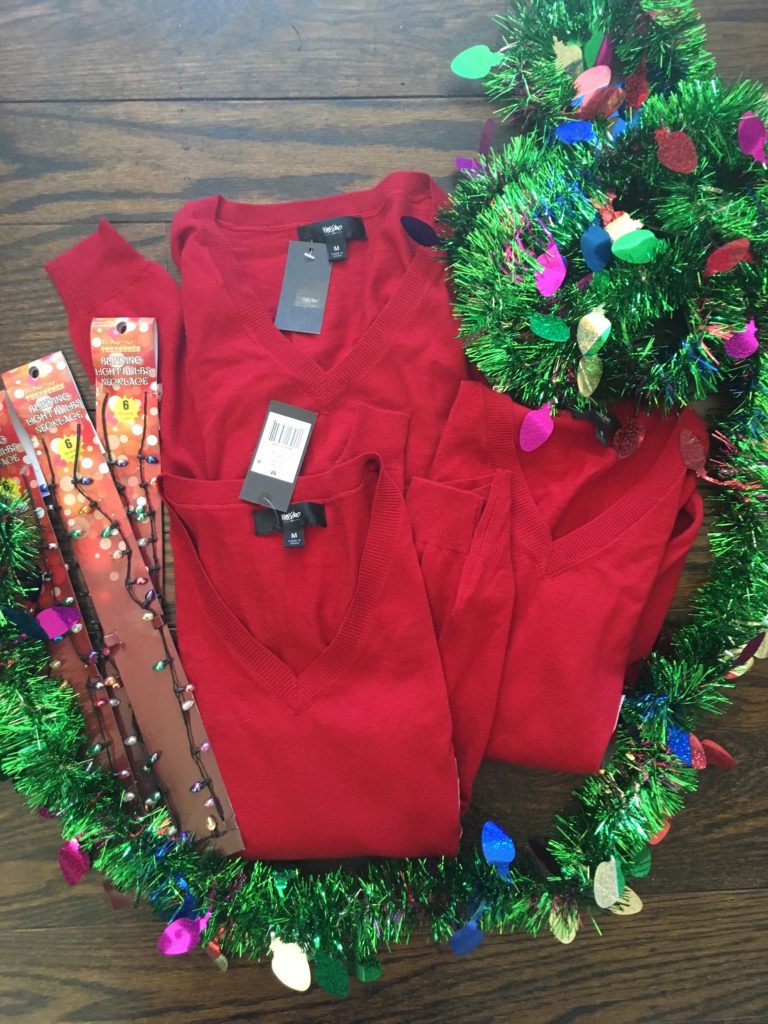 Materials
Red sweater
Garland
Wrapping Bow
Needle/thread

Making the Tree
Lay the garland, starting with the point in the middle, and then zig-zag across and down the sweater, increasing the width a bit with each turn. This creates a tree effect. The garland I chose had fake light bulbs attached, which was perfect! You could also add in small ornaments or presents under the tree.
Take your needle and thread and stitch a few loops around the top point of the garland, attaching it to the sweater. Repeat this on each line of the tree, until you reach the bottom.
Lastly, stitch a decorative bow to the top of the tree for the star.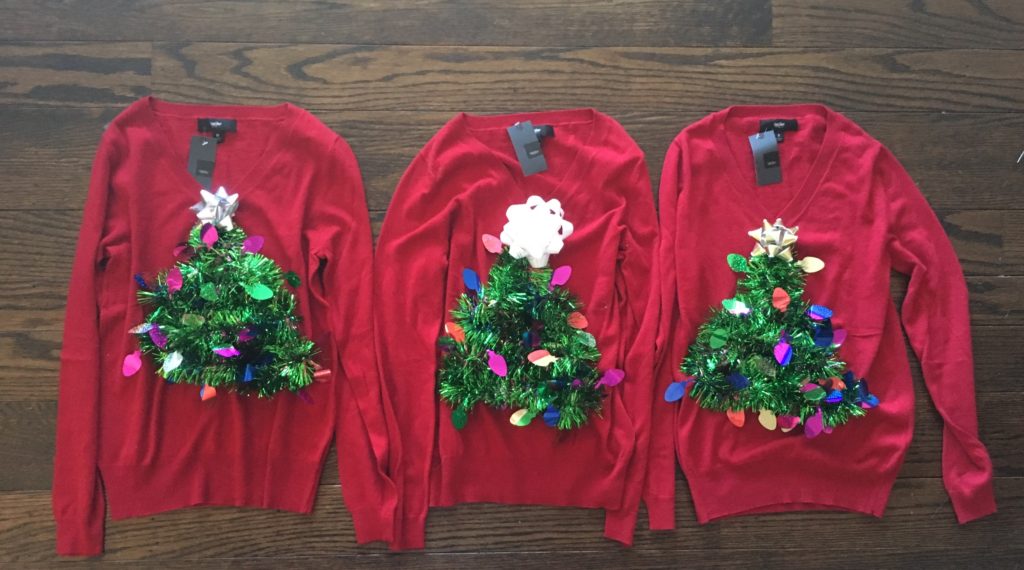 The sweaters are pretty easy to make if you're handy with a needle and thread, and if you're not – this could also be done with a glue gun. Either way, this quick project is sure to be a hit at your holiday party!
I am so happy with how these turned out, they're actually less ugly than intended. And I might wear it Christmas eve.. and Christmas morning.
Like crafting? Check out my other DIY posts for more inspiration!
xoxo jackie
save this project for later