Located just a short boat ride away from Puerto Vallarta, Yelapa is a picturesque village that offers a serene and laid-back escape. A day trip to Yelapa allows visitors to immerse themselves in authentic Mexican charm, savor delicious cuisine, discover hidden waterfalls, hike through scenic trails, and relax on pristine beaches. Join us as we recount our memorable day trip to Yelapa and share the highlights of this must-visit destination.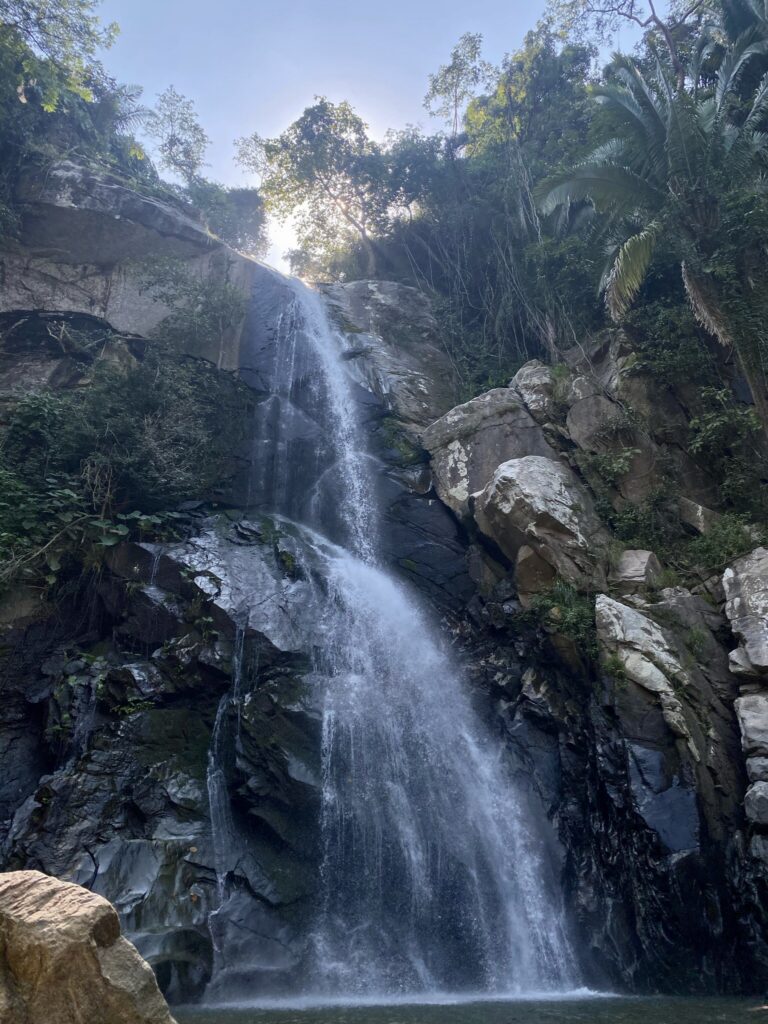 Getting to Yelapa
We chose a private boat tour from Puerto Vallarta to Yelapa, enjoying the scenic coastal views and the flexibility to set our own pace. Alternatively, public water taxis depart regularly from Los Muertos Beach in Puerto Vallarta. The boat ride itself offers beautiful views of the Bay of Banderas, building anticipation for the wonders ahead.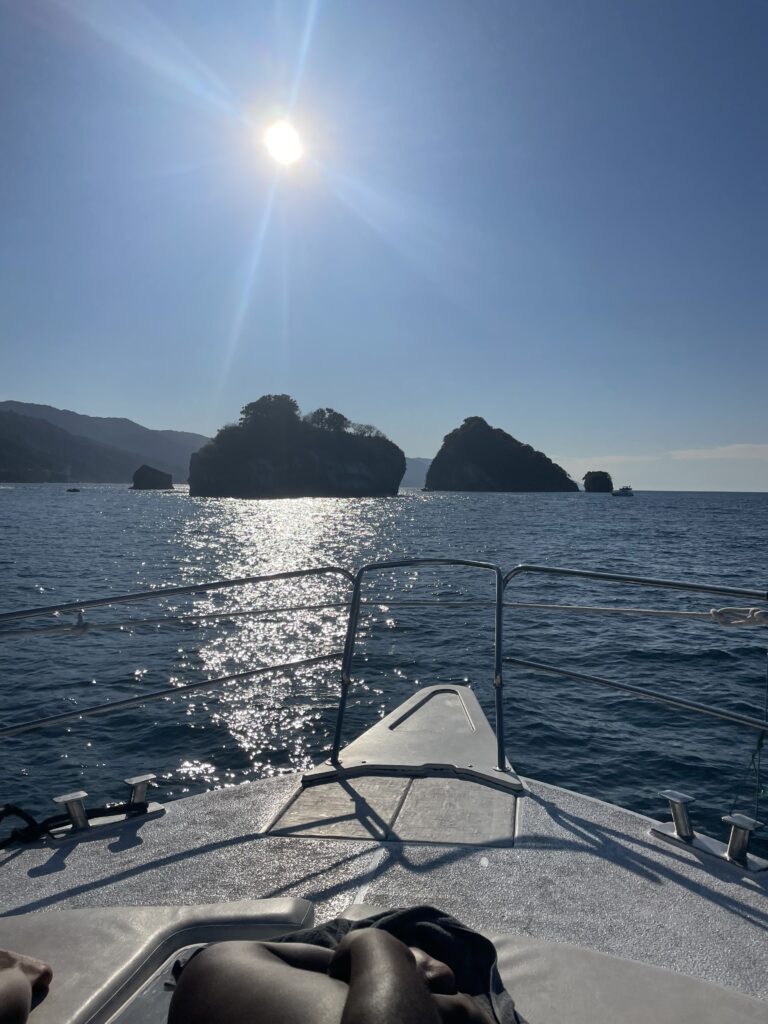 Exploring the Town
Upon arrival, we were greeted by colorful buildings and friendly locals along Yelapa's cobblestone streets. The village has retained its traditional Mexican essence, creating an inviting atmosphere for those seeking an authentic experience. We wandered through the streets, admiring local crafts, vibrant artwork, and cozy restaurants. The warm hospitality and genuine smiles of the locals added to the village's charm.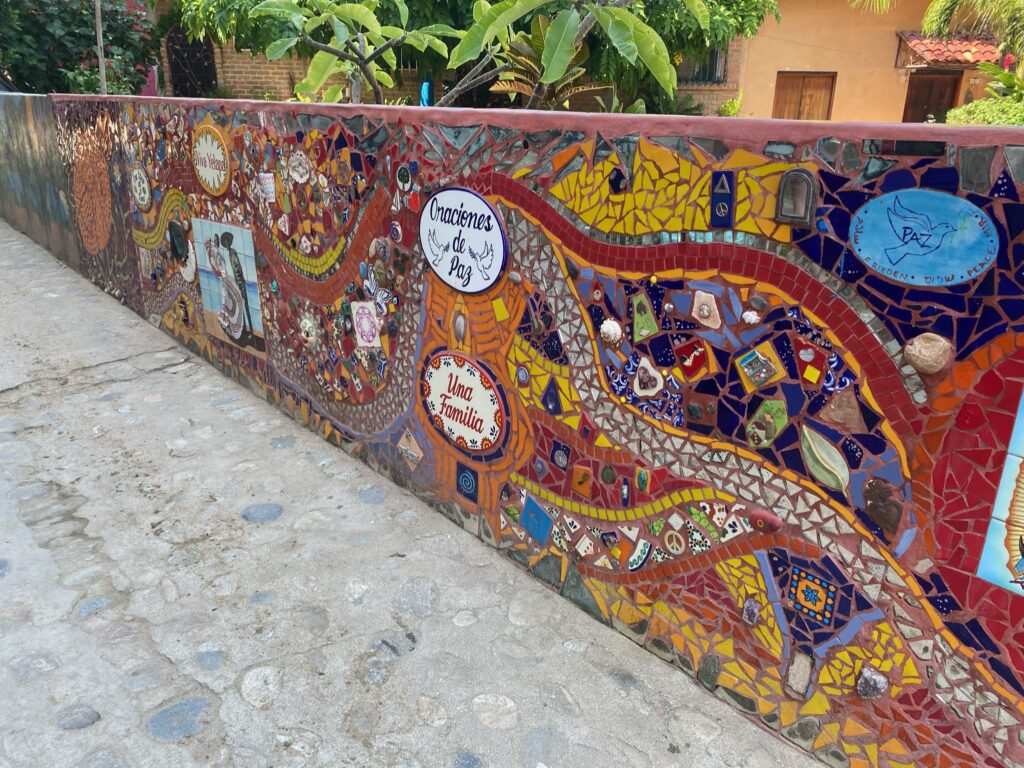 Hiking to the Waterfall
A highlight of our trip was the hike to the mesmerizing Yelapa Waterfall. We followed a well-marked trail through lush tropical foliage, leading us to the hidden oasis. The sight of the waterfall cascading into a crystal-clear pool was simply enchanting. We couldn't resist taking a dip in the invigorating waters, surrounded by the tranquil sounds of nature. It was a refreshing and revitalizing experience.
Amazing Seafood on the Beach
Yelapa is renowned for its fresh seafood, after hiking and exploring we earned the freshest catches of the day, we shared ceviche, grilled fish tacos, and fried fish to name a few. Both when dining at a beachfront restaurant or grabbing a snack from a street vendor, the flavors of Yelapa impressed us. We relished every bite, accompanied by refreshing margaritas and the soothing sound of ocean waves.
Relaxing on Yelapa Beach
No visit to Yelapa would be complete without unwinding on its stunning beach. With its soft golden sands and clear blue waters, Yelapa Beach provides an idyllic setting for relaxation. We found a spot under a palm tree, enjoyed coconut water, and basked in the warm tropical sun. The beach offers a serene atmosphere, away from crowds, allowing us to disconnect and appreciate the natural beauty.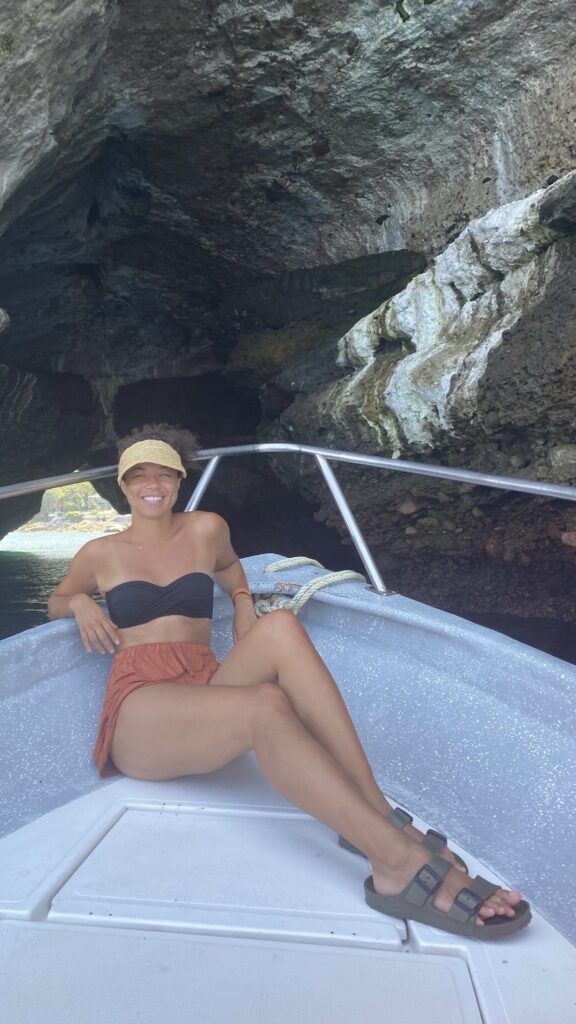 Our day trip to Yelapa provided a welcome escape from the busy Puerto Vallarta. The village's authenticity, natural wonders, and warm hospitality left a lasting impression. Exploring the streets, savoring delicious cuisine, hiking to the breathtaking waterfall, and relaxing on the tranquil beach created memories that we will cherish. Yelapa is truly a hidden gem, offering a glimpse into the unspoiled beauty of Mexico's coastline.
Love to Travel? Check out our trip Itineraries
xoxo, Jackie