Hey there, plant lovers! It's Jackie here, your go-to plant enthusiast and the proud owner of an apartment filled with green beauties. I'm thrilled to introduce you to something truly special today—a plant care digital resource bundle that will take your plant parenting skills to new heights. I designed this resource specifically to empower and support first-time plant parents like you!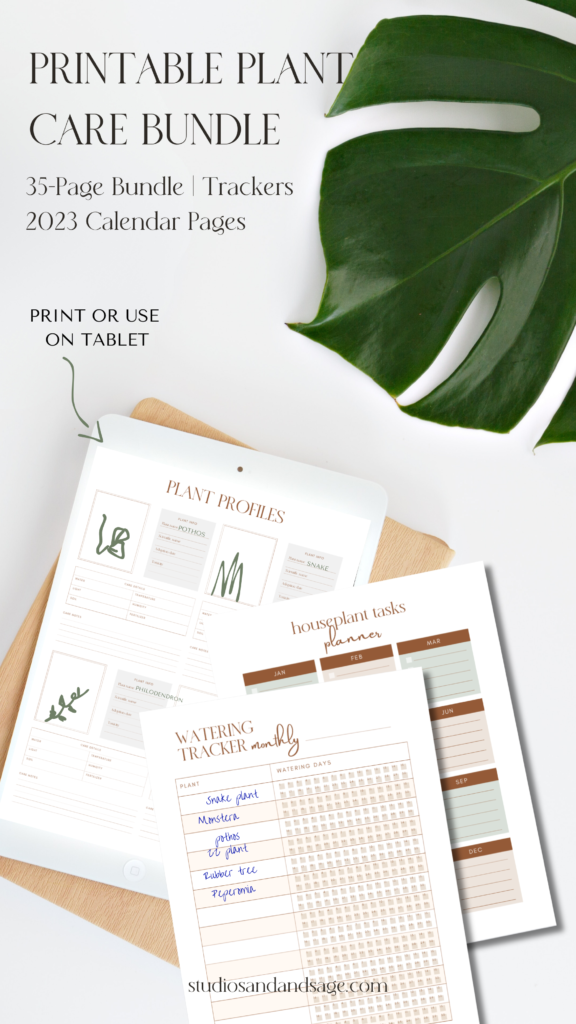 As a plant lover myself, I know just how overwhelming it can be to embark on the journey of plant parenthood. There's so much to learn and so many different plants to care for. You've got this! This bundle is here to make your life a whole lot easier and your plants thrive like never before.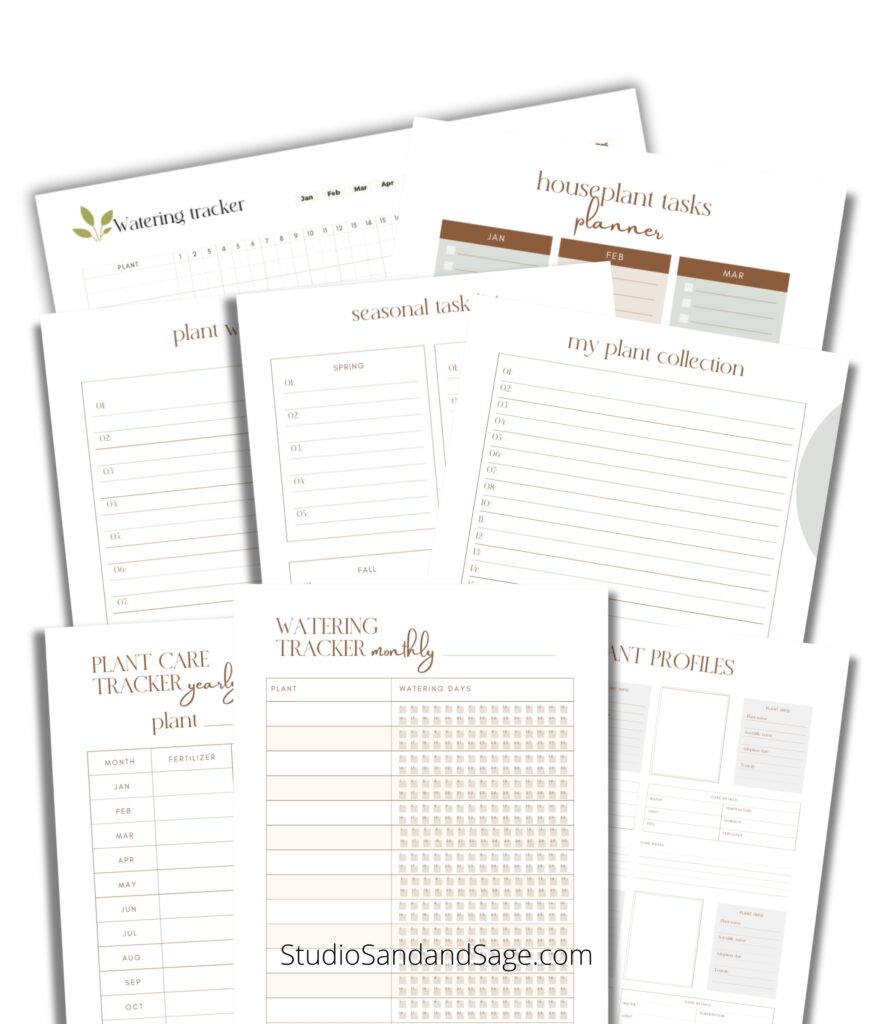 So, what's included in this plant care digital resource bundle? Let me walk you through it!
Watering Trackers: Say goodbye to the guessing game of when to water your plants. With our handy watering trackers, you can easily keep tabs on each plant's hydration needs. Simply log in the last watering date to learn your plants' needs. No more overwatering or underwatering mishaps!
Calendars: Stay organized and never miss a beat when it comes to plant care with our beautifully designed calendars. From monthly views to weekly schedules, you can easily plan and schedule watering sessions, fertilization routines, and even pruning tasks. The calendar will be your trusty sidekick in maintaining a thriving plant haven.
Plant Lists: Keep tabs on all of your plants with a variety of lists. Create custom profiles for your plants with care notes and an image!
As a fellow plant parent and blogger, I've poured my knowledge into this plant care digital resource bundle. I understand the challenges and questions that can arise when starting out on your plant journey. That's why I've included all the essential resources you need to become a confident and successful plant parent.
Develop a deeper connection with each green companion as you track their progress, learn their individual needs, and witness their growth firsthand. Your home will be transformed into a lush sanctuary that not only brings joy to your life but also provides a breath of fresh air and a touch of nature's beauty.
To get your hands on this digital resource bundle, head over to my Etsy Shop, Studio Sand and Sage and unlock a world of plant care knowledge and organization.
xoxojackie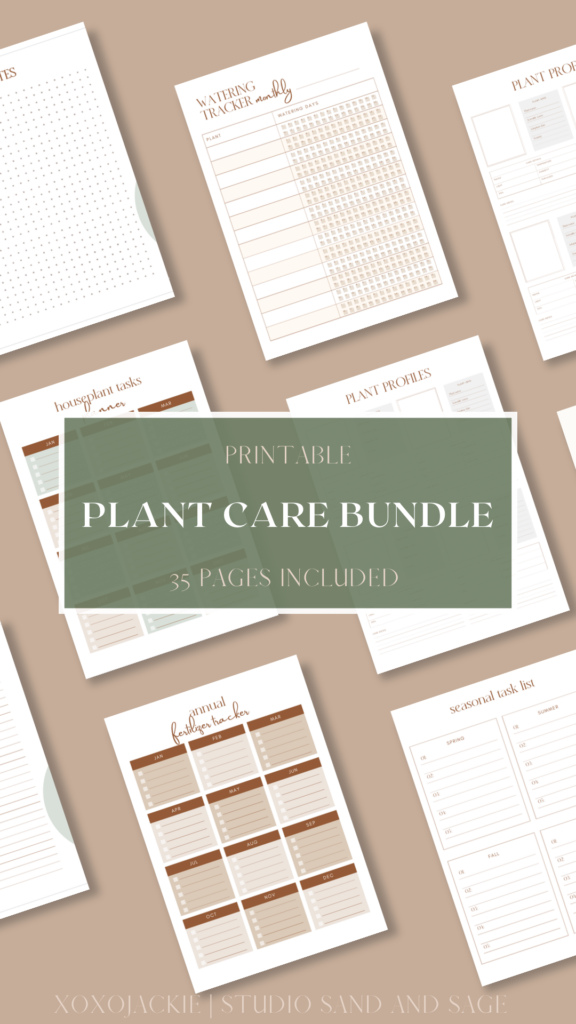 Want more on plants? Check out these article!